---
EMAIL INTERVIEW Peter Kelly-Detwiler, Rob Reale & Ken Sinclair
Peter Kelly-Detwiler is senior vice president of energy technology services for Constellation NewEnergy, a leading competitive supplier for commercial and industrial customers. He can be reached at peter.detwiler@constellation.com.
Rob Reale is director, demand response at Constellation NewEnergy. He can be reached at robert.reale@constellation.com.
---
Following last month's "New Energy Management Solutions for Ontario" Webinar, Editor of AutomatedBuildings.com, Ken Sinclair, interviewed Peter Kelly-Detwiler and Rob Reale of Constellation NewEnergy to discuss the state of the emerging Demand Response (DR) market in Ontario and what the future holds in store for participating customers.
Demand Response in Ontario
Demand Response (DR) is a relatively new concept in Canada with Ontario being the first Canadian Province to establish a DR Program











Sinclair: Peter, how does your participation in the Ontario market fit into Constellation NewEnergy's overall Demand Response strategy?
Kelly-Detwiler: Although Demand Response (DR) is a relatively new concept in Canada with Ontario being the first Canadian Province to establish a DR Program, we are very pleased by both the level of participation and understanding within the market. The reality is we see Ontario as an important market for us and we think we can bring a lot to the table as an approved aggregator within the Ontario Power Authority's (OPA) DR3 Program.

In addition, as an established competitive energy provider, we believe that Constellation NewEnergy is poised to quickly accelerate participation in the DR3 program and have an immediate positive impact. Not only do we serve 19,000 commercial and industrial customers throughout North America, but we have a track record in Canada of providing electricity and natural gas services to business customers in Ontario and Alberta since their respective markets opened. In addition, we can leverage our experience successfully operating in various U.S.-based DR markets, putting us in a strong position to provide both seasoned expertise and comprehensive DR solutions to Ontario's emerging market.
Sinclair: Rob, I understand you recently joined Constellation NewEnergy to spearhead the company's DR efforts in Ontario.
Reale: That's right, Ken. I joined Peter's team last year after several decades in energy management. I'm excited to be leveraging my energy management expertise to build our Ontario-based DR offerings and to be in a position to supplement these with other Constellation NewEnergy offerings. Unlike some of our competitors in the region who are sole-providers of DR services, we have a wide range of energy management strategies to bring to our customers, including renewable energy solutions that complement our long-standing electricity and natural gas products. Not only does this set us apart from the competition, but positions us to help move the Ontario market in the direction the OPA is seeking to go, including increased energy efficiency, conservation, alternative fuels and self and co-generation.

In addition, another factor that drew me to Constellation NewEnergy was the prospect of working with the many companies involved in the newly announced NewEnergy AllianceSM, which supports developing a new DR model by driving innovation in the building automation industry to create smarter, more Energy Responsive BuildingsSM. During my many years working in the energy management field in Ontario, I have actively promoted the concept of advancing DR and energy efficiency strategies through building automation systems as the right thing to do, but there was limited uptake due to the lack of economic drivers. However, these drivers are now in place through the DR3 Program and collaborative industry groups such as the NewEnergy AllianceSM.
Sinclair: Rob, can you give us some background on the Ontario market and the origins of the DR3 Program that Peter mentioned earlier?
Reale: As you know, Canadians are very environmentally aware and both the federal and provincial governments have pushed for energy conservation and alternative energy solutions for many years. However, Ontario in particular has taken a much more aggressive stance on implementing DR programs to help alleviate pressure on the electricity grid since the region experienced record electricity demand in August 2006, due to extreme weather conditions. After looking at some more limited DR programs, the OPA and Independent Electricity System Operator (IESO) developed the DR3 Program, which was the first DR program in Ontario that allowed participants to make long-term commitments with potential contract terms of one, three or five years. In addition to alleviating pressure on the grid, we see DR playing an increasingly important role in helping to meet the OPA's target of a 6,300 megawatt (MW) reduction in peak demand for Ontario by 2025.
Sinclair: What are the highlights of the OPA DR3 program and how will it work?
Reale: There are numerous benefits for participants that work with an OPA approved DR3 aggregator such as Constellation NewEnergy, including a variety of potential payments for committing to the program. First off by committing to the program, participants may receive annual "availability" payments of up to $160,000 per MW of demand response capacity that they can provide. Second, if there is an actual curtailment event, participants earn an additional "utilization" payment of $200 per megawatt hour (MWH) for each hour they curtail and provide actual delivery of their demand response capacity. For commercial, industrial and governmental electricity customers in Ontario, this is a tremendous financial opportunity as there is no cost for participation. for up to five years.

DR3 participants can shift and reduce load through the following three methods:

1) Load Curtailment – This can be accomplished by shutting off non-essential equipment or assets (e.g. lighting, elevators, cycling HVAC equipment), or by raising temperature set points.






2) Load Shifting – The most common method is for businesses to shift planned schedules of operation to off-peak times, especially for the industrial and manufacturing sectors.





3) Load Displacement – This requires on-site generation capabilities (e.g. installed solar panels), which will allow participants to switch building electric loads to backup generators.





Sinclair: What are the criteria for enrollment and how does Constellation NewEnergy work with participants?
Reale: The criteria for enrolling is pretty straight forward, but participants must be prepared to do the following:

Customers who enroll must commit to their reduction capacity and should be available from 12 noon to 9 pm in summer, 4 pm to 9 pm spring/fall /winter within the 1,600 hours per calendar year for demand reduction.

Select the option of committing to the demand reduction of 100 or 200 hours per year.

Be contractually bound to performance for periods of one, three or five years.

To help navigate these enrollment criteria, approved aggregators such as Constellation NewEnergy will help customize a DR solution that will meet specific customer requirements. We work with our participants to help them determine the appropriate curtailment strategy by qualifying and quantifying the opportunity. We start this process by performing an on-site evaluation and performing a "capacity" test, which will help us determine if an interested customer can meet the DR3 program requirements. If eligible, we then suggest program options based on associated financial incentives, and enroll the customer accordingly. Once enrolled, we notify our customers of all curtailment events and monitor and report event performance data as required by the OPA and IESO. Finally, we also help our customers by managing the billing and settlement process as required in order to help them receive their earned "availability" and "utilization" payments.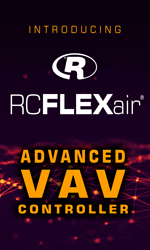 Sinclair: So, what's next on Constellation NewEnergy's horizon for the DR market and Ontario?
Kelly-Detwiler: Well Ken, you've seen for yourself the growing momentum behind the DR industry as evidenced by the strong turnout at the first ever DR Expo in Chicago, Illinois last October, as well as the second DR Expo which took place as part of ConnectivityWeek in Santa Clara, California in May. We were pleased to be a platinum sponsor of both of those events, and we are interested in building on this success by sponsoring a DR Expo specifically for the Ontario market that will enable us to continue the discussion about best practices for DR. In addition, we anticipate that the best practices established by the newly announced NewEnergy AllianceSM will elevate the role of DR programs across North America, Ontario included, and bring more stability to the electric grid.
Sinclair: Well, I'd like to thank both Peter Kelly-Detwiler and Rob Reale for taking the time to provide their thoughts on the DR market and Ontario. As you continue to work and see success in Ontario's DR market, our readers look forward to hearing more details from you in the coming months.
Kelly-Detwiler: Thanks Ken, we certainly will.

Reale: Certainly, we hope to see you once the details have been finalized around a DR Expo in Ontario later this year.
Editorial Notes:
1. The opinions expressed in this interview are the individual's alone and do not necessarily represent the views of Constellation Energy or any of its subsidiaries or affiliates.
2 Estimates of financial benefits of participation in the Ontario DR3 Program contained in this article are based upon certain assumptions related to customer performance and market conditions as noted. The actual financial benefits realized by customer in such a program will depend upon many factors, including market conditions while customer participates in the program and customer's effectiveness in implementing curtailment strategies, and may vary from estimates included in this proposal. Customer is solely responsible for the conformity of its operations to the curtailment strategies and complying with the rules of the program.
---


[Click Banner To Learn More]
[Home Page] [The Automator] [About] [Subscribe ] [Contact Us]