---
CABA Intelligent Buildings Leadership Forum
Las Vegas, June 17, 2008

The CABA Intelligent Buildings Leadership Forum attracted systems integrators, consultants, suppliers, building owners, and academics interested in intelligent building technologies and practices, and the corresponding delivery of efficiency and sustainability.

Jeff Seewald, PE
Building Intelligence Group
At the world's largest audiovisual and conferencing technology conference, InfoComm08, the CABA Intelligent Buildings Leadership Forum attracted systems integrators, consultants, suppliers, building owners, and academics interested in intelligent building technologies and practices, and the corresponding delivery of efficiency and sustainability.











Jim Young, CEO and Founder of Realcomm, delivered the keynote on Intelligent Buildings Around the World, effectively engaging the audience for the day ahead. Jim shared his perspectives and experiences based on his travels over the last several years to the Middle East, Asia, and Europe where he visited some of the most notable intelligent building projects in the world. Along the way, Jim explored energy and cultural issues that are embodied in the approaches, technologies, and the structures themselves.
Following the keynote, the day long forum explored various aspects of the intelligent building in four sessions, including:
• A/V and Conferencing
• Integrated Systems: Building Automation
• Integrated Systems: Energy Management and Lighting Control
• Structured Cabling and Networking
In addition, Ron Zimmer, CABA President and CEO, provided an update on CABA initiatives and programs. Ron highlighted significant research completed by CABA, including the Intelligent Buildings Roadmap, and a recent report titled Towards Carbon Neutral Industrial Facilities.
A/V and Conferencing
With InfoComm08 as the setting, the forum's starting point was audiovisual and conferencing, with speakers on technology and design:
• Gordon Saint Clair, Cloud Systems, Inc.
• Troy Maas, IP Design Group
• Jake Jackson, Waveguide Consulting, Inc.
Highlights of the session included:
• Designers need to consider the "green" aspects of A/V and conferencing. One noted resource – www.greenav.com.
• Like other building systems, panelists noted the convergence of A/V and conferencing solutions with IT infrastructure, as well as the increasing use of software solutions.
• Panelists offered advice on working with IT professionals, including:

o Involve IT team members early in projects.
o Establish clear lines of demarcation between IT and the A/V system integrator to help avoid potential conflicts.
o Develop clear and detailed specifications of IT systems to support A/V needs.
Integrated Systems: Building Automation
Moving beyond the conference room, integrated systems and building automation comprised the next stop in the intelligent building. Presenters included:
• Marc Petock, Tridium
• John Rollow, Green Schools Plus
• Rob Jones, GE Asset Management
This session explored the latest in building automation technology and highlighted practical applications of integrated systems in schools and commercial real estate.
• The technology is becoming available to drive intelligence into more and more devices at lower cost. For example, Tridium's emerging Sedona technology enables lower cost intelligent devices.
• Integrated systems such as lighting control, surveillance, and audio-visual can help foster educational enhancement in schools.
• In commercial buildings, incorporation of integrated systems that may include security, parking, life safety, elevators, and digital signage can lead to increased property value and cash flow, as well as higher levels of tenant satisfaction.
• Marc Petock of Tridium shared a video that illustrated a state-of the art intelligent building. See http://www.tridium.com/site/tridium/pacific_flash.html.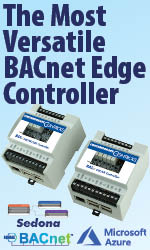 Integrated Systems: Energy Management and Lighting Control
Lighting control and energy management are key elements of the intelligent building. This session explored energy management technology and lighting control systems with the following speakers:
• Roland Schoettle, Optimal Technologies International, Inc.
• David Weigand, Levition Lighting Management Division
Roland and David illustrated how such systems serve as critical applications for increasing energy efficiency, achieving sustainability, and improving occupant comfort.
• Roland Schoettle described a vision for smart building solutions that goes beyond conventional solutions.
• David Weigand provided an overview of lighting control, including control strategies and commissioning considerations. David also discussed how lighting control is a requirement per recent developments in energy codes, and a critical contributing element to efficiency and sustainability.
Structured Cabling and Networking
Connecting it all together, structured cabling and networking provide the infrastructure for intelligent and integrated buildings by providing an IP-ready infrastructure. Presenters included:
• Paul Norine, IP Design Group
• Jerry Bowman, CommScope, Inc.
• Jack McCarthy, Isotec Inc.
• Ellis Lindsay, Alcatel-Lucent
This session emphasized the need for enterprise class infrastructure in intelligent buildings, and it touched on home networking as well, with the following highlights:
• Planning and commissioning are key steps in the overall design and delivery process, and they are critical steps to achieve a common structured cabling infrastructure that supports all building systems.
• Typical buildings may have up to fifteen low voltage systems, while more sophisticated facilities such as hospitals may approach 25-30 low voltage systems. Providing a single infrastructure to accommodate low voltage systems presents substantial potential for cost savings while at the same time increasing the reliability of such systems.
• Combining power and communications wiring is another strategy for achieving significant cost savings with infrastructure consolidation.
• Home network connectivity is headed to 100 MBps, with video consumption as a major driver.
• Structured cabling along with thoughtful home network design and placement of network access points enables new service adoption.
CABA Programs and Initiatives Update
Ron Zimmer, President & CEO of CABA, provided an update on CABA initiatives and programs, including three significant projects:
• Sustainability & Vision Project that recently resulted in a report entitled "Towards Carbon Neutral Industrial Facilities"
• Intelligent Buildings Roadmap
• Converging Green & Intelligent Buildings Project
Attendees received complimentary access to the complete reports for the first two items above. In addition, Ron provided information on tools available to assess intelligent buildings and associated life cycle costs:
• BIQ – Building Intelligence Quotient
• A Life Cycle Cost Analysis Tool from Reed Construction Data / RSMeans
At the end of the day, the CABA Intelligent Buildings Leadership Forum fulfilled its intent. The seminar provided an overview of intelligent buildings and the systems and technologies that goes into them. Jim Young took us on an intelligent building world tour, and the industry experts and consultants that followed provided a journey from the conference room to the boiler room, and beyond.
About CABA
CABA, or the Continental Automated Buildings Association, is a not-for-profit industry association with the following vision:
"The knowledge-based forum for industry leaders who advance the use of technology and integrated systems in the global home and building industry."
For more information about CABA, please contact Ken Gallinger, CABA's Marketing Director, at 613.686.1814 x229, e-mail gallinger@caba.org, or visit www.caba.org.
About Building Intelligence Group LLC
Building Intelligence Group LLC is an independent consulting firm that provides technical and strategic consulting services with a focus on sustainability and intelligent buildings. For more information please visit: www.buildingintelligencegroup.com.
---
About the Author
Jeff Seewald is a licensed professional engineer who brings nearly 20 years of experience in commercial buildings systems applications engineering and systems optimization to Building Intelligence Group.
He is experienced in IT networks, integrated controls, HVAC equipment and applications engineering. Most recently, Jeff has been involved in the definition, development, and deployment of next generation web based building automation products. Prior experience includes supporting building systems applications and engineering analysis involving heat transfer and fluid dynamics for which he has been awarded several patents. His work reflects a passion for energy efficiency, renewable energy, and sustainability.
At Building Intelligence Group, Jeff provides commercial building clients with analysis and solutions to help them achieve greater levels of functionality, efficiency, and intelligence in buildings.
Jeff earned his Bachelor of Science in Mechanical Engineering from The Pennsylvania State University.
---


[Click Banner To Learn More]
[Home Page] [The Automator] [About] [Subscribe ] [Contact Us]