---
Editor's note; Kerk has assembled this piece of control history to help those struggling with the maintenance of legacy equipment. Part of the problem is to determine who begat who in the name game. From Kerk's web site In 1979 we started a distributorship specializing in servicing commercial customers.
THE MANY NAME CHANGES IN THE CONTROLS INDUSTRY.

If you're not confused, you probably aren't paying attention.
Over the years there have been many mergers and acquisitions in the controls industry. There's a tendency to adopt the international name of the parent company. They don't seem to understand the value of the 100 year old legacy U.S. names in our industry. They want to market one brand internationally to the detriment of those of us who are trying to service these old parts.

For you young'uns who don't know the history, here's a recap of the many changes:
Powers Regulator Company
Founded in 1891 by William Penn Powers in Chicago. They later moved their operation to Buffalo Grove, Ill.
Powers was bought by Mark Controls, a maker of industrial valves and other flow control products based in Skokie, Ill and became MCC Powers, then Landis & Gyr (Zug, Switzerland) purchased the company and it became Landis & Gyr Powers. They then merged with Staefa Controls owned by Electrowatt, (Zurich) and became Landis & Staefa. In 1998, Siemens (Munich) bought the company, removed all trace of the Powers name and relabeled everything Siemens.
Other manufacturers had a similar patchwork of ownership and name changes. This next bunch is better handled as a group.
Siebe to Schneider legacy
1819: Siebe plc was founded by Augustus Siebe in London
1987: Siebe started to diversify, acquiring the Barber-Colman Company, Erie valve, Ranco Controls, and Paragon Timers. At this time, they still marketed under the original brand names.
1990: Siebe acquired the Foxboro Company,
1999: Siebe plc merged with BTR plc to form Invensys (London)
Invensys acquired Barber Colman, Erie, Ranco, Elliwel, Paragon, Foxboro, Uni-Line.
They ran this collection of companies for a few years and realized that the profit wasn't enough to service the acquisition debt.
At this same time, Tour/Anderson merged with Andover Controls to form TAC Company. They subsequently got together to divest the companies formerly under the Invensys umbrella and keep the commercial-oriented brands. Invensys kept Uni-Line, Robertshaw electric, Foxboro Instrument, Ranco and more.
TAC took over Barber-Colman, Erie, Square D

Barber Colman
Began with the founding of the Barber & Colman Company in 1894 – partnership between Howard Colman, an inventor and entrepreneur, and W. A. Barber, an investor. [Today he would probably be considered a venture capitalist.]
In the late 1920s, the Experimental Department began conducting experiments with temperature control instruments to be used in homes and other buildings and the Temperature Control Division was born. Over time, BARBER-COLMAN became known worldwide leader in electronic controls for heating, ventilating and air conditioning. These are the products that continue its name and reputation today.

Erie: 1943 to 2000
Began operation on January 9, 1943 by Harold Alfrey on East Erie Street in Milwaukee, Wisconsin.
First product was a pressure gauge for bailout systems used in military aircraft.
One of their early products (probably 1950s or 1960s) was a fill valve originally applied to water softeners and water filters. As the story goes, a Trane guy was at a water conditioning trade show and noticed this valve on a water softener. He turned to the Erie sales manager at the time and said, "that valve would make a pretty good fan coil valve". To which the Erie guy replied "what's a fan coil?" That was the start of Erie's entry into the HVAC market, which would become by far the biggest part of their operation.
After the founding Alfrey family, Erie was sold twice to private owners who continued to grow the company. They were active in valves for military oxygen, medical oxygen, water softener/water filter valves, and of course fan coil valves and zone valves. Some time in the 70s or 80s, the last private owner sold to Unitech PLC of Great Britain. Unitech was a small conglomerate, probably never bigger than about $500 million in total sales. Their biggest unit was a company that made electrical connectors. Erie was a small but profitable part of Unitech and Unitech were very good owners. They gave Erie good resources, encouraged them to grow the business. They were happy, Erie was happy. Customers were happy.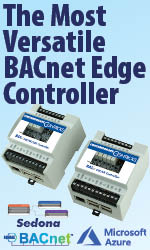 In approximately 1996, Unitech was acquired by Siebe plc. The main target of the acquisition was the much larger electrical connector business. Erie was along for the ride, since they were owned by Unitech. For the first two years under Siebe, Erie continued their growth and actually accelerated their growth. Lots of new products. Lots of process improvements. (Siebe was actually good at manufacturing process technology).

Life was good at Erie up until about the end of 1998. Then, resources were cut. They got rid of a bunch of people who knew what they were doing in favor of less expensive people who didn't. At the end of 1999, they decided to close the Milwaukee Erie plant and move it to Mexico. That was a disaster. They lost huge chunks of market share in 2000 and 2001. Around 2002 or 2003, they moved what was left of Erie to the old Barber Coleman plant in Rockford, IL, where Erie production still is today. Siebe purchased it in May, 1996
Robertshaw
In 1899, Frederick W. Robertshaw invented a thermostatic control device to control the flow of gas to the water heater in his home. In 1907, he formed the The House Services Utility Manufacturing Company.
In 1914, the business had expanded to such a degree that it outgrew its plant in Pittsburgh. He purchased a building in Youngwood, Pennsylvania and changed the name of the company to Robertshaw Manufacturing Company. In 1922, the name was changed to the Robertshaw Thermostat Company. He no longer manufactured plumbing supplies and other devices other than thermostats. Siebe acquired Robertshaw in 1986, adding the company's thermostat offerings as it converted from a local domestic safety products company to a more globally focused controls operation. At the time, Robertshaw's specialty category was appliances, a segment Siebe lacked a position in. One of North American's largest appliance controls companies at the time, the Robertshaw acquisition would let Siebe venture deeper into appliance controls, acquiring Ranco and Barber-Colman the year after the Robertshaw purchase. With these acquisitions, Siebe entered the industrial and commercial building control systems industry, as well as automotive control systems. In 1999, Siebe merged with British manufacturing conglomerate BTR, the combined company becoming Invensys. In the time since, Robertshaw has become focused on thermostats as part of Invensys Controls, whose overall lines include thermostats, valves, zone controls, timers, and electronic components under a variety of brand names. How the HVAC servicing industry has continued to follow these changes, I don't know.

The information shown took weeks to collect through a variety of industry sources. There is no central source repository for this data. In an attempt to gain more history from Schneider, I searched the term "Barber Colman" in the Schneider website- NOTHING CAME UP! Their site has no reference to the Barber Colman brand.
There you have it. Good-by to the brands we knew and loved…
Editor's note: This slice of history keeps evolving daily; see below links for a few more of the industry's name changes.

http://www.automatedbuildings.com/releases/jul09/090717025005teletrol.htm

http://www.automatedbuildings.com/releases/aug07/070808022808schneider.htm

http://www.automatedbuildings.com/news/feb09/articles/clasma/090131110801clasma.htm

http://www.automatedbuildings.com/news/mar08/interviews/080226010707alc.htm

http://www.automatedbuildings.com/releases/dec05/honeywell.htm

http://www.automatedbuildings.com/index.htm




---


[Click Banner To Learn More]
[Home Page] [The Automator] [About] [Subscribe ] [Contact Us]