---

EMAIL INTERVIEW – David Labuskes and Ken Sinclair
David Labuskes, CTS, RCDD, Executive Director & CEO, InfoComm International
David Labuskes has been the executive director and CEO of InfoComm International, the trade association representing the commercial audiovisual industry, since January 2014.
For more than 13 years, Labuskes served as vice president of RTKL, now a division of ARCADIS, a leading architectural and engineering firm. He is the founder of the company's Technology Design Practice, overseeing the delivery of audio/visual, voice, data, wireless, environmental media, electronic security and acoustics services. Responsible for the operational, financial and marketing of technical services globally, Labuskes has led projects in the corporate, government, commercial and health care spaces.

---
A Closer Look at ANSI/INFOCOMM 4:2012


ANSI/InfoComm 4: 2012, Audiovisual Systems Energy Management, defines and prescribes processes and requirements for ongoing management of power-consumption.
Sinclair: Tell us about InfoComm International.

Labuskes:
In recent years, the conversations about having a commitment to conservation of resources, of being sustainable has been all around us. So many initiatives have been taken to identify and manage energy savings at every level of generation and consumption that it is difficult for people to know exactly how they can participate, or exactly what they should do. In the audiovisual community, this conversation reached the InfoComm Board of Directors, who decided to pursue an ANSI standard development process to define the specific techniques to be adopted by those wishing to save energy in their systems. At the same time, an inquiry was begun into how the audiovisual industry relates to smart/intelligent buildings; and how AV systems can become both "greener" and to create sustainable systems in the built environment.
Sinclair: Why did it take so long for attention to be directed towards this issue?

Labuskes:
Perhaps there are deep-rooted habits that need to be broken, or perhaps there had not been enough urgency brought to the subject. Here are three long-standing ideas about how AV systems should be powered that need to be looked at with a more responsible attitude:
It is "better" for electronic equipment to be left on all the time.

The thinking was that it would last longer because it would not be subjected to the thermal gradients associated with power cycling.
Power switching equipment is optional

. To make a sales proposal more attractive to a prospective client, these components could be left out of a project or value-engineered out.

Client convenience.

Clients could have their AV systems available to them at any time without control interfaces.

Discussions in InfoComm University classes and evidence from student projects and exam results have shown that these perceptions are prevalent throughout the industry, regardless of project type or location.
In this day and age of energy efficiency consciousness, it is remarkable how few audiovisual systems have any type of power switching mechanisms. A great variety of devices from simple to complex are available for this purpose, including sequential switching devices that provide additional benefits.
However, we continue to leave tens of thousands of pieces of equipment on all the time, unnecessarily wasting energy and our clients' money. Yes, there are components that need to stay on, such as control system processors, but even these are now being designed with low-power-consumption standby modes. The technical ability to create responsible systems has finally caught up with the will to do so.
Sinclair: Can you summarize the standard requirements?
Labuskes:
ANSI/InfoComm 4: 2012, Audiovisual Systems Energy Management

, defines and prescribes processes and requirements for ongoing management of power-consumption. The Standard identifies requirements for the control and continuous monitoring of electrical power for audiovisual systems, whereby power is conserved whenever possible and components operate at the lowest power-consuming state possible without compromise to the system's performance for the needs of the user. Audiovisual systems in conformance with the Standard will meet the defined requirements for automation, measurement, analysis, and training.


Conformance requirements for ANSI/INFOCOMM 4:2012 Audiovisual Systems Energy Management beginning in section four of the standard include several types of documentation to demonstrate that the final installation of the energy management system will deliver a financial and/or environmental benefit over time. Ideally, the benefit would be a long-term reduction in energy costs used by the AV system. However, saving money on energy may not always be achievable. What is achievable in all cases is communicating two messages to the stakeholders and users of AV systems:
Their organization is a responsible and accountable steward of resources by using sustainable practices.

A detailed, long-term plan can be implemented for the efficient management of power use for AV systems.



There are seven items listed in the standard that are required for conformance:
An Energy Management Plan

(EMP) that identifies energy reduction goals.

An Energy Management Manager

(EMM) role that provides leadership and management of the system.

A wiring diagram

illustrating how power to AV components is controlled and monitored, and how the energy management system is connected to the AV system.

A visual display

in some form that shows users and management the continuous power usage of the AV system.

The use of automated devices

and power-state changes to ensure the AV system is energy-efficient.

A method for continuous power measurement

of the AV system.

End-user operation training

that leads to understanding, participation, and behavior modification.
Sinclair: What is the Role of Automation in an Energy Management System?
Labuskes:
Few AV systems require constant use at all hours of the day. An AV system in a space left in a state of consuming large amounts of power is simply wasting energy. The standard requires that during business hours, an AV system should monitor space occupancy and automatically place the system in standby mode if inactivity persists for a pre-defined time period of no more than 30 minutes.
Sinclair: How is Conformance Impacted by System Control and System State Change?

Labuskes:
To conform to the standard, automation controls must have the capability to change the system power state based on room usage such as after business hours, and changes to room partition configurations such as in divisible spaces. Here is additional information on automation controls:


Occupancy/Vacancy Sensors
Occupancy/Vacancy sensors can be used to trigger a change in an AV system. If the motions of people or lack of motion in a space is detected, a signal can be sent to the system to automatically place the AV system in standby mode, or turn off a system after a certain time period. The end result allows for the improved management of energy resources.


Common types of sensors include:

Passive Infrared (PIR) – detects body heat from occupants of a space. If the level of heat changes past a certain threshold (e.g., people entering or leaving a room), a signal is sent out to the system.

Ultrasonic (US) – functions in a way similar to radar. The sensor is always broadcasting and if the change in the reflected frequency is past a certain threshold from physical movement in a space, a signal is sent out to the system.

Combination sensors – A single sensor that uses PIR and US.

Carbon dioxide – these sensors can be used to detect the breath from people in a room. If the level of CO2 exceeds a certain threshold, the room is considered occupied and in use. This is commonly used for controlling air quality in HVAC/Aircon systems, and the results will depend on the currents and refresh of the air in the room.



Sometimes these devices can be shared with other building systems such as loss/prevention (security), and other automated building systems such as lighting and HVAC/Aircon. It is critical to coordinate with other technical professionals that are sharing the sensors.


Timers/Calendars with Event Scheduling
AV systems that are rarely in use during evening hours or overnight in an office with daytime hours should be programmed accordingly. An energy management system may include the capability to perform automated transitions between system power states based on time of day such as after business hours, lunchtime, day of the week, or holidays. In systems with time-activated automation controls, organizations may decide to add scheduling capabilities for anticipated irregular use.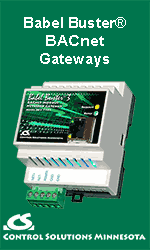 Central Control and Manual Override
Even well-designed energy management systems cannot automatically account for every eventuality of actual system usage. Therefore, those responsible for the energy management system should provide the capability to override automated system state changes as necessary. For example, if two conference rooms can be combined to make one larger conference room, it is possible that there may be some duplicated components between the AV systems that could be inadvertently removed. It may be possible to address this with automation, but if not, an operator should be able to override the automated power state in order to conserve energy.
Subsystem Automation
In certain venues, particularly larger ones, it may be prudent to evaluate the space as a compilation of several smaller spaces, and automate the power consumption accordingly. For example, an additional occupancy sensor or control switch could be located in the balcony of an auditorium. If that part of the venue is unoccupied during an event, the energy management system can leave the audio power amplifiers turned off. It is probable that the lighting designers will already have this considered in the lighting system, providing further energy savings. Collaboration with lighting designers can provide many insights into the strategic use of sensors and automation.
For more information on this and other InfoComm standards, please visit infocomm.org/standards.

InfoComm International is the trade association representing the commercial audiovisual industry.

---

[Click Banner To Learn More]
[Home Page] [The Automator] [About] [Subscribe ] [Contact Us]