---

EMAIL INTERVIEW – Cees Links and Ken Sinclair
Cees Links, CEO of GreenPeak
Cees Links is the Founder and CEO of GreenPeak Technologies, a rapidly growing Smart Home radio communications semi-conductor company. Under his responsibility, the first wireless LANs were developed, ultimately becoming household technology integrated into PCs and notebooks. He was involved in the establishment of the IEEE 802.11 standardization committee and the WiFi Alliance. He was also instrumental in establishing the IEEE 802.15 standardization committee to become the basis for the ZigBee sense and control networking.
GreenPeak Technologies is a RF communication chip semiconductor company and is a leader in ZigBee silicon solutions for the smart home a IoT.

---
Small Data and the Internet of Everything
It is now Small Data's turn to change our world. Today's Internet of People is merging with the Internet of Things to create the Internet of Everything.
Sinclair: GreenPeak recently created and posted a new white paper about Sentrollers and the World of Small Data. Why did your team develop this document?

Links:
For the last few years, Big Data has been a big theme in the Information Technology industry. Big Data is here with us now, and it is here to stay, because it pays for the access to that tremendous source of information that we call "the internet". Everyone is talking about Big Data and how important it is – how critical it is to business today and tomorrow. However, Small Data – the data that will be collected from Internet of Things sensors and sentrollers that will soon occupy our world, the data that those sensors will generate – will be much more massive and have a even greater influence on our lives. The Small Data explosion will provide an amazing opportunity for technology businesses and market innovators.
Sinclair: What exactly is Small Data and why is it important?

Links:
Small Data is composed of the tiny bits of information that will be collected from billions of small sentrollers (sensors, controllers and actuators) in homes, offices, factories, cars, in all corners of the environment. The data bits, taken together, will create a repository of information that will transform lives and generate entire new business sectors. Unlike Big Data, mostly generated for or from web search, advertising and marketing decisions, Small Data is collected from real life: where people are, what they are doing and how they are doing it.


Small Data is just in its early stage. If Big Data is "big", the emerging Small Data world will be massive and many times larger in total numbers and complexity. Many are predicting that Small Data is the real next big opportunity that will fuel the Information Technology industry for the coming two decades.
Small Data is generated by the IoT (Internet of Things) and are the trillions and zillions of small bits and pieces of information that be continuously be coming from everywhere. Sensors will extracting Small Data from every environment – every location – whether or not there are people in residence or not. Small Data will be processed by sophisticated algorithms; combined, analyzed, interpreted, and Small Data will float back to the controllers in that same environment fulfilling any conclusion that was determined by the algorithms.
Sentrollers (sensor, actuators and/or controllers) will be the devices that monitor and control our environment, our homes, our cars, our offices, our cities; sentrollers will be there by the billions, continuously collecting, generating and distributing "petabytes" of information. The amounts of data generated by the Internet of things will dwarf that collected by our current Internet of People.
Sinclair: How does the Smart Home – the Smart Building effect Small Data?

Links:
It is not just the smart home – it is becoming a smart world. Currently, with about ten internet-connected devices in each home, we are now in the Internet of People. As the web truly becomes the Internet of Things, it will be machines talking to machines – guided by human intelligence and algorithms – all living in the cloud – making our lives easier. As our homes become smarter, we can expect upwards of hundred different affordably priced sentrollers in each building that will provide actionable intelligence that help make our environments safer and more ecological, controlling power consumption, as well as monitoring our health and customizing our living and working spaces to our needs and preferences.
Sinclair: Small Data is not just limited to our homes is it?

Links:
Small Data will control our businesses, homes, and even our cars and robots – all of which will define the world of tomorrow. Focusing on Small Data now could help to keep us from being overwhelmed by it later and assure we will benefit from the massive rush to the Internet of Things. With all of the focus on Big Data, much of which is unstructured, we've forgotten about the Internet of Things problem of Small Data which has far more files, uses a variety of structures, and requires just as much analysis.
As the current Internet of People transforms into the much larger, more omniscient Internet of Things, the number of connected devices will explode exponentially, generating large databases of information about the daily lives of people worldwide. This data explosion will create a wide range of benefits for health monitoring, for efficiency, for comfort, but at the same time, will create serious challenges in the areas of privacy, security and commercial/government intrusion.
Sinclair: Tell us about the transformation from today's Internet of People to tomorrow's Internet of Everything.

Links:
After Big Data, it is now Small Data's turn to change our world. Today's Internet of people is merging with the Internet of Things to create the Internet of Everything.
Smart devices are an important step towards a world where machines watch over us and make our lives better, while improving the way we are using the earth's energy and precious resources. Yes, it is a bit scary, with Big Brother seemingly around the corner, but with the right controls and policies in place to protect the individual's Small Data, the benefits will greatly override the paranoia.
Sinclair: What is the future of Small Data?
Links:
Small Data systems will require a lot of cooperation between contributing parties to make it seamlessly work together. All the technology pieces are currently available in one or another format, but the devil is in the details to make things work cohesively and be economically efficient.
Starting with the end-customer, the consumer. The consumer will need to buy sentroller end products from the cable or telecom operator and/or the retailer, who will also offer a subscription for instance for life style monitoring, building security and/or energy management systems. When products have enough standard interfaces, the retailer can also sell products on behalf of the operator.
The operators and the retailers are currently packaging and selling these product/service combinations by bundling different products and services into single offerings. They can leverage their position in the value chain in two ways: from a brand perspective (consumers know and trust large brands), as well as from a customer touch point perspective. In particular operators have an advantage here, because they have already the recurring touch points with theirs subscribers in place – for instance via monthly billing systems. They have also the call support centers up and running, for which another service is just incremental business.
Software is also an important aspect of the system. There is the data collection piece essentially connecting the sentrollers with a database that is stored in the cloud. There is the data analysis and action system that runs in the cloud and includes the engine for interpreting the data and generating actions, whether these are sending signals back to the sentrollers to make adjustments or alerts to a smart phone. In the smart phone there needs to be a dashboard application that can also handle alerts.
In addition to this software, there is also an administration system required, connecting phone apps with subscribers, and putting the necessary functions and architectures for privacy and security in place.
Advertising can also cushion the cost and speed the acceptance of Small Data devices in your home and car. Would you allow Google to track your movements – your family movements – within the home, and then sell that data, if your service provider offered you a substantial discount on the smart home services? Advertising essentially supports the current Internet of People – doesn't it make sense to allow advertising to also support the Internet of Things?
Sinclair: What is the Value of Small Data for the Googles of the World – the various advertisers and marketers that actually fund the functioning of the world's internet?

Links:
Here is an example I like to use – when you throw a frog into a pan with hot water it will immediately jump out of it – it can sense sudden uncomfortable warm temperature. But when you manage to get a frog comfortably into a pan with cold water and you start heating the pan, the frog will die from overheating, because it cannot sense slow changes in the environmental temperature.
In this sense people are like frogs. People can slowly gain weight over longer periods in time without noticing the carrying around of all that extra weight. By the time they notice it, the weight is incredibly difficult to get rid of. In addition, other body measures can quietly deteriorate – like blood pressure, cholesterol levels, interrupted sleeping patterns, etc. and can be silent indicators of needing to take action. If we would just be able to monitor our life style over longer periods of time, we can be warned, and we can be provided the right guidance.
Can you imagine how valuable this information will be for the marketers of diets, food supplements, exercise gear, the medical establishment, as well as for individual health providers who would really like to know what their patients are doing when they are not in the office?
There is a lot of data that can be collected, analyzed and acted upon. The challenge for Small Data will be how to reliably and securely collect this data in an unobtrusive and cost effective way. This is the major challenge that the industry is solving at this moment.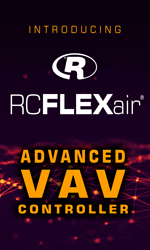 Sinclair: GreenPeak Technologies is a leading supplier of ZigBee radio chips for the Internet of things. What is GreenPeak's role in the developing the Internet of Everything?

Links:
GreenPeak Technologies is a technology company focusing on Small Data application systems. Collecting, managing and extracting useful information from the massive volumes of Small Data is a tremendous technology challenge and an opportunity for new, innovative companies.
Over the last few years, GreenPeak has been driving the development and building of these Small Data systems by:
Developing and owning core technology pieces that collect Small Data from the end nodes in a cost efficient way.

Licensing-in certain technology components from third parties to complete Small Data Systems so they can be used by Operators and Retailers.

Developing strategic relationships with hardware and software providers to design and manufacture easily installed and maintained Small Data systems



End-to-end system understanding and integration capabilities are essential for bringing to market solutions that are customer friendly and economically feasible. There is a reason that Smart Homes have been promised for a long time, but still have to live up to those promises: Small Data has been looked at as a simple group of sensors, but in reality it is a system that stretches from these sensors into the Cloud and into Big Data.
GreenPeak Technologies' strategic value is that it can deliver to the brands (Operators and Retailers) complete Small Data systems, including all the hardware and software components that will drive the next wave of Information Technology, the processing of Small Data in the Internet of Things and the building of the Internet of Everything.
The new GreenPeak "Small Data versus Big Data" whitepaper is available for free download at http://www.greenpeak.com/smalldata/
GreenPeak Technologies is a fabless semiconductor company and the leader in the ZigBee market with a rich offering of semiconductor products and software technologies for Smart Home data communications and the Internet of Things.

The GreenPeak founders have significantly contributed to the invention of WiFi and made it into a commercial success, used by several billion people today. GreenPeak is recognized as a leader in developing new wireless technologies for consumer electronics and Smart Home applications, demonstrating rapid growth and adoption by major customers.

GreenPeak is privately funded. It is headquartered in Utrecht, The Netherlands and has offices in Belgium, China, France, USA, Japan and Korea. For more information, please visit www.greenpeak.com.


---


[Click Banner To Learn More]
[Home Page] [The Automator] [About] [Subscribe ] [Contact Us]