---
EMAIL INTERVIEW – John Petze, Co-Founder, SkyFoundry SkyFoundry Open Sources Core Software to Accelerate the BIoT

---
SkyFoundry is known for SkySpark Analytics which automatically analyzes building, energy and equipment data to identify issues, faults, deviations and correlation, creating opportunities for improved performance and operational savings. The company recently announced a new initiative in which it is open sourcing core software technology. To find out more about why they are doing this and what this means for the industry at large, AutomatedBuildings.com sat down with SkyFoundry Partner and Co-Founder John Petze.
AB: John, SkyFoundry made a significant announcement recently regarding open sourcing core SkyFoundry software technology. Can you tell us about the initiative you are calling Haxall?

JP: We are excited to share details about this announcement. Haxall is SkyFoundry's new initiative that open sources many of SkySpark's core software modules. We believe that open sourcing these proven software components will streamline development and reduce the cost of creating IoT devices for the built environment (BIoT), directly helping to accelerate the transition to data-driven, intelligent buildings.
Software and product developers can use Haxall to dramatically streamline the process of building IoT data products—both hardware and software. It includes a core subset of proven SkyFoundry code that addresses critical functions needed to connect to devices and equipment systems, normalizes their data, and makes it openly available in a standardized format to other value-added applications.
Haxall streamlines the onboarding of data into value-added applications by providing the software functions to communicate with external devices and capture semantic tagging at the edge. And, importantly, Haxall provides a powerful framework to run sophisticated software applications at the edge. It can also be used as an edge gateway to integrate IoT device data up to cloud-based applications. In those applications Haxall delivers fully modeled data to applications, dramatically reducing work effort for integration.
AB: Can you tell us more about what Haxall includes?
JP: It starts with full support for Haystack 4. Haxall is bundled with SkySpark's full suite of Haystack APIs. This includes a rich set of APIs to model, encode, and query data using the Haystack 4 ontology.
Next, it includes SkySpark's revolutionary Folio database technology. Folio is built 100% around the Project Haystack data modeling standard. Everything is stored as native Haystack dicts and queried using Haystack filters. Folio provides seamless integration with persistent and transient real-time tags, making it a truly unique design to build IoT applications.
Haxall also includes the highly efficient Axon scripting engine. This allows you to create scripts to do things like onboard, query, and transform your Haystack data using a rich library that includes hundreds of functions. The Axon function library has been leveraged for over a decade to streamline working with device data.
Then there is the Haxall Daemon, a complete runtime that is provided to quickly get your IoT applications up and running. The Haxall Daemon comes with "batteries included"—it has tools to create new databases, built-in user management and authentication, a webserver with full support for the Haystack HTTP API, dynamic module management, and an Axon shell for remote management. And, it provides runtime support for both the Java VM and JavaScript environments.
Communicating with external devices and systems is key to IoT applications and Haxall includes a connector framework to acquire data from external devices and normalize diverse IoT protocols into the Haxall ecosystem. It also offers a suite of ready-to-use connectors provided open source including Haystack HTTP API, MQTT, Modbus, oBIX, SQL, and Sedona Sox. In addition, Haxall includes an Arcbeam™ module that provides seamless connection of Haxall devices into SkyFoundry's SkySpark software. Plus, an in-memory trending engine is included to historize connector data into time-series data.
AB: You mentioned that the goal of Haxall is to accelerate development of the BIoT, can you tell us more about that?
JP: At SkyFoundry, we have seen that one of the major barriers to scaling the benefits the IoT can bring to buildings is the challenge of acquiring and modeling device data. Haxall streamlines development and reduces the cost of building IoT data acquisition devices by providing proven software components needed to build IoT edge data acquisition solutions. And, Haxall is available as open source under the widely adopted Academic Free License ("AFL") v. 3.0. There is no cost or business relationship required to use it. https://opensource.org/licenses/AFL-3.0
AB: What is the availability of Haxall and where can our readers learn more?
JP: The majority of Haxall is available now. Some of the connectors will be released over the summer..
The code for Haxall's software modules are available on GitHub. Those modules include:
haystack: Core Haystack APIs

def: Namespace implementation

defc: Definition compiler

axon: Scripting language engine

folio: Database APIs

hxStore: Haxall implementation of the file storage engine

hxFolio: Haxall implementation of the Folio database



Those wanting to learn more can also view a recording of a detailed technical presentation about Haxall on the Haystack Connect 2021 event website. The link for that is: https://vimeo.com/547935572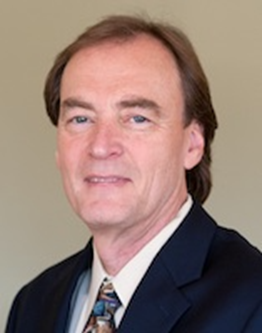 John Petze is a partner and Co-Founder of SkyFoundry, developers of SkySpark™, an analytics platform for building, energy, and equipment data. John has over 50 years of experience in building automation, energy management, and M2M, having served in senior-level positions for manufacturers of hardware and software products including Tridium, Andover Controls, and Cisco Systems. At SkyFoundry he is working to bring the next generation of information analytics to the "Internet of Things."
More information on SkySpark® Analytics and Haxall is available at: www.skyfoundry.com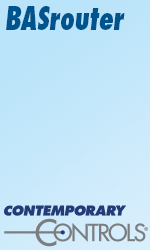 ---

[Click Banner To Learn More]
[Home Page] [The Automator] [About] [Subscribe ] [Contact Us]