---
| | |
| --- | --- |
| Wireless…. WAKE UP it is here and it is now! | Ken Sinclair, AutomatedBuildings.com |
I am writing this column just after returning from BuilConn in Dallas. The haze of mega information is starting to clear and I want to tell you about one of the strong trends I saw at the show. Wireless…. WAKE UP it is here and it is now! ….. AND it will again change the shape of our industry. Approximately 10 to 15% of the folks at the conference were in the wireless industry. Wireless is now cheaper, runs forever on batteries, can even be self-generating, and can now organize itself into self healing and repeating networks. Let me provide you connection to some of the new thinking that will appear in our building automation products in the near future.
I was track leader for a session called "Wireless Networks: Has the time come?"












The answer to that question was a resounding "Yes". The sessions involved some new thinking from the cross over folks from the M2M Expo (Machine To Machine Expo) that was co-located with BuilConn in Dallas. Thinking outside the box? These guys do not even know there is a box or even of our industries wired ways. Two presentations captured my imagination as with company names like Ember and Dust you just have to be interested.
Brent Hodges, Business Development Director of http://www.ember.com/ provided insight to this new industry. I have extracted this from Ember's website.
Ember offers radio, network and software in an integrated 802.15.4/"ZigBee" package that serves the rapidly emerging market for low-cost, low-power networking applications. The market for ZigBee chips is expected to reach half a billion units by 2008, according to analyst Kirsten West of West Technology Research Solutions. "The potential size of these new wireless markets totally dwarfs anything we have seen so far with early consumer wireless standards," West said.
If you are like me you are now wondering what the heck is a ZigBee?
The ZigBee Alliance is an association of companies working together to enable reliable, cost-effective, low-power, wirelessly networked monitoring and control products based on an open global standard. http://www.zigbee.org/ ZigBee was created to address the market need for a cost-effective, standards-based wireless networking solution that supports low data rates, low power consumption, security and reliability. ZigBee is defining both star and mesh network topologies, a variety of data security features and interoperable application profiles.
And answers the big question:
What kind of battery life can a user expect?
While battery life is ultimately a function of battery capacity and application usage, the ZigBee protocol was designed from the ground up to support very long life battery applications. Users can expect a multi-year battery life when using standard batteries in a typical monitoring application.
The site also states:
Wireless connectivity significantly reduces deployment cost and time, while redundant wireless data paths insure network reliability. During new tenant build-outs, sensor and thermostat relocation becomes as simple as "picking and placing" devices onto new locations.
From Embers to Dust and a presentation by Rob Conant, VP Business Development of http://www.dust-inc.com provided even more insight to wireless and the power of the new self-generating networks.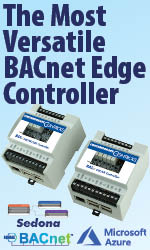 From the Dust website.
Dust wireless mesh networking technology reliably routes data and instructions between motes, which allows continuous test connections and reconfiguration around blocked paths. The following highlights the strengths of a Dust mesh networking solution:

Multi-hopping
Dust motes communicate with one another, not just the central controller, enabling data to be quickly and confidently relayed through multiple motes to its destination.

Self-organizing
Dust's Drop & Play Networking™ technology and the ability of motes to establish their own network means the system is ready within 5 minutes of set-up. Dust motes self-optimize by automatically adjusting for the best possible data routing as conditions throughout the network change.

Self-configuring
Dust motes create their own routing table based on the available connections with other motes in range.

Self-healing
Dust wireless sensor networks specifically eliminate dependence on any one link, so the networks continue operating if a mote disengages or its connection becomes interrupted.

Easily expandable
Dust mesh networks may be expanded with little effort by simply dropping additional motes into the networks and allowing them to integrate themselves with the system.
All of this wireless technology is available now, and at a cost and size that will allow it to be incorporated into our next generation building automation products.
Can you imagine the potential of low cost wireless devices in the mammoth retrofit market in North America?
---


[Click Banner To Learn More]
[Home Page] [The Automator] [About] [Subscribe ] [Contact Us]