---
| | |
| --- | --- |
| Four Tips for your Controls Contracting Business | |
High-tech facility automation contractors face an assortment of coordination challenges and technological advances on an almost daily basis. Due to an intense focus placed on these aspects, often there is a tendency to forget to deal with the just-as-important non-technical issues.











This short article intends to remind the reader about a few of those non-technical areas where contractors can improve their operation for enhanced profitability and professionalism.
While there are many others, we have here identified just four business aspects that in our associations with hundreds of contractors, we have found to be frequent candidates for improvement.
Integration:
Try to investigate ways to automate the most repetitive and manual tasks associated with performing a project. Look for manual processes that consume valuable time and are susceptible to data entry error. Examples include product ordering, entering information into accounting or injecting Bills of Materials into your CAD or Visio design tools. Integrate steps so that tasks are not repeated unnecessarily, and functions are integrated where possible.
Clear the product clutter:
The industry is full of choices. Control specifications call for solutions that range from the simple to the extremely complex. Manufacturers and suppliers have built and will furnish thousands of products that are designed to meet the specific needs of each application. This has resulted in 'available' parts lists that can often contain literally tens of thousands of items.
Look for ways to develop a 'core' list of parts that your contracting company is familiar with and can function to satisfy the demands of both your sales and operations teams. Managing and keeping this information up-to-date can be time-consuming, but it is critical to the accuracy of your work.
In our experience, most contractors can work with a core database of fewer than 1,000 parts, and many can cut even that in half. Cutting the clutter has many beneficial side effects, including ease of creating standards, simpler design-installation-commissioning stages, and reduced inventory costs.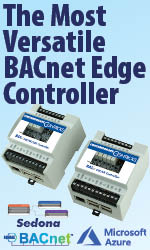 Use a Standard where possible:
Commit to develop and implement a library of standard systems that your company can re-use from job to job. Although no standard may be 100% perfect for every job, starting from scratch on each and every project leads to unnecessarily high costs and delays. Develop your standards from work you've actually performed and proven in the past and lay them out in a manner that both your sales and operations personnel can understand and benefit.
Standards allow your team to bid more work, more accurately and can reduce your turnover meeting time. With some thought, Standards can create a major improvement in contracting profitability and resource deployment.
Consistency counts:
When members of your organization choose to estimate and design using inconsistent tools and processes, this costs your company time and money. Also, your company image may not be as positive as you'd like if every project looks like a hand-built prototype. Instead, implement strategies and tools to provide a consistent process from the time your company learns about a potential project right through to installation of that project and how you'll service your clients into the future. Consistency signals professionalism.
---
About the Author
Al De Wachter has been active in the Building Automation industry for over 39 years. He has held senior positions with leading companies in the field and is currently the president of Independent Control Specialists Inc. He has directed the development of advanced productivity tools including cost estimating and submittal tools for Building Automation Contractors since 1990.
---


[Click Banner To Learn More]
[Home Page] [The Automator] [About] [Subscribe ] [Contact Us]