---
EMAIL INTERVIEW - James Bickford & Ken Sinclair
James Bickford, Co-founder Valence Energy

James attended Santa Clara University, earning a B.S. in mechanical engineering in the Honors Program. He was the project leader of Santa Clara Universityís entry in the International Solar Decathlon Competition, sponsored by the U.S. Department of Energy. Despite being the clear underdogs, Jamesí team overcame many obstacles to take third place out of the 20 competing universities. (See scusolar.org)

After this event James was recognized by the Silicon Valley Engineering council with a prestigious engineering scholarship. James worked as an opinion columnist for the school newspaper, writing stories about energy related topics. He is also a writer for Voices of Tomorrow, a magazine for leaders in their 20ís from various industries. Jamesí senior design project was in conjunction with Applied Materials, he and teammates designed a next-generation solar power plant using their thin-film solar technology.

At graduation James was honored with the Student Life award. This award is one of 7 school awards given out by the President of the University and reflects Jamesí commitment to the school community.

James co-founded Valence Energy, a new start-up focusing on distributed energy and demand response management. The company is operating in Silicon Valley, CA as well as Hyderabad India. Valence is in late stage beta-testing with a major deployment of its technology slated for June 2009.
---
www.YoungEnergy.org Network - Smart Grid is an Enabler
The smart grid is an enabler of intermittent resources and greater energy efficiency. I'm excited to participate in this transformative time in history.















Sinclair: When did you first get interested in Energy and what got you interested?
Bickford: I first became interested in energy during a keynote speech at the National Science Fair in Baltimore, Md. My project took second place in my state and they flew me out to compete at the event. The keynote speaker was Dr. Richard Smalley, he won the Nobel Prize for Chemistry in 1996. He was talking to a room full of science-minded high school kids. This was in 2003 and he was telling all of us that we couldn't all go into computer engineering and join the dot-coms. He told us that humanity faced 10 massive problems for which we would need space-race-esc motivation. At the top of his list he showed that energy was the most important problem that we faced. He said that energy was the biggest component of the environmental problem, it could solve the water problem, it could reduce poverty, and many other things. He also said that it was the greatest challenge and opportunity we would ever face. From then on I was hooked. Here was a problem worth dedicating a life to.
Sinclair: What interests you in the energy space?
Bickford: My first love and passion in the energy space is solar. I had the honor to lead the 3rd place winning Santa Clara University entry into the Department of Energy's Solar Decathlon competition. Through this project I fell in love with the simple, elegant concept of using sunlight to power the industrial technologies of the 21st century. I also recognize the problems that solar does create, which sets up my second interest in the space, smart grids. Smart grids is a massive and often ambiguous term. For me, the smart grid is an adaptive set of technologies that enables sources like solar to maximize their effective impact of meeting supply and demand. The smart grid is an enabler of intermittent resources and greater energy efficiency. I'm excited to participate in this transformative time in history. I'm sure my kids will wonder why our grids weren't smart to begin with, it's just that obvious of a problem.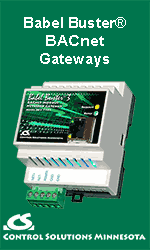 Sinclair: What do you hope to get out of Connectivity Week?
Bickford: I hope to see a couple new technologies and companies that I haven't met before. Of course, I'm looking forward to meeting the other young energy panelists. It is always a lot of fun to interact with other younger people who are as passionate about the industry as I am. All in all I think it will be a lot of fun, and hopefully there will be good information disseminated between vendors, speakers, companies, utilities, and the public. I think ultimately conferences like this provide a good forum for this kind of information exchange and brainstorming. In essence it is our challenge to imagine the future.
Sinclair: What do you want to be doing in 25 years?
Bickford: Well, hopefully I will have been successful in a couple start up companies and perhaps get involved in some of the bigger companies in either the solar or smart grid space. Right now I am the co-founder of a company in the smart grid space. I'd like to combine my interests in politics and energy and work on getting into policy some day. In the mean time I'd like to be involved in the science and the technology side, no politics in my near future.
---


[Click Banner To Learn More]
[Home Page] [The Automator] [About] [Subscribe ] [Contact Us]