---
Smart Buildings Start with the People


In an era where people are accustomed to accessing timely information at their fingertips, corporations need to respond with an equally fast and reliable level of service and visibility to resources within their buildings.



Roee Peled,
Sales Executive,
PointGrab
A 2018 Monster.com "Facility Manager" job description lists "manage the facilities" at the top of the list for job requirements. However, the second requirement - "create a suitable environment" for the facilities' purpose - introduces a complementary concept of suitability for the people who work in the building. Suitability, or subjective occupant approval, is increasingly a key consideration in a facility manager's choice of technologies to be deployed for building efficiency and cost-effective management. Occupancy analytic sensor technology provides a good example of how technology can help strike an optimal balance between employee suitability and operational efficiency.

The true determination of a smart building's success is unequivocally the satisfaction and productivity of the people who spend eight hours or more daily within its walls. Of course, employee workplace approval isn't totally under the auspices of the facility manager, but there are important implications when using the right technology can truly optimize the environment, and conversely, using the wrong one can negatively impact the individual and organization alike. Technologies that contribute effectively to building intelligence need to enrich the environment for its best use, whether it is an HVAC system or easing the flow of the cafeteria lunch line for employee convenience.

A new type of smart sensor can capture accurate, rich and anonymous data on occupants' locations in a building and generate insightful occupancy analytics. These powerful analytics solutions are often used for space optimization in order to reduce operational costs. However, facility managers are increasingly leveraging this information to improve productivity and employee wellbeing.

A rather straightforward use case is sharing occupancy analytics information with a building's utility system in order to automatically optimize environmental aspects such as lighting and air-conditioning. Real-time, as well as historical data, may save not only energy but also ensure the desired atmosphere in the workplace.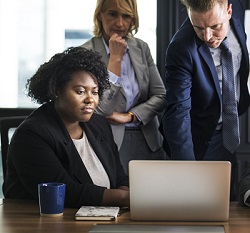 The new flexible workplace is a collaborative space that promotes human connections with others that share common interests and goals. The current generation of workers seeks and expect workplaces where they can collaborate on projects in a relaxed, resource-rich setting. Occupancy analytics allows for anonymous identification of company-wide team interactions and can measure employees' engagement level across the building space. By monitoring formal and informal collaboration patterns and trends, office layouts can be optimized to enhance employees' productivity.

In an era where people are accustomed to accessing timely information at their fingertips, corporations need to respond with an equally fast and reliable level of service and visibility to resources within their buildings. To better enable employees to plan and optimize their time, occupancy analytics tools can monitor the queues in the cafeteria, the occupancy level at the IT lab, or any other first-come-first-serve service.

In another example, large companies using the hot-desking approach realize that it may take a considerable amount of time for employees to reach their du jour allocated desks. Indoor navigation solutions like iBeacon make it easier, faster and less frustrating for employees to reach their destinations inside the building. Occupancy information can also help employees know when their colleagues are physically present, or whether their favorite table is available in the dining area for their lunch break.

Potentially offsetting the balance between technology's positive impact on efficiency and cost-cutting is the justifiable concern for personal privacy. A facility manager must choose the technologies that improve employee satisfaction by leveraging the most accurate information available about how, when and where they use the facility, but it must be combined with a commitment to choose solutions that ensure personal anonymity. In particular cases, such as indoor navigation, where the employment of real-time location systems (RTLS) may reveal occupants' identity and compromise their privacy, activating the application must be at the sole discretion of the occupants.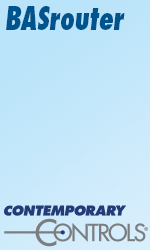 Productivity is an elusive and complex study, as is the happiness of an individual. Harvard University has spearheaded the "The Health and Human Performance Index" (HaPI) to gain a better understanding of human productivity. To assess overall performance, the Index specifies a measurement of "Built Environment" influences in addition to more traditional measurements such as Well-being, Productivity, Engagement, and Culture. Relevant to the discussion on employee satisfaction, Built Environment elements defined by HaPI are:

"Quality of space (a type of workspace, thermal comfort, air quality) and access to healthy amenities or opportunities (adjustable desks, fitness centers, shower facilities, healthy food options, views to outdoors and the ability to work at home)."

These HaPI productivity measures have a strong correlation to major trends in the workplace, such as mobile workforce support, hot desking, occupant-based heating, lighting, and services. Well within the purview of today's facility manager, the right technology choice can help achieve the best results tailored to the organization. Going forward, truly smart technologies will provide facility managers with accurate real-time occupancy analytics to ensure the efficient management of the facilities, coupled with anonymous occupant data used to help ensure employee satisfaction.

---


[Click Banner To Learn More]
[Home Page] [The Automator] [About] [Subscribe ] [Contact Us]