---
Interview - "Creating A Safer, More Productive Workplace With Touchless Technology"

with Jay Hsueh and Ken Sinclair
---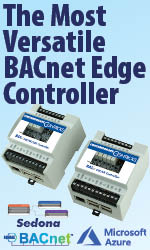 Sinclair How have you adapted to meet the needs of today's workplaces?
Jay Hsueh First and foremost, people need to feel safe when they return to their physical workplaces. Our aim has been to rethink how we introduce workplace technology that isn't just frictionless, but also touchless.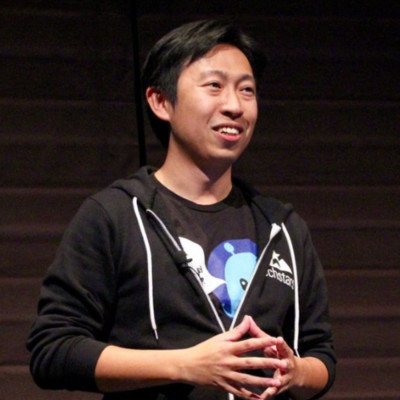 One way to do this is to reduce the dependence on shared devices and shift the environmental control to each person's personal device. This greatly reduces the chance that a virus can spread from touching traditional light switches and thermostats. Plus, it is a more intuitive process - employees are already familiar with using apps like Microsoft Teams and Slack on their devices so it's much easier to learn how to control the environment around them. By eliminating complexity, buildings are able to operate more efficiently and enhance employee productivity.
Sinclair As companies plan to bring their workforce together again in the office, building owners and operations managers are racing to prepare. How are you addressing deployment concerns and speeding up implementation?
Jay Hsueh As time is of the essence, modifying an existing solution to address office re-population needs is a lot quicker than building something from scratch. That's why we've developed an agnostic solution that integrates with the systems that a building already has in place.
We've also partnered with industry-leading building service providers, like ATS Automation Inc., Climatec, and Syserco, and are working with them to pre-install our software across their network of over 15,000 buildings nationwide. This means that companies will be able to create a touchless workplace almost instantly by simply activating Roby!
Sinclair What is the long-term value of investing in touchless building technology?
Jay Hsueh Looking to the long term, touchless offices make for healthier workplaces, not just physically but also mentally. A comfortable physical environment leads to increased productivity and higher morale - managing lighting, temperature, and air quality to be at their best results in happier occupants. As studies have shown, this ultimately increases a company's profitability.
Additionally, facility teams can glean a better understanding of space usage and occupant behavior to optimize building operations without hiring additional staff.
If we've learned anything from the recent world events, it's that businesses need to remain agile. Moving forward, what is going to become more imperative is how building owners utilize today's digital technologies to address tomorrow's challenges.
Sinclair What tips do you have for people who are looking to create a touchless office environment for the first time?
Jay Hsueh Just as the rapid migration to remote work forced us to re-examine how to interact virtually, now is the time to take a moment and rethink how we interact with the physical workplace and how it can be improved.
Think about who is using the solution – include your employees/building tenants and understand what's most important to them.
Don't overcomplicate things – while it's impossible to meet everyone's needs all at once, focus on solutions that are quick to adopt and provide holistic benefits to facility teams, businesses, and individuals.
Prepare for the present but plan for the future – pick solutions that satisfy your building's short-term needs without sacrificing long-term goals.
Author Bio:
Jay Hsueh is the founder and CEO of Roby. He started Roby in 2016 with the mission to create an engaged, productive, and happy workplace by making operations efficient, simple, and personalized. Born in Taiwan, Jay was educated in the US and holds an MSEE from the University of Southern California.
For more information about Roby, you can visit their website at www.tellroby.com or contact Jay directly at jay@tellroby.com.
Press Release:
Roby Announces Partnerships with Leading Building Service Providers
SEATTLE, WA -- Roby, the innovative suite of workplace management tools, has announced partnerships with industry-leading building service providers ATS Automation Inc., Climatec, and Syserco. The partnerships were struck to leverage Roby's enterprise software to support a safe return to the workplace for employees during the pandemic across their network of over 15,000 buildings in all major cities.
"We believe this partnership lays the foundation for more flexible and future-proof workplaces," says Jay Hsueh, CEO & Found of Roby. "The pandemic has accelerated the need for new tools. We can empower leaders with the right information and support to provide a safe and efficient workplace experience for their employees."
Enabled buildings will now have access to Roby's suite of workplace management software, including:
- Automated building environment controls, like tenant adjustable temp setpoints and lighting adjustments made from their smartphones or laptops
- Touchless guest registration and check-in
- Smart ticketing for facilities and support teams
- Contactless room/space booking
"Together with Roby, we're paving the way to safely re-introduce employees to their workplaces, while supporting our long-term vision to make buildings smarter and more efficient." says Josh Cales, President at ATS.
This partnership comes at a critical time as companies create plans to safely repopulate their office spaces. Roby's software reduces the burden on support teams by providing companies with one, flexible, easy-to-use, cost-effective platform that integrates with their existing building systems.
About Roby
Roby is transforming modern workplaces with products that automate facility services and engage employees in their office environment. Their occupant-facing apps and IoT integration platform combine location, usage, and smart building data with a wide range of self-service controls to enable companies to safely return to work and streamline their operations. Headquartered in Seattle, WA, Roby's innovative platform and software solutions have saved 11K hours for its 74K users.
About ATS
ATS, established in 1986, specializes in custom engineered and installed Smart Building Automation Systems for buildings' mechanical and electrical systems, allowing owners to provide enhanced occupant experiences, reduce energy consumption and maximize the effectiveness of facilities management personnel. ATS can serve you from our offices located in Washington, Idaho, Montana, Colorado, Wyoming and Alaska. Contact your local ATS representative to find out how you can start running your building more efficiently and economically. Visit www.atsinc.org to find the location near you.
---


[Click Banner To Learn More]
[Home Page] [The Automator] [About] [Subscribe ] [Contact Us]