One of the major changes is that we are no longer a specialized industry that is applied as a preconceived part of a building. We are now the innovators that extend the reach and interaction of our client's information enterprise.

Published February 2002

Ken Sinclair
AutomatedBuildings.com
---
The way we market our large Building Automation Industry is rapidly changing. As if the technology explosion occurring in our industry was not enough, now all the marketing rules of the past are changing. Old relationships, methodologies and even some of the mythologies are giving way to new and creative approaches to marketing our wares. One of the major changes is that we are no longer a specialized industry that is applied as a preconceived part of a building. We are now the innovators that extend the reach and interaction of our client's information enterprise. In carrying out this task effectively we must interface with our client's enterprise gurus, while sorting through our own technology evolution cloud to determine what is real and what is not. Once we understand our mutual capabilities we must roll this into a financially justifiable package that will provide "off balance sheet financing" to reduce or eliminate our client's real costs. Do not interpret that creative financing means reducing our market share, quite the opposite. Getting involved in our client's financial plan will allow us to innovate and help put the cost, savings and paybacks where they should be.
When today's low bank interest rates are coupled with innovative financing off the balance sheet, it allows us to successfully tackle the marketing barrier of the first capital cost only scenario versus the payback based ongoing operating cost scenario.










In an article on our AutomatedBuilding.com web site entitled Automation System Financing a new trend? by "Jack" Mc Gowan, Jack states;
"This economic climate calls for some new and creative approaches to selling systems. Fortunately, the banking industry is very interested in financing projects. This means that contractors may also have to overcome some old and familiar objections from customers who say they simply don't have the money. This means the only way to sell some projects will be to offer a finance option. Clearly this is not new, but all indications are that automation financing is about to become much more popular again. As stated in previous articles Negotiated sales will also be necessary and it could change the approach contractors take in establishing relationships with the customer, but for now the focus is on financing."
In addition Jack states; "Many banks are willing to work with a control contractor to go through a qualification process that simplifies financing too. If a company becomes established with a bank, it offers a real alternative for the customer who simply cannot or will not spend the money. Further, by borrowing a concept from Performance Contracting it is possible to quantify savings and justify a project without necessarily providing a guarantee. The other exciting alternative is to offer off balance sheet financing."
Jack sums up with; "Taking proactive steps to address facility needs now, and financing projects with dollars that can come from savings will be an attractive story for many customers, especially if it does show up on the balance sheet! "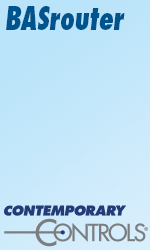 This is good advice and the complete article is worth a read to determine how we can Make Our Own Markets.
In another article on our web site What got you to where you are won'tů.! by Darrell Matocha and J. Rand Arnold, of Controlshop.com states;
"It is the integrator that is tasked with innovative thinking. The Sales Manager who finds ways to control systems without using 100% his product, the engineer who finds new control solutions, the programmer who challenges "traditional" theory to create more efficient control algorithms, these are the forces that push a company to the front of the line. These innovators make reputations instead of just reading about them."
"Without a doubt, integrating non-traditional control and monitoring products will be paramount in the coming years."
They finish the article with; "If you aren't looking for new ways to satisfy your customers, increase marketing opportunities and differentiate yourself in your industry, you will fall prey to your competitors that do."
The bit suppliers of the industry must also change and learn to make their own markets. Their acceptance of evolving protocols and standards is cardinal. Their markets are now a global affair and creating sensing, actuation, networking, and installation products that adhere to international standards is the way they will create their own new markets.
Consultants too must re-invent themselves and make their own markets. This sometimes will mean partnering with the automation contractor to provide innovative solutions. Performance based design build solutions which are creatively financed will lead them to increased project satisfaction, improved client relations, and greater profits.
Are you Making Your Own Market?
---


[Click Banner To Learn More]
[Home Page] [The Automator] [About] [Subscribe ] [Contact Us]