---

A solution capable of analyzing the multiple sources of data required to run an entire facility, as well as a system capable of providing collaboration between visualization, alarm management, scheduling, reporting and analysis functions.

Tim Donaldson
Director of Marketing
ICONICS
In today's Building Automation Systems there is a need to integrate different building automations systems into a unified operational view allowing all systems to be managed by one view. This integration enables facility managers to intelligently reduce cost, increase security, improve alarm response time and achieve better energy efficiency.















Facility Managers today require the capability to integrate their existing building automation systems into a single common operational view that provides the intelligence necessary to make critical control decisions that have major impact on both managing energy costs as well as monitoring and controlling security. For Facility Managers to be most effective, they must have a solution capable of analyzing the multiple sources of data required to run an entire facility, as well as a system capable of providing collaboration between visualization, alarm management, scheduling, reporting and analysis functions.
When examining the different building automation systems in today's office building and campus we find systems for lighting, elevator, boiler, chiller, fire, generator, access control, and HVAC control systems all communicating over different networks and using different protocols (BACnet, Modbus, JCI N1, SNMP, LonWorks and OPC). Getting these systems connected is a must to improve operations and becoming more energy efficient s well as becoming "green" and reducing overall carbon footprint through optimizations made to energy consumption. The integrated solution can also assist companies in meeting LEED (Leadership in Energy and Environmental Design) standards for the operation of green buildings.
When looking for an integrated platform some key elements are:
Web-enabled interface
The ability to view and manage building operations using a web browser on thin clients and mobile device is a must for today's facility manager and is a platform that can scale easy as your operations grow and the need to share the data among people grows. When looking at applications that can publish to the Web it's important to know how they publish the pages. Is it a separate application that you need to build the displays or is the web publishing as simple as a drag and drop.
Open Data Communication
One of the key elements behind an integrated building automation solution is the ability to provide open data communication. In today's buildings there are several protocols such as BACnet, Modbus, JCI N1, SNMP, LonWorks and OPC all talking to different systems and devices. The integrated building solution takes control of all these different protocols eliminating multiple operator and management consoles and allows open communication to all building devices, controllers and sensors.

Reporting, both Standard and Customized
Being able to quickly configure, run and distribute accurate reports on the data collected is just as important as collecting the data. Reports such as energy consumption from all building automation systems would help analyze where possible energy savings can be achieved. Very important reporting criteria when looking at an integrated solution is the ability to create out-of-the-box reports. These reports templates can be easily modified to fit your building or campus and often are built around the LEED certification process.
Configuration Environment
When laying out the graphical interface for the integrated building automation system it is best to use pre-built symbols. This will save time and development cost as well as provide the operators of the system with a consistent look and feel. It is also important to pay attention to the colors selection with building alarm summary and trending views. You want to make sure items can be quickly identified for instant acknowledgement.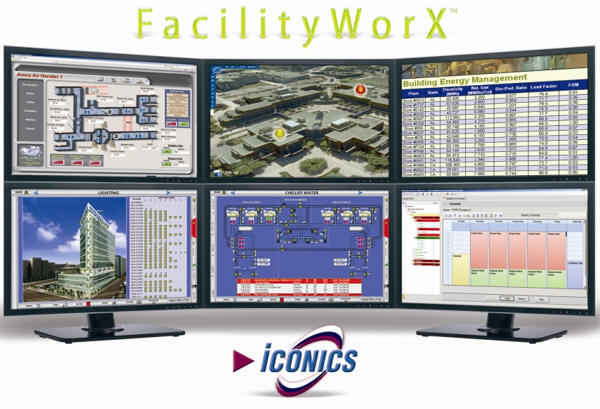 Operations and Management Views
There are two common views used by an integrated building automation system for scheduling events, and navigation. The first is a tree navigational view where the data is in a structured tree allowing quick access. The second view is more of a overall visualization view that shows actual sensors, chillers, boilers, etc.. and there current state. The visualization view is a great way to train maintenance personal, while the tree navigational view is ideal for the seasoned operator looking to quickly access the data.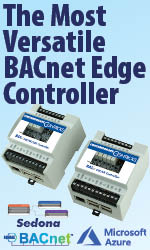 Integrated Building Control System's role within Sustainability
Building automation systems play a significant role in sustainability, but information required to effectively manage green building is scattered among multiple control systems. An integrated building automation system can act as the sustainability platform making a building more efficient in the. Use cases are..
Reduce overall carbon footprint

Visualize and manage energy usage in real time

Optimize and schedule climate and lighting

Assist in meeting LEED certification
ICONICS FacilityWorX software solution is a solution that provides this integration. For more information please visit www.iconics.com/facilities
---
About the Author
Tim Donaldson is the director of Marketing for ICONICS a leading provider of award – winning visualization and building automation software solutions. With over 20 years experience, ICONICS has installed 250,000 applications in multiple industries, with 40,000 building control applications worldwide.
---


[Click Banner To Learn More]
[Home Page] [The Automator] [About] [Subscribe ] [Contact Us]