---
Reliable dimmable fixtures allow buildings to utilize green lighting strategies such as daylight harvesting, motion sensors, occupancy sensors, vacancy sensors, time delay switches and other lighting systems which adjust light levels according to certain prerequisites.


Garth Kullman,
Director of Product Development
PureSpectrum, Inc
As the global emphasis on energy conservation continues to escalate with new legislation, revised building codes and the impending extinction of inefficient lighting products, the lighting industry is being redefined. New technologies and products are emerging that must satisfy both more stringent efficiency mandates and consumer performance demands. Dimming and lighting control systems that depend on reliable dimming capability are mentioned more and more frequently as a gateway to both increased energy efficiency for existing commercial structures and new construction.















Dimmable lighting in commercial structures offers multiple advantages and access to enormous energy savings through lighting control systems. Reliable dimmable fixtures allow buildings to utilize green lighting strategies such as daylight harvesting, motion sensors, occupancy sensors, vacancy sensors, time delay switches and other lighting systems which adjust light levels according to certain prerequisites. Lighting control systems are ideal for offices, hallways, bathrooms, conference rooms, storage facilities, classrooms, stairwells, warehouse aisles, retail store aisles and any other areas which experience variable demand for lighting or exposure to daylight.
Because energy usage and costs are reduced during dimming, building can substantially reduce power consumption through lighting control systems. Recent studies have shown that the use of green lighting strategies such as daylight harvesting can result in a reduction of as much as 22 percent in operational costs for lighting, air conditioning and heating.
Despite obvious benefits such as reduced operating costs and green certification credits which can lead to tax incentives, the problem for building owners and facility managers has been identifying a cost effective way to take advantage of the benefits of dimming and green lighting strategies such as daylight harvesting, occupancy sensing or ambient light sensing. While there have been many systems and dimmable ballasts designed to enable dimming, most of these alternatives are cost prohibitive and can require buildings to be rewired. PureSpectrum is striving to provide cost effective solutions to the challenges that are facing commercial structures trying by reducing their carbon footprints through the implementation of energy efficient lighting.

Lighting is one of the largest consumers of energy for commercial and industrial structures, accounting for approximately 30 percent of energy usage. As building codes and governmental legislation have raised the bar on energy efficiency, buildings are being tasked with identifying the fastest, most cost effective path to reduce energy consumption. As the T12 linear fluorescent fixtures are phased out and eventually retired, facility managers and new construction project managers will be looking for cost effective electronic ballasts which will provide optimum performance for the T8 linear fluorescent fixtures that will become the standard for commercial lighting. We have introduced a 3-phase step dimming ballast that provides a dual solution – a cost-effective electronic ballast that is a gateway to additional energy conservation.

This step dimming ballast is a multi-voltage, program start ballast that offers three light levels and provides maximum lamp longevity. It requires no special wiring or specific lighting control devices to function, and the ballast can be installed to function with one or two wall switches.

The step dimming lighting strategy is ideal for a mid-rise or high-rise structure where lights are required virtually every hour of every day but can also be employed in stairwells, hallways or stairwell within any structures. Fixtures fitted with step dimming ballasts can be wired to respond to conditions (occupancy, ambient light availability, etc) and because the step dimming ballasts are programmed start there is no degradation of the lamp life through the implementation of dimming.

When dimming is engaged, energy savings are in proportion to dimming level – at 10% of perceived light output an energy savings of 77% is realized and at 40% of perceived light output an energy savings of 50% is realized. When a green lighting system such as occupancy sensing or ambient light sensing is utilized, the light level would vary depending on motion or availability of daylight. The step dimming ballast offers an effective, cost conscious entry into the increased energy efficiency available through green lighting strategies.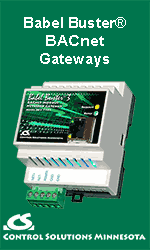 Dimming has been identified by most agencies that set building codes and standards as a critical component to any structural strategy for energy conservation. A recent white paper published in February for the Lighting Controls Association indicates that building code revisions being implemented in 2010 specifically highlight dimming as a preferred gateway to achieve increased energy efficiency. The white paper summarizes revisions to standards released earlier this year by the American Society of Heating, Refrigerating and Air Conditioning Engineers (ASHRAE) and the International Code Council which publishes the International Energy Conservation Code.

Within these guidelines, dimming and lighting control systems that depend on dimming are specifically referenced for multiple usages, including hotels, commercial storage facilities, libraries and other buildings which experience variable occupancy or access to daylight. The ASHRAE and ICC codes as well as state building codes throughout the United States clearly indicate that dimmable lighting and lighting controls are going to be a necessary part of any retrofit or new construction strategy that seeks to gain approval as a certified green structure. The white paper proposes that while green building codes are currently the basis for specialty projects, the increased energy efficiency standards will soon become the norm for building and energy codes.

PureSpectrum's currently available dimmable ballast, dimmable T8 fixtures and soon to be launched continuous dimming ballast and fixtures represent cost-effective choices that will provide immediate access to energy savings as a stand-alone product and will offer access to flexible lighting control options. The step dimming ballast can be installed in new linear fluorescent fixtures or retrofitted for existing fixtures. Without changing the lighting concept or design, a room, a floor or an entire building can save energy through the use of manual lighting controls, illumination planning and other green lighting strategies.

Dimming and the use of lighting control strategies is the next step in the evolution of green lighting as buildings are forced to find ways to cut energy usage to preserve natural resources. The advantages of dimming are too great to ignore, and as companies like PureSpectrum make the benefits of dimming more affordable, more buildings will either retrofit their lighting systems to become dimmable or replace existing lighting with dimmable lighting. Our goal is to make dimmable ballasts and fixtures as affordable as standard electronic ballasts and fixtures to help more building owners recoup the rewards of green lighting and accelerate the greening of America's buildings.
---
About the Author
Garth Kullman is PureSpectrum's Director of Product Development and has played an integral role in efforts to introduce consumer friendly, affordable energy efficient lighting solutions. As director of product development, Mr. Kullman works closely with PureSpectrum's engineers, manufacturing partners and sales team to coordinate the delivery of the company's products to the marketplace. He spearheaded the market research which led to the company's market-driven approach to product development and managed the initial testing and design process for the company's ballast technology. Mr. Kullman has applied his background in sales, marketing and management to facilitating the development of PureSpectrum's residential and commercial product lines.
---

[Click Banner To Learn More]
[Home Page] [The Automator] [About] [Subscribe ] [Contact Us]