---
A New Data Superhighway Out of Thin Air

Wi-Fi at Gigabyte speeds Changes the Game in Wireless Infrastructure as Networking Enters an Accelerated Innovation Phase.



Therese Sullivan,
Principal,
www.buildingcontext.me

Contributing Editor

In my last post, I explored why mobile network operators were getting into M2M services for connected buildings, coming away with the simple answer 'to reap new revenues from existing network assets.' Might the business dynamics here also apply to enterprise-owned Wi-Fi networks? If you were a healthcare facility, a school campus, a military base, a shopping mall, a sports facility, an office park, or any other Wi-Fi network owner, wouldn't you want to add M2M for connected building services too? Especially, if there were capacity to spare after your upgrade to 802.11ac. Expected to offer a 10X speed improvement over existing Wi-Fi by opening the 5 Ghz band, this just-ratified standard could up-end conventional wisdom about the use of Wi-Fi in building automation applications.

Gigabyte Wi-Fi has arrived just in time to handle the projected onslaught of more and more Wi-Fi-enabled smart devices, as smart phones and tablets continue to proliferate. The standard is said to support speeds and capacity competitive with wired connections and to offer features that improve coverage, reliability, security and the handling of multiple simultaneous transmissions. Until now, the threat of congestion effects - data drops, latencies, disconnections and compromised battery life due to waiting in standby mode - has kept 802.11 Wi-Fi out of contention for building automation applications like lighting and thermostat control. Developers have opted for Bluetooth, ZigBee, Bluetooth-LE and vendor-specific protocols in the interest of response time and reliability. But, these are all still in the 2.4 GHz ISM band, which has just three available channels. With up to 24 channels available, 802.11ac would immediately mitigate the congestion threat and all associated problems - completely changing the game.

System-on-a-chip (SOC) vendor Redpine Signals is a type of crystal ball into M2M connectivity in the Gigabyte Wi-Fi age. With the apt tagline 'Driving Wireless Convergence,' Redpine offers an M2M Combo 802.11 SOC designed to be the foundation of a gateway device that can, for example, "communicate with a medical sensor with single-mode Bluetooth 4.0 connectivity, and a smartphone with Bluetooth 4.0/Wi-Fi or HVAC device with ZigBee connectivity." To manage the transition from legacy to new gigabyte Wi-Fi environments, networks will need to maintain M2M connections on such a mix of interfaces.

The patent office offers another window into this near future when gigabyte Wi-Fi is widely deployed, running on commercial access points and arrays from WLAN vendors like Xirrus. At this point, application-specific access points from familiar lighting control and HVAC vendors will be superfluous. Vendors like Lutron read these tea leaves a few years ago. In 2012, Lutron filed patents for IP-addressable dimmers and other load control devices — technology and programming methods that would eliminate the need for its own hubs and CPUs. As CEPro reports, the proposed technology would provide native device-to-device control. In other words, point your phone at a light and it dims or brightens; snap a picture of a barcode on a load control device and it gets enrolled in a control routine. And all this M2M traffic goes over the enterprise-owned WiFi, easing centralized management of all concurrent Apps and contributing energy cost savings that can be factored into 802.11ac Wi-Fi network ROI.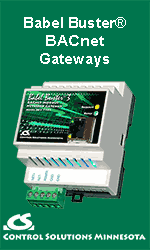 Wi-Fi networking is in an accelerated innovation phase. Some WLAN vendors are working to eliminate inside-versus-outside WiFi performance differences. Aruba just made claim to introducing the first outdoor 802.11ac access point series. Meanwhile, Ruckus, announced new indoor GPS-like WiFi location services. Aruba engineer, Husnain Bajwa summed up the situation like this: "802.11ac is reclaiming the power position of Wi-Fi over LTE [carrier networks] with a higher sustained throughput per client."

Redpine's VP, N.Venkatesh, brings the point home for M2M: "Machine to machine (M2M) communication is rarely just a direct link between two machines. It usually involves a network of varying complexity comprising machines, sensors, equipment, controllers, storage devices and servers. The inclusion of all of these in the network is what enables increased levels of automation, operational efficiency and new process flows in all the diverse application areas of M2M. Wi-Fi standards such as 802.11n and 802.11ac are paving the way for the full potential of M2M communication."

The market forces of tech innovation and market disruption in Wi-Fi are whirling fast. It is an exciting time to be a building automation system App developer. The competitive landscape may never be so level as it is right now, at the dawn of the Gigabyte Wi-Fi age, when all the leading WLAN vendors want you in their ecosystem and SOC vendors like Redpine are waiting to help realize your system solution concepts. But, if you are now thinking that 802.11 Wi-Fi will dominate wireless infrastructure unchallenged forever, think again. Research breakthroughs are also happening in Li-Fi, a networking technology that transmits data using the spectrum of visible light, achieving speeds of up to 10Gbits per second.


---


[Click Banner To Learn More]
[Home Page] [The Automator] [About] [Subscribe ] [Contact Us]