---
EMAIL INTERVIEW – Jaie Demaagd and Ken Sinclair
Jaie Demaagd has been working with DALI for seven years. In Australia he runs a DALI products, training and support website and nationally assists system installers with their DALI projects. Jaie is also the lead designer for both the DALILite iPhone app and the DALICloud web service. You can follow Jaie's at his blog http://www.dali.net.au/DW or on Youtube http://www.youtube.com/user/MsJaied


---

DALI Lighting App

One of our main goals was to design an app that is as easy to pick up and use as a light switch.


Sinclair: What is the DALI lighting app and what project is it in?

Demaagd: The DALI lighting app is a new app designed for everyday users to control DALI lights. The app is called DALILite, it has just been submitted to iTunes and we are actively finishing the Android version. The DALI app is only newly released so there are not many sites yet. But it has been recently specified in the Australian National Library, a new 2000 bed hospital and has been approved for installation at the University of Wollongong in Australia. We have sites running in Australia, New Zealand and in Europe we have a site in Austria with new sites ready to go ahead in Sweden, Germany and the UK.

Sinclair: How is it different to other control apps?

Demaagd: One of our main goals was to design an app that is as easy to pick up and use as a light switch. We tested the app on non technical people; grandparents, housewives and children. All have been able to control lights within seconds without getting confused.

The DALI protocol does so much, that it was a real challenge to keep it simple. We have even gone the extra distance to include a user tutorial, which we hope system programmers will like because it reduces the amount of training and after sales support calls they might get when a user forgets how to do something.

Another goal that we wanted to achieve was to make the app easy to set up for system installers. So we take advantage of the fact that DALI is two way and have made all lights auto detectable, using this feature we are able to let the app map the entire installation itself. We believe that installers will find the app the quickest and easiest DALI setup experience that they have ever had. In fact it's so easy that we included a tutorial that the installer can show a user who knows nothing about DALI, and they can leave it to the user to setup the app themselves.

Two more key differences are that we have one of the first DALI Device Type 8 apps, and we utilise the DALICloud.

Sinclair: What does "device type 8 support" mean?

Demaagd: Device Type 8 is the new amendment to the DALI standards that allows for lights to change color.

For example the color of light that makes meat look good in a butcher shop may not be the same color that customers feel comfortable under while drinking a latte from the coffee shop. With LED technology you require a different fitting for each application, but with a DALI Tunable White Device Type 8 light you can have the on fitting that can be programmed for any application. The same model of led light fitting that lights up a plain office with 5000K white, can be tuned to a dull shade of deep blue for a night club.

Some hospitals are picking up on this already, lighting designers are writing specifications to refit their hospital wards with color changing lights that reflect the color of the atmosphere outside. As the sun gets closer to the horizon the sky warms, when the sun is higher the sky is bluer. The concept is that by imitating this effect inside, it will improve the mood of patients who are trapped inside without windows.

Device type 8 is also being picked up by art galleries as it allows them to change the color of monthly exhibits. And I also think that it maybe attractive to shop retailers in the future as it allows them to use their plain white lights to redecorate their store for the mood of seasonal events, such as Christmas or Valentines day, quite easily.

This becomes even more powerful when you mix in the DALICloud and realise that a multi-national company can schedule, change or synchronise the color of their corporate sites internationally, from one common web portal.

Sinclair: What is the DALIcloud and how does it work with the mobile app?

Demaagd: The DALICloud is a next generation subscription web service for DALI lighting systems. The cloud takes care of remote logging, monitoring alerts, fault status and power monitoring, this information is available remotely and even supports 3D. The cloud reduces upfront installation costs, reduces ongoing maintenance costs, and improves access to information and reporting.

The first great thing about the cloud is that while it has features of its own, and the mobile platform has features of its own, when we combine them we get a sum that is greater than the parts. For example with the cloud we can monitor the site remotely, without having to have dedicated software or a computer. Because the app is two way you can look at an area and the app will ask the lights if they are on, even if you are not in the room. Now combine the cloud and a mobile device, and you can be on the road and the app knows you are not connected locally, so it connects to the DALI cloud over the internet and can still show you live status and fault information.

Another problem the cloud solves is documentation, which some installers are guilty of not being thorough with. If the user has an iPhone to control the system the setup would take a long time as each phone has to be configured. Suddenly its easier and quicker for the system installer to document the site immediately than not to as system integrators can log onto the cloud and document the names of all of the areas and every app will automatically download this information and display each DALI address and group with the correct names. Then when the name of an area is renamed on the cloud, all of the connected apps will automatically update.

Another example is emergency lighting, because DALI can handle emergency fittings, with the DALICloud you can now remotely schedule emergency tests and see the results through the cloud before you go to the site.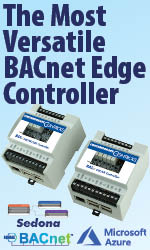 Sinclair: Can you use the app for DALI emergency testing or DALI programming?

Demaagd: You can monitor an emergency light to see its battery level deplete over time, and you can also see if the light failed its last test. Some of our early builds of the app had full emergency light testing. However our goal with the app was to make it a simple app for building staff or home owners, so we have decided to keep it simple and took those more complicated features out.
We will release a separate app dedicated to emergency light testing. We also are building an app for DALI programming. We will be opening up the beta testing for that app next week, if anybody would like to participate they can email
sales@dali.net.au
.
Sinclair: How can our readers try the App?

Demaagd: The DALI app was just submitted to the iTunes Store as DALILite.
You can download and try the app for free once it is approved. Of course to actually interact with the lights you need our DALI four line gateway.
The gateway is plug and play, there is no required programming for the gateway, however you still need to address and group the DALI Line. For larger sites they can be networked together, and with the DALICloud you can manage one or multiple sites as one.
For the first DALI line the app is free to use, a DALI line is a connection of up to 64 lights. We are currently looking for international distribution partners for the gateway, please email
sales@dali.net.au
if you are interested.
---


[Click Banner To Learn More]
[Home Page] [The Automator] [About] [Subscribe ] [Contact Us]