---
EMAIL INTERVIEW – John Sublett, Jenny Graves and Ken Sinclair
John Sublett, Chief Technology Officer, Tridium
Jenny Graves, Vice President, Marketing Communications, Tridium
John Sublett is a co-founder of Tridium, joining the team in 1996. He was one of the lead architects for the Niagara Framework and holds multiple patents related to the core concepts of NiagaraAX. John is the Chief Technology Officer at Tridium.

Jenny Graves is Tridium's Vice President of Marketing Communications. She joined the team in early 2013 and leads Tridium's brand development, public relations and communication strategy.

---
2014 Niagara Summit
We have a great mix of Niagara Community members, end-users, Tridium leadership, and technology thought leaders lined-up.
Sinclair: How is planning coming along for the 2014 Niagara Summit?

Graves: Planning for the Summit is coming along very nicely. Registrations are outpacing previous years by quite a bit. In fact, we've increased our room block with the Cosmopolitan Hotel because it was filling up so quickly. I would encourage folks to register soon if they haven't done so already just to make sure they can get accommodations at the Cosmopolitan.
Planning for sponsorships and the Summit expo is also going very well. We are excited about the addition of the Premier level to our sponsorship lineup this year. This sponsorship sold out within the first day of our making it available. We are honored to have the support of
Distech Controls
,
EasyIO
,
Pacific Controls
, and
Sysmik
and we're excited to have them join us as Premier Sponsors for this year's event. The tradeshow and all of the event's sponsors truly represent what the Summit is all about…a coming together of the Niagara Community's best to drive innovation and growth.
The keynotes and breakout sessions are coming together quite nicely, as well. Our goal for the event this year is to inspire attendees by focusing on the unlimited possibilities the Niagara platform affords. All of the content we're creating is focused on bringing real-world examples of Niagara being used to innovate and drive growth. Each track has numerous sessions with case study presentations, panels for sharing of best practices, and educational content focused on optimizing the Niagara platform.
Sinclair: What can you tell us about the educational tracks and breakout sessions?
Graves: As in years past, we have our traditional Developer, Applications, and Business Tracks at this year's event. We have a great mix of Niagara Community members, end-users, Tridium leadership, and technology thought leaders lined-up to present. Detailed information about each of the planned break-out sessions can be found on the Summit website.

In addition, we have a new track this year focused on technology trends that are changing the world. The Technology Trends track will provide a deep look into the most relevant trends in the technology world today. Leading industry experts will focus on Big Data, M2M, Mobility, and the Internet of Things (IOT), among others. Some of the speakers and topics in this track include:
Carrie MacGillivray from IDC will speak on the top 10 technology predictions
Jim Young from Realcomm will lead a panel discussion focused on the top technology trends within Intelligent Buildings
Anthony Townsend, author and leader from the Institute for the Future, will discuss Smart Cities

Finally, we are extremely excited about the keynote sessions for the Summit. We have lined up thought leaders and experts who bring a focused perspective on technology and the world we live in today. We will be announcing these speakers in mid-March.
We are very excited about all of the content we will be providing at the Summit this year. More detailed information, including all of the topic and session overviews, can be found on the
Niagara Summit
website.
Sinclair: How do these trends affect the Niagara Community?
Sublett: The common factor across all applications in Intelligent Buildings specifically, and the broader Internet of Things in general is the need to connect devices, get data from them, and extract actionable information from the data. This overall problem space is shaping up to be a land of opportunity for all of us.
The natural consequence of these opportunities is that many major technology companies that have not traditionally been interested in our domain are now making significant investments and bringing fresh thought and new technology to our space.
We have found that we have a lot to learn from each other. It is that collaborative spirit that is driving the Technology Trends track. We are challenging our own thinking in how we can enable the best possible solutions to device-based applications. The Niagara Summit is always an impressive collection of industry thinkers, and bringing fresh and/or different perspectives into the event can only make it better.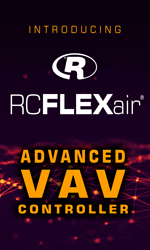 Sinclair: What can the Community expect to learn about Niagara 4 at the Summit?
Sublett: At the Niagara Summit this year, we will be providing the community with an update on where we are with Niagara 4.0. We'll be taking a different approach for the demo than in years past. Rather than doing a demo during the general session, we want to create a much more engaging environment for the demo this year.
We will be demoing Niagara 4.0 in a breakout session this year, still in a large venue so we have plenty of room. We will have a live demo of Niagara 4.0 including the key elements that we outlined at the previous Niagara Summit. Highlights include the new user interface technology, the semantic data model, many workflow optimizations, and a new approach for building Niagara 4-based systems. Our focus has been on making it easier to get data into Niagara and easier to get valuable information out of Niagara. We are excited to demonstrate the details and engage the community to help drive it forward.
This will be a deeper dive than demos of the past in an environment where attendees can ask questions and brave souls can even provide us feedback on the spot.

---

[Click Banner To Learn More]
[Home Page] [The Automator] [About] [Subscribe ] [Contact Us]