---


EMAIL INTERVIEW – Sameer Pradhan, Ken Smyers & Ken Sinclair
Sameer Pradhan, Managing Director Ken Smyers, Marketing Manager
Net Zero Chase LLC (Parent Company)

Automation Design Exchange

ADE offers a variety of solutions to provide the necessary horsepower and manpower to help meet these market demands.

Sinclair: Automation Design Exchange (ADE) is relatively new to the North American Market. Tell us about your business.

Pradhan and Smyers: Automation Design Exchange has been providing engineering services to the Middle East, Africa, Indian sub-continent and South East Asia markets for many years. In 2019, ADE expanded its services to the North American markets as well.

Sinclair: What services does ADE provide?

Pradhan and Smyers: During our 20 plus years of global experience, we have become highly familiar with the HVAC Industry and the majority of Building Automation Systems, we've performed integrations of every sort, and have in-depth proficiency in all of the major industry protocols. That is why we are able to provide high-level engineering services and support to all aspects of Building Automation. Whether it's writing the sequences of operation, custom programming, graphics, ladder and wiring diagrams, general technical support, and more, ADE has the requisite domain expertise to provide that custom support. In some cases, when warranted, we can provide on-site support. (https://www.autodesignx.com/)

Sinclair: Why do you find the North American Market so attractive?

Pradhan and Smyers: Recent studies show that over 90% of the buildings in North America do not have monitoring and management capabilities, or anything beyond thermostatic control. There will be relentless pressure for building owners and building operators to address their energy efficiencies and the optimal performance and operations of their facilities. Building occupants are demanding, thus driving, a better user experience and they are aware that the scalable technology is available. This is a huge and underserved market, yet inversely, the available resources, technicians, and support to service this vast market are becoming more scarce. ADE offers a variety of solutions to provide the necessary horsepower and manpower to help meet these market demands.

Sinclair: Who are your typical customers?

Pradhan and Smyers: Our largest set of customers are those Distributors and Contractors that are already fluent with the services we provide. Most of them are already proven in the BAS industry and have highly successful businesses with their own staff that is capable of supporting one or more of the Niagara-based building automation systems. They have an existing customer base and they know the market and their own limits. Many are under constant pressure to grow their businesses and need short-term support to fill in the gaps to their operations and customer obligations.

The reality is that in many cases, the distributor's in-house staff and their contractor customers' staff are all maxed out -- they both can barely support the business and service commitments they already have, let alone take advantage of additional business surges as they occur. In this fluctuating economy, if they try to hire their way to a solution, they risk the possibility of long-term overhead issues.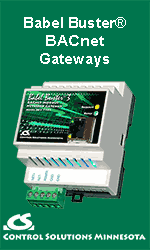 This customer set especially, needs a reliable and flexible solution, and, ADE offers them exactly that -- a pay as you need it service. ADE offers a suite of services that we are able to customize to meet almost any requirement.

We also work with OEMs to provide application support and mechanical and service contractors that need a higher level of support than they are able to get locally.

Sinclair: Essentially, you're providing a Center of Excellence support concept, which is not exactly new. Many of the global vendors have had their own Centers of Excellence for many years.

Pradhan and Smyers: Yes, ADE is similar in many ways, but those global vendors only provided these engineer-centric resources to their own branches and channel partners. ADE supports all brands. (https://www.autodesignx.com/)

Sinclair: Well, good luck and hope to hear more from ADE soon.


Sameer Pradhan, Ken Smyers
Managing Director Marketing Manager
Net Zero Chase LLC (Parent Company)
1726 Johnson Dr, #212
Buffalo Grove, IL 60089
Tel: (224) 253 3494
Email: info@autodesignx.com


---


[Click Banner To Learn More]
[Home Page] [The Automator] [About] [Subscribe ] [Contact Us]