---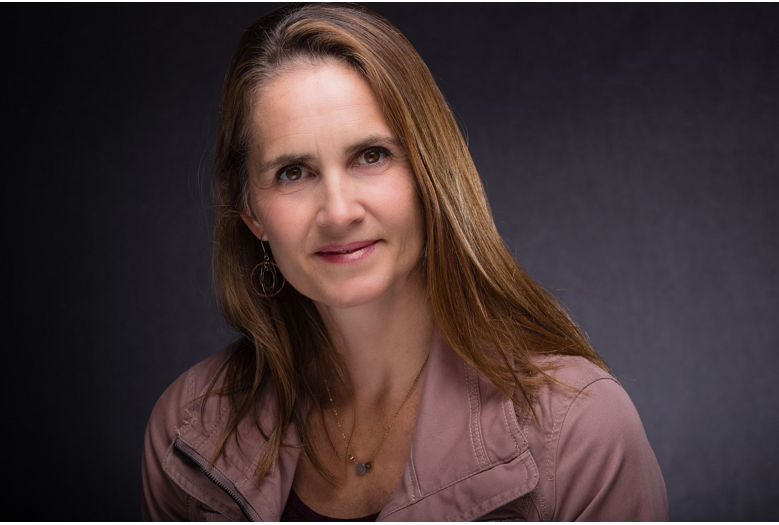 Sabine Lam
Workplace Technology and Data Lead (Google)
Sabine Lam leads the Digital Building Platform and Governance global program and is responsible for ensuring compliance to security requirements, transformation through IT/OT convergence, and enabling workspace adaptability and sustainability goals through the digitalization of the global real estate portfolio.

Her responsibilities include collaborating with internal stakeholders and industry leaders to encourage and enable industry transformation.




I find it difficult to talk about gender diversity in the workplace because I worry about generalization when in fact my experience and opinion are the result of a complex combination of background, generational norms, mentorship and luck. Everyone has a unique story, and here is mine, along with some personal observations.
My fIrst major career decision was post high school education. At the time I loved sports (still do) and figured that being a high school coach or physical therapist was my path. It was something concrete and aligned with what I knew and liked. I also happened to be decent in math and science, which led my parents to ask me to consider Engineering. I didn't have to look very far to realize that with 1 extra year of education (5yrs for Engineering vs. 4yrs for PT in France) my job opportunities, potential for mobility, and salary were much greater with an engineering degree. Call me practical, but somehow I remember that as a straightforward decision with a higher ROI.
- Observation #1: Prioritizing practicality over passion and choosing a technical path opened many doors throughout my career. It turned out to be one of the best decisions I made.
The female to male ratio in college was about 1:10. I remember the strong bond among our small group of women. There was some teasing from the opposite sex, but there was also solid support and encouragement. Overall, the skewed ratio didn't affect me. If anything, I felt special and proud to show that I could do just as well or better.
- Observation #2: Being a minority in a respectful environment can be an advantage and may be cherished rather than resented
When it came time to look for a job, I evaluated my options and decided that I needed to check employment options outside of Paris where I grew up. At the time the economy was less than glorious and college grad opportunities in France were limited. After a 6 month student exchange at the University of Bristol in the UK and an internship at a US semiconductor company called Xilinx, I chose silicon valley.
- Observation #3: Opportunities resulting from some level of mobility is worth exploring
My initial years in Silicon Valley are now a blur. I recall the challenges of ramping up with my English while being a frontline technical support person and being asked if I was Russian or Indian. I cherished the mentorship I received along the way from men and women of all backgrounds as I was given advice around investments, savings, best places to live, career choices and life skills.
12 fun years, evolving from Tech support, DSP apps engineer, technical marketing manager, all the while balancing a married life with 3 kids and many parallel interests. It eventually became too much so I decided to stay home with the kids, and dabbled with woodworking, glass blowing and concrete making
- Observation #4: Being able to alter a career path and trying something new is a blessing
Staying home with the kids was HARD! I remember those years as irreplaceable and unreplicable with many amazing memories and fun times, but also physically and mentally exhausting. There are no thank yous, no tap on the shoulder for being a great mom, no bonus, no quitting nor moving on to other projects.
Covid lock down gave a rare opportunity for many to experience what staying at home is really like, and realize that you have to be a talented program manager to juggle all duties and adjust to situations you cannot fully control.
- Observation #5: Grateful for a new trend towards increased paternity and maternity leave.
When it came time to go back to work after 6 years, it seemed daunting. The number of transistors and complexity of semiconductor products sextupled and I was left behind by the speed of technology advancements.
To brush up and retrain my brain, I took online classes on Coursera, got Project Management Professional (PMP) and Leadership in Energy and Environmental Design (LEED) certified, and reached out to my network. It took one year of self training and job hunting before I landed an internship with a Google vendor. I started at a near entry level position, but was ecstatic for the opportunity, and rose to a leadership position at Google within 8 years.
- Observation #6: If you are looking for someone who can deal with ambiguity, easily adjust to change and put the team first, there is an untapped pool of very talented stay at home mom whom given a little time to brush up will make amazing teammates and leaders
That's when the story takes me to the building automation world. I ended up getting hired at Google as a Technology Program manager supporting the sustainability and facilities teams. At the time, the team was addressing healthy building materials with the goal of limiting Volatile Organic Compounds (VOCs) in the workplace. As I started working with the facilities team and getting to know the BAS world, my most vivid memory was realizing the lack of automation with building automation systems, the unruly number of alarms, and the amount of manual processes. If you are motivated to make a difference in the world, this is an industry that will gain from a diversified view and benefit from people looking at the problem from different perspectives.
- Observation #7: Take the opportunity to make a difference, challenge the status quo and encourage change
A combination of mid-life crisis, and our recent "free birds" status (e.g. empty nesters) led me to retire the minivan in favor of a sport car. I then proceeded to head to Laguna Seca raceway, and my guess is that we were looking at a 1:40 female to male ratio, yet I felt very welcomed and supported. Cars ranged from AWD outback Subaru, Mazda Miata, Porsches, Ferraris… to McLaren. It's all about finding the apex, nailing the line, staying focused. It is intense, nerve wracking and addicting, and all genders are capable of that.
- Observation #8 : Let's raise our daughters to be fearless and enable them to choose an untraditional path regardless of who is on it.
The industry's commitment to a sustainable future and acknowledgment of global challenges around inequality, human rights and climate is well aligned with Millennials and Gen Z areas of concerns. Updating job descriptions with a focus on efficiency, sustainability and digitalization will attract young talent who will have no problem navigating and operating a fully digitalized building. Embrace change and hire people that challenge the status quo.
---


[Click Banner To Learn More]
[Home Page] [The Automator] [About] [Subscribe ] [Contact Us]