---
BIMSTORM® Processes Guide Smart Grid Planning

Award-winning Building Information Model web software invigorates Smart Grid planning and design processes.

Robert Smith, PhD, California State University Professor Emeritus &
Michael Bordenaro

Co-founders,
BIM Education Co-op
The natural extension of the AIA BIM Award-winning BIMSTORM® building industry processes into the Energy Industry began this week at the AIA National Convention in San Francisco.















BIMSTORM® is a web 3.0 brainstorm process that provides surprisingly powerful cloud computing that involves an almost unlimited amount of people contributing significant cost, schedule and energy savings to building projects.
Powered by the ONUMA Planning System web-based model server, BIMSTORM® allows easily available tools, such as Excel and even hand drawings, to be incorporated into advanced Building Information Model software programs that contribute to powerful computation analysis and design enhancement.
At last year's AIA Convention, the BIMSTORM® LAX won the AIA BIM Awards Jury's Choice honor for a 24-hour project involving 133 international teams that "landed" more than 40 million sq. ft. of buildings on Google Earth – in one day. http://www.slideshare.net/mbordenaro/la-bimstorm-aia-bim-awards-jurys-choice-award-2008 The Zero-Carbon design process included energy analysis, code analysis, cost analysis, structural analysis, security analysis, design analysis, urban planning and other benefits.
An equivalent of more than 2.4 million pieces of 11 x 17 paper would have been needed to print all of the reports that are still available on line and contributed to this year's Energy BIMSTORM® at the AIA Convention.
It is fitting that the AIA Convention is the launch of Energy BIMSTORM® activities because buildings consume and waste the majority of the world's energy. At the convention, ONUMA, Inc. president Kimon Onuma, FAIA announced plans to launch extensive Energy Planning BIMSTORM® activities at the ConnectivityWeek 2009, June 8 – 11, Santa Clara Convention Center www.connectivityweek.com and in San Diego in coordinated demonstrations of the significant Smart Grid planning activities that can occur today. http://BIMStorm.com/SAN
Other AIA BIM Award winners said they will contribute their models and additional information to show how BIMSTORM® processes can improve Smart Grid planning. http://info.aia.org/tap2_template.cfm?pagename=tap_a_0903_BIMaward A large construction firm and frequent winner of AIA BIM Awards said it will also contribute extensive wind farm construction data and knowledge to the process. An international architecture firm with multiple AIA BIM Awards will contribute it's models and will call for all AIA BIM Award winners to help create a virtual, sustainable community powered by a Smart Grid. The community of buildings and Smart Grid will be "landed" on both Santa Clara and San Diego to show how these processes can be applicable to all of California, the United States and the entire world.
Also to be modeled is a renewable energy, battery storage system that powers Northern Ugandan ICT facilities in an effort to overcome the isolation of internally displaced persons in this war-affected rural area. Established by BOSCO with partners from the University of Notre Dame, the BOSC-Uganda Relief Project www.bosco-uganda.org renewable energy, battery storage system will be first modeled and "landed" in Uganda on Google Earth and the n "flown" to Santa Clara to show how a renewable energy, battery storage communication system can be established in the Bay Area. ONUMA, Inc. has already used the ONUMA Planning System to help design emergency preparedness plans for the Bay Area and will add the renewable energy, battery storage model to the region on Google Earth.
A national architecture firm and technology leader with offices in San Francisco will contribute a model of a hospital that exceeds energy requirements by 15%. A grouping of three of the hospitals will be used to show the positive impact on reduced peak loads when advanced building models and energy models are linked in BIMSTORM® processes. Since more than 30% of energy generation facility costs are incurred to meet less than 10% of energy demand incurred during peak load conditions, establishing balanced loads are a key way to reduce energy generation facility costs.
Also committed to the Energy BIMSTORM® are participants in this years' Army Corps of Engineers Net Zero Energy Workshop. http://dodfuelcell.cecer.army.mil/NZE_Attendees.php A "think tank" session on how the Army can meet Net Zero Energy legislation requirements, the Workshop addressed the combined issues of energy conservation, renewable energy generation, advanced metering and Smart Grid controls that will be needed in the very near future.
Participants, including professors from University of Wisconsin and Carnegie Mellon, are allowing data from their presentations to be incorporated into a renewable energy Microgrid model. Solar collecting tents, wind generation, biofuel generators, battery storage technology, metering and controls will be modeled at a low level of detail to show how familia Corazon affordable housing communities in Northern Mexico can be provided energy.
The communities include modest housing, one-room school houses, two-room medical facilities and meeting space. The modeled communities and modeled Microgrid will be "flown" to Barrio Logan in San Diego and to Santa Clara to show how green jobs can be creating teaching people how to plan, design and build the communities using BIMSTORM® processes.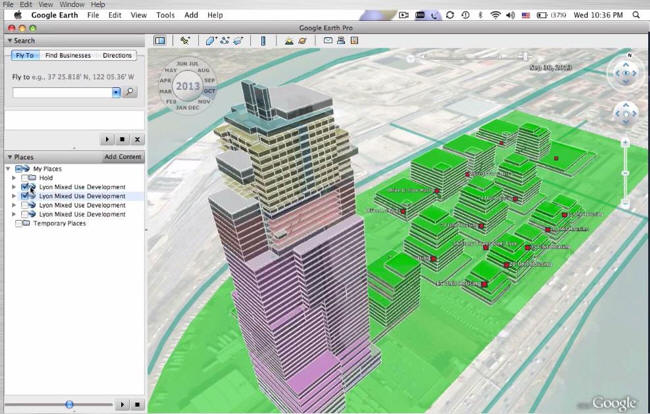 The renewable energy community designs can also be applied to they Army's forward installations, which incur extensive casualties to service men and women delivering fuel on a regular basis. Providing renewable energy Microgrid solutions will reduce the "fuel tail" and help reduce the risks involved with fuel delivery into war zones.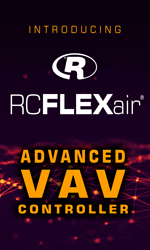 Leaders have also expressed understanding that if the U.S. Army is able to give viable renewable energy Microgrids to the world it will reduce it's need to fight wars about energy. With the direct link of energy to water management, renewable energy generation is also seen as reducing the need to fight wars about water.
While many people do not see Army tents as an opportunity to innovate Automated Building processes and solutions, a 5,000-person battalion operating in fabric facilities can greatly benefit from Automated Building processes. Almost half of the world would be very happy to live in fabric facilities. At this unique point in history, military missions are aligned with social need and business opportunities for Automated Building technology and services.
Application of Stimulus Funds in a manner that aligns clearly visible Triple Bottom Line support of economic, environmental and social equity issues for planning departments, real estate developers, green job business development focused on improved planning and implementation of capital intensive infrastructure projects with complex stakeholder relationships can greatly benefit from the Energy BIMSTORM® processes announced this week at the AIA National Convention. Application of these processes could assist California's AD811 Clean Energy Municipal Funding processes with improved visual understanding of how resources will be used.
BIMSTORM® processes that tie data to visuals in powerful ways are allowing people to SEE the alignment in ways that have not been easily possible before. The BIM Education Co-op is pleased to do whatever it can to help achieve this vision.
---


[Click Banner To Learn More]
[Home Page] [The Automator] [About] [Subscribe ] [Contact Us]