---

EMAIL INTERVIEW - Brad White & Ken Sinclair
Brad White, MASc., EIT is a partner at SES Consulting, a Vancouver based company specializing in developing energy efficiency solutions for new and existing buildings. Prior to joining SES Consulting, Brad was a researcher in fuel cell technologies at the University of British Columbia. Brad will be attending the ConnectivityWeek conference and trade show as a recipient of a Young Energy Participation Grant.
---
www.YoungEnergy.org Network
I think the development of a smart grid that integrates energy efficiency and sustainable energy solutions seems like a no-brainer to people in my generation.















Sinclair: How does it feel to be a YoungEnergy grant recipient for ConnectivityWeek ?
White: Well first, I want to thank the conference organizers for giving me this fantastic opportunity. Iím really looking forward to the chance to discuss the development of new sustainable energy and smart grid technologies with other young innovators in this field. Iíd also like to say that I think the YoungEnergy Network is filling an enormously important role in bringing these people together. Iím excited to be involved.
Sinclair: Is this an exciting time for a young person to be working in this area?
White: Absolutely it is. You hear talk about energy efficiency, energy supply and smart grids everywhere these days. People are excited about energy again, as they should be. I think there is a real sense that businesses and governments finally ďget itĒ when it comes to this stuff. Sustainable energy and energy efficiency have been identified as key components to the economic stimulus packages now being rolled out. Theyíre also a big part of the solution to the huge environmental problems, such as climate change, that weíre facing. I think the challenge confronting young people working in this field right now is similar in a lot of ways to the one confronting those working in the space program in previous generations. I certainly canít think of a more exciting or important set of challenges to be working on right now.
Sinclair: How did you get into this field?
White: I definitely came into this area from an energy and environmental awareness background. Itís what I studied in school and I was pretty determined that my career would be built around this area. Fortunately, it has worked out quite well for me. I end up doing many of the things more ďtraditionalĒ HVAC engineers and building automation experts do, but all of my work is filtered through a lens of energy efficiency. I think this approach will only become more and more common as our universities and technical schools start to develop programs centered on energy efficiency and energy systems. Once there are enough of us out there who are trained in this manner, these smart energy options will become the default way of doing things, rather than the alternative.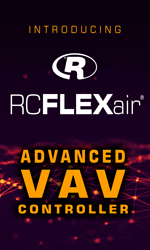 Sinclair: What are your hopes for the conference?
White: Iím looking forward to hearing lots of great ideas from leaders in the energy industry. Iím also looking forward to a lot of interaction and brainstorming with my peers in the field. This is the sort of thing that you canít get from the media or trade publications; it can only take place when you gather a critical mass of enthusiastic people in one place. Quite frankly, I think the development of a smart grid that integrates energy efficiency and sustainable energy solutions seems like a no-brainer to people in my generation. Of course we should be doing this, so letís get started already. I think thatís what this conference will be about.
Sinclair: Why do you see conferences like ConnectivityWeek.com as important?
White: Despite all of the excitement around energy right now, there is always the danger that this momentum will be lost if we donít seize on it. What weíre looking for here is a revolution in the energy industry, similar to the IT revolution of the past decade or so. Revolutions donít just happen though, people have to drive them. Itís the role of events like ConnectivityWeek to bring together the revolutionaries to keep the momentum going and see it turned into action.
http://www.connectivityweek.com/2009/#session_786
---


[Click Banner To Learn More]
[Home Page] [The Automator] [About] [Subscribe ] [Contact Us]