---

When it comes to developing high-end graphics, most control companies donít have the resources or software tools to develop 3D realistic graphics.

Sarah Erdman,
Marketing Director
QA Graphics
Todayís market is all about efficiency. And as technologies continue to advance, building automation systems (BASs) provide a plethora of information, opening the doors for new capabilities and information that allow for the systems and their operations to be displayed on innovative user interfaces with graphics that realistically represent the system. Technology has changed our expectations and continues to change the way we work and communicate. We hold higher expectations for everything, from how efficiently equipment should operate and how fast information is made available, to how aesthetically pleasing our monitors, graphics and even basic documents should look.















Thanks to technology, many tasks are streamlined to save you time. On the other hand, youíre expected to do more in a day Ė time spent on implementation, installation, commissioning and support, while staying up-to-date with industry trends and finding ways to do it better for less. Plus, end-users expect high-end graphics like they see everywhere around them. People hold different expectations for graphics today than 10 years ago. In fact, the next generation entering the workforce right away holds a higher set of expectations with the awareness of industry trends and new technologies available. Donít worry about adding graphic designer to your job title though. When it comes to developing high-end graphics, most control companies donít have the resources or software tools to develop 3D realistic graphics. With so much to do already, why spend time on areas that arenít your specialty when you could access support from a professional whose job is just that? Leaving system graphics to the experts allows more time to focus on your core competencies.
Outsourcing is obviously not a new concept; many companies find itís more efficient to outsource part of their workload. However, a great deal of outsourcing is done overseas rather than utilizing domestic resources. Outsourcing is necessary for many, but donít lose focus of the end-user. Customers want to know where their graphics came from. With our economy in distress, itís an important advantage to share where your graphics were developed. Many companies promote the fact that all of their work was accomplished in North America. Customers not only expect quality, but they also want to know that everything they rely on was created to the highest standards. When considering the quality of work, outsourcing for a low price is not always worth the effort, especially when domestic companies can provide superior graphics at a competitive rate.
Many control system providers look to QA Graphics, a Mid-west design company, to access quality system graphics that provide a competitive advantage in the industry. The company is experienced with most building automation systems including Alerton, Andover, Computrols, Johnson Controls, Inc., KMC Controls, Reliable Controls, Siemens Building Technologies, Trane and Tridium, and has a proven system that allows them to provide accurate, timely and affordable graphics at a rate that is competitive with overseas providers. The company has a dedicated design team, most of which are trained mechanical engineers, to meet any graphic requirement with or without animations. These capabilities include: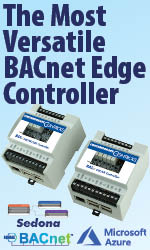 Created with Existing Graphics
Graphics can be developed using a customerís existing symbols, allowing the customer to utilize their time elsewhere and receive custom graphics that can easily be integrated with existing graphics.

3D Orthographic (Schematic)
Graphics are represented in a schematic view, similar to control drawings, so that parts of the system graphic (such as an air handling unit or remote terminal unit) can be moved to other locations without the image looking distorted.

3D Perspective (Schematic)
Graphics are represented in a schematic view, similar to control drawings, so that the systems show a vanishing point. These high-end graphics provide a competitive advantage in the controls industry.

3D Photo-Realistic
Graphics are custom developed so that the system is represented as if it were being viewed in real life. The photo-realistic system graphics include a great amount of detail and offer users a high-end position in the controls industry.
QA Graphics has developed internal tools to ensure graphic outsourcing projects are developed following an efficient process which allows the company to provide rates that are competitive with overseas vendors. The company also adheres to strict verification processes so that all projects are reviewed through three levels of verification before being delivered to the customer.
If youíre interested in learning how you can outsource your graphics needs domestically, while obtaining a competitive price and high-end graphics, contact Sarah Erdman, marketing director of QA Graphics at 888.965-3403 or serdman@qagraphics.com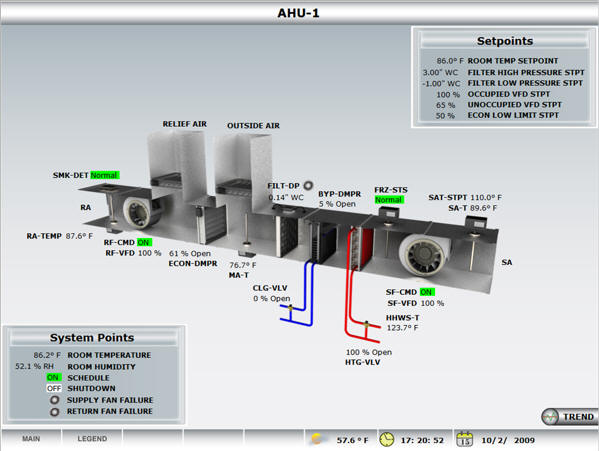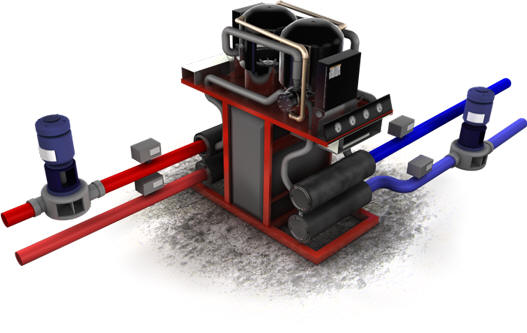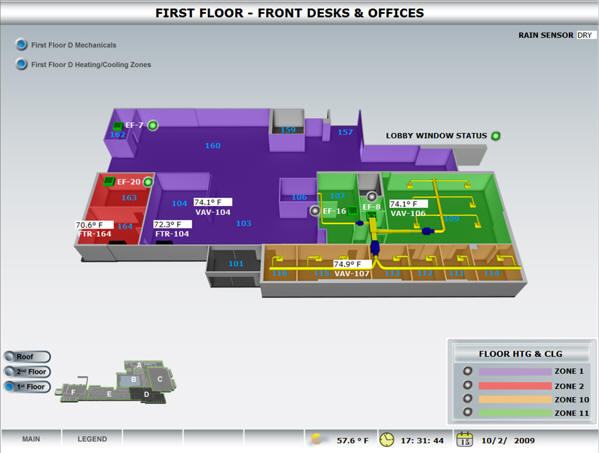 ---

[Click Banner To Learn More]
[Home Page] [The Automator] [About] [Subscribe ] [Contact Us]