---
Every month there is a blizzard of information contained in the emails and newsletters that cross my desk on their way to AutomatedBuildings.com. Some of this information is not in the form of any type of content we can publish but I feel I should share with you these snippets, blog bits, and url links that are about to fall off my desktop.
An Interactive eGuide: Big Data Experts predict in the next five years the amount of data that exists will grow by tenfold. This data explosion is in large part thanks to big data -- weblogs, equipment logs, social media, email, sensors, photographs, video footage, etc that is typically unstructured and voluminous. New networked devices and applications are collecting more data than ever, and more organizations are holding on to it. Storage companies shipped 5,429 petabytes of disk capacity, up 30.7 percent from the previous year's second quarter, IDC reports. While often challenging to store and manipulate, companies are beginning to realize that analyzing big data can give them deeper insight into their own operations as well as their customers, partners, and business.
Big and Bigger Data in our Communities The facts on the usage and growth of social media continues to amaze me. The latest I heard was that almost 900 million people have registered accounts on Facebook (launched in 2004) and that more than 30 billion pieces of content are shared on the social network site each month.
Why open source is the key to cloud innovation Open source is now increasingly undergirding cloud computing, so why is free software advocate Richard Stallman saying, 'don't do it'?
With few clicks to the right EnOcean module – the new product finder is online http://www.enocean.com/en/product-finder/

Enabling Virtual Touchscreens for Projected Displays 6:00 to 7:00PM May 9, 2012 The ubiquitous touchscreen and the underlying software applications have made the experience of interacting with functionally complex computing devices very intuitive. And then there are motion sensing devices enabling you to virtually interact with content on a display. As display technologies are continually pushing the boundaries, a relatively new class of device enters, called Pico Projectors which holds promise in enabling the freeing of content from mobile devices to a larger screen format that makes it appealing to share content with. Progression from capturing and storing content in mobile devices to projecting it and sharing brings along an almost evolutionary question of "How do I interact with this projected content?" The answer is manifold and the solutions are numerous. In this talk, one such solution for scanned laser beam projectors is expounded upon which makes possible this virtual touch experience simple and intuitive.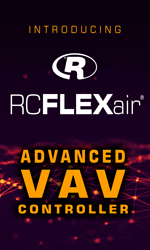 "Intelligent Buildings and the Competitive Bid-Spec Process" What is the Problem? Often low-cost technology, with quick payback, is favored instead of smart controls and automated solutions that may have a higher upfront cost, but could potentially lead to measurable returns in the long-term. With contractors and integrators dominating the decision-making process and influencing building owners to commission projects on a budget for quick returns - a vast opportunity to incorporate smart building technology solutions appears to be largely ignored or indefinitely delayed at times.
April 4, 2012 – JetBlue Airways today officially opened its new headquarters in the Long Island City neighborhood of New York, in an innovative space that features two striking three-story "Wing Walls." These 36-foot tall digital signage installations feature dynamic video and live streaming content, creating a remarkable visual experience at the stairwell and central hub of the airline's new home. The Wing Walls, designed by the New York firm HLW and supported by Saddle Ranch Digital, feature 14 stacked LCD screens which transcend three floors of the building.
IMS Research has recently published a new report, The World Market for Smart Home Energy Management Systems – 2012 Edition. This report provides estimates (2009 to 2011) and projections (2012 to 2016) of the market for a range of 'smart' residential devices, such as smart thermostats, in-home displays, smart appliances, and many others. It covers 26 different countries & sub-regions, and provides projections for the number of smart meters which will be shipped with integrated HAN gateways, and the size of 11 different 'smart' peripheral markets (in terms of revenues, unit shipments and average prices). It segments each market by supply channel, assessing where utility companies will deploy 'smart' devices to their customers, or where other channels (such as retail, service provider, or contractors) will be predominant. Each of the devices, in each country, are also segmented by major connectivity technology.
Green Button and President Obama's energy policy The Green Button concept is an important part of the President's Blueprint For a Secure Energy Future and Policy Framework for the 21st Century Grid. It works from the premise that consumers will manage their energy consumption more efficiently when they have detailed, timely access to information – and they will be more likely to act on emerging opportunities to save money and energy. Green Button was launched last fall, following the success of a similar concept, the Blue Button program of the Veterans' Administration. Blue Button provides VA health care clients with one-click, online access to all of their health care data, literally in the form of a blue icon "button." Key to Blue Button's success is presenting the data in a standard, user-friendly form that consumers can actually put to work for their own benefit. On the health care provider and information technology end, Blue Button required standardization and coordination across the industry. Translate that into the energy field and you have Green Button, which coordinates all sectors of the electricity supply chain to provide energy data to consumers in a uniform, online format.
Long-Awaited 'Google Drive' Cloud Storage Service Finally Launches Google Drive, the company's answer to online storage tools like Dropbox, Box.net, SugarSync and Microsoft's SkyDrive, arrived yesterday afternoon as forecast, though with little ceremony. It wasn't…then suddenly it was, offering 5GB of free online, synchronized storage, no strings attached, with competitive upgrade prices if you need more, from 25GB on up to 1TB.



---


[Click Banner To Learn More]
[Home Page] [The Automator] [About] [Subscribe ] [Contact Us]