---
EMAIL INTERVIEW - "Intelligent Buildings Co-Founders Tom Shircliff and Rob Murchison
discuss recent partnership with Tempered Networks" with Ken Sinclair

---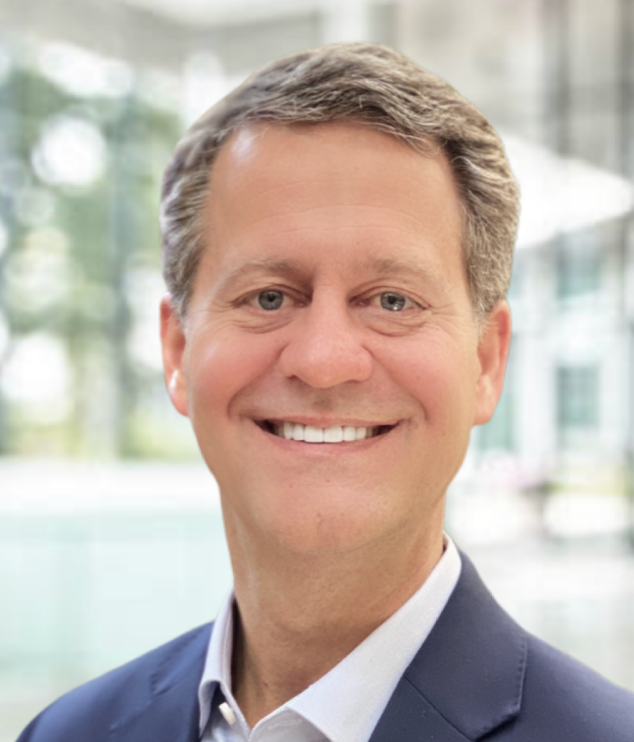 Tom Shircliff is a Principal of Intelligent Buildings, LLC a company that he co-founded in 2004 to help customers manage risk, enhance occupant well-being, and continually improve performance through advisory, assessment and managed services. Tom is an entrepreneur and executive with broad experience in Fortune 500 management, small business and venture capital-funded startups. He is an industry thought leader and collaborator with universities, national laboratories and trade shows as well as a gubernatorial appointee for energy policy and founding Chairman of Envision Charlotte, a Clinton Global Initiative. Tom writes for industry publications and has been a contributing book author as well as co-inventing multiple real estate technology patents. Previously he was in management and leadership roles in the real estate and technology sectors with AT&T, Broadriver Communications and The Price Davis Company.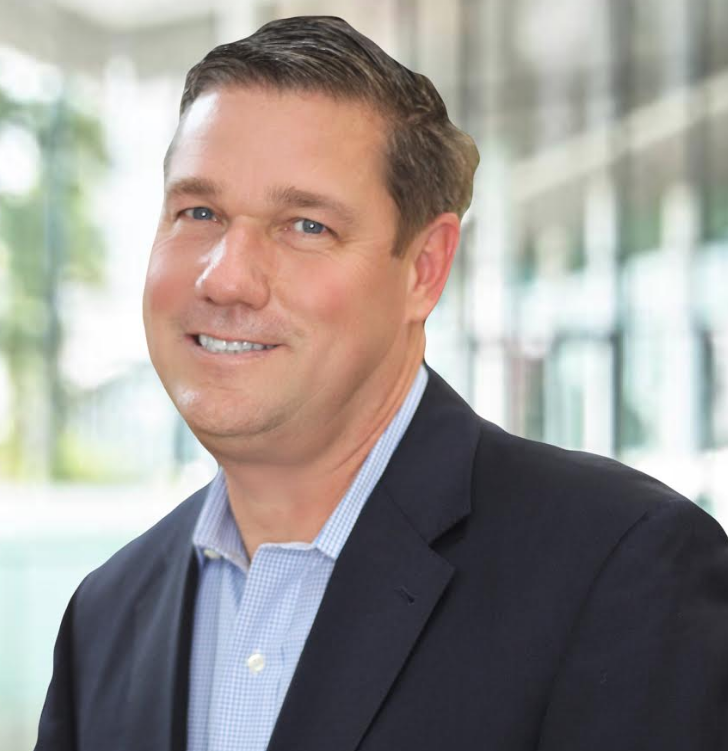 Rob Murchison is a Principal of Intelligent Buildings, LLC, a company that he co-founded in 2004 to help customers manage risk, enhance occupant well-being, and continually improve performance through advisory, assessment, and managed services. Rob is an entrepreneur and executive with broad experience in information technology, startup businesses, and real estate solutions. He is a frequent speaker and panelist at conferences, including RealComm Conference, IBCon Conference, and Haystack Connect. He has been a guest lecturer at Harvard University Graduate School of Design and the Georgia Institute of Technology. Rob writes for industry publications and has been a contributing book author and co-invented multiple real estate technology patents. Previously, he was an MIS network specialist with Wix and has been an equity owner and sales executive at LVTS Integration and Cisco Systems Partner.
Sinclair - Tom and Rob, we are usually talking to you about smart building strategy and solutions. What led you guys into cybersecurity?
As we all know, it's

not just so-called smart building solutions but any building control systems has been digital and Internet connectable for decades with little to know planning or policy for cybersecurity. So, while we have been consulting on this for a while we came to realize there was just not a service or solution available that fit commercial real estate for ongoing monitoring and protection. Additionally, the existing IT approaches were too expensive and cumbersome for the facilities environment. This is supported

by both NIST and Gartner who have research verifying that IT methods do not work for OT and can actually compound problems. Ken, there is a book titled "Culture Eats Strategy for

Breakfast"

, but we have observed in real estate that "Culture eats technology for breakfast" as well. Thus any successful approach had to be compatible with what

really

happens in facilities and not just a tech-only approach.
As commercial buildings get smarter and more automated, security seems to be one of the obstacles that needs to be addressed. What are some of the biggest issues your customers seem to be facing and what do they need to consider?
You are right about that. Even though we just mentioned nearly all building systems and solutions need help with cybersecurity, the proverbial Internet of Things keeps piling on sensors and systems that are well beyond the core systems we have all gotten used to. So, if you don't have a good, scalable, cost-effective approach made for building systems OT then you are doomed to the inevitable consequences. And

it's

important to note that this is not

just an opinion

, we have numerous incident reports available on our website describing multiple different events where the customers incurred hundreds of thousands and millions of dollars in costs due to issues not only involving hacking but also system mismanagement and IT methods misapplied to building systems and knocking them offline.
Can you summarize the managed cybersecurity services you are offering based on Tempered Networks and how they help commercial real estate clients?
Given the Gartner and NIST research and our 17 years in the business we determined a low cost, straight forward managed service was the most effective way to solve the problem and the fastest "time to value" approach. We have three pillars in the service:

Remote Access

: 1 to 1 only connections that are invisible to the Internet, plug and play simplicity, and much lower cost structure than traditional VPNs.

Building System

: Configuration scanning (ensuring passwords, current software, lockouts) and consolidated backup service for all controls systems

Contractor and Staff

: Ongoing policy audits, phishing monitoring and online training
Why did you select Tempered Networks as the security infrastructure for your service? Do they have specific capabilities for this market?
Tempered has precisely what Intelligent Buildings was

looking for and

what the industry needed to deal with the fragmented environment of real estate and Intelligent Buildings knows the

inner workings

and culture of commercial real estate better than anyone. So, taking their networking and remote access technology and combining it with contractor and staff automated policy management and training and then topping it off with system backup made it a very compelling combination. --- Tempered is the lynchpin for networking and secure remote access that enables the configuration scan and backup services – and Ken now we can also help the customer get and analyze data much more confidently with this secure environment.
How does your service and Tempered's Airwall

fit into a typical customer environment? Is there anything to retrofit, and how complex is the installation for OT networking teams?
That is the beauty of it. No retrofit, no layers of technology, or complex management We have developed a process at Intelligent Buildings where we can simply have a planning call and then dropship devices with a note card showing "plug and play" and then all contractors get automated audit links and support describing the new customer policy and the ongoing policy compliance process. We manage the secure connections and new user onboarding and privileges. The cool thing is we can link policy compliance to access and privileges, meaning if a contractor or staff member does respond or answer audits appropriately we can remove access to the Tempered network instantly.
Where is the ROI in making this kind of investment in better cybersecurity? Reducing opex by outsourcing security management? Reducing risk and insurance premiums? Avoiding catastrophic loss? Enabling remote access that saves time and money or improves support services?
In a word, "yes". This saves vendor and staff time and money, reduces (and addresses!) insurance gaps, and significantly reduces the chance of catastrophic loss. We have worked closely with customer insurance providers to explain and validate the new levels of security and policy. Additionally, we have had

customers

take out the expensive capital intensive IT infrastructure and replace it with this service including shifting the capex costs from the corporate or central office to the local property management operational expense for a more predictable financial approach.
Is there anything else the readers should know?
Just a couple of closing thoughts are that this partnership has been in place for a while now even though we have just announced it publicly, so customers can be confident that we can quickly deploy the technology and the services with a proven process. In

addition, the

many owners and managers we work with, we can even help larger contractors and service providers who need to manage their own access and policies.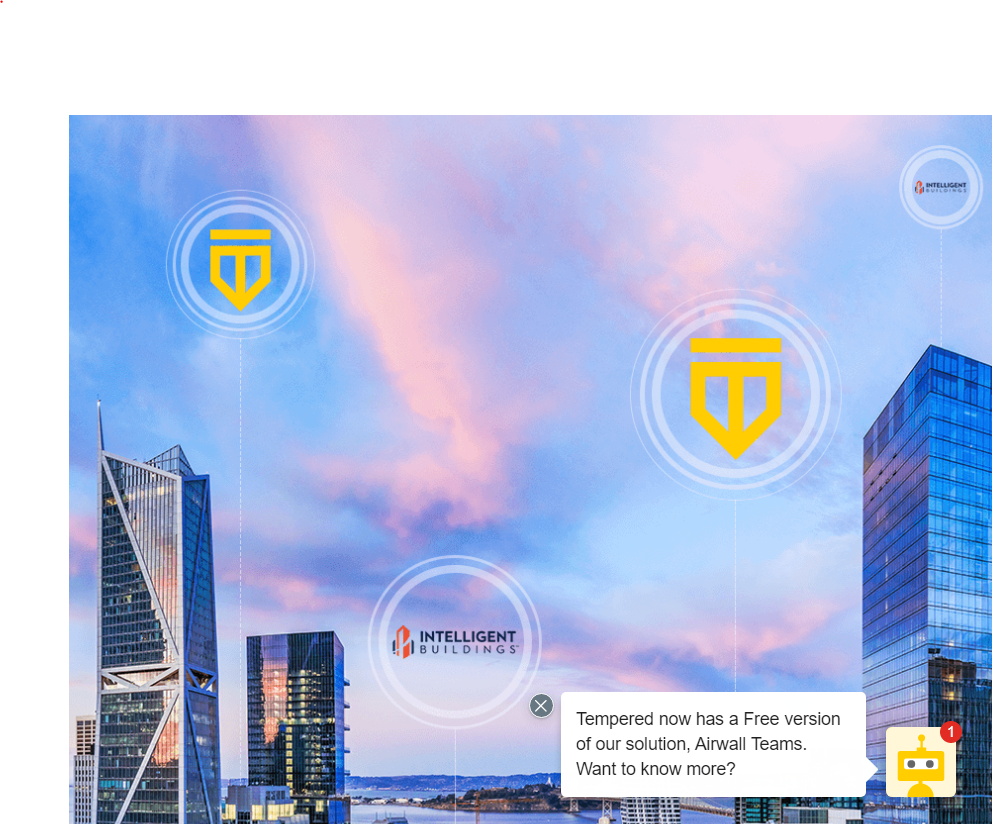 Intelligent Buildings Partners with Tempered Networks for Managed Service to Secure Commercial Real Estate Networks


New combination provides groundbreaking cost structure, speed, and security


Charlotte, NC | March 31, 2021 09:05 AM Eastern Daylight Time

Intelligent Buildings today announced its selection of Tempered Networks for a key aspect of its Vendor Risk Management Services, strengthening its managed service approach and revolutionizing building IoT cybersecurity. This approach leapfrogs traditional complex VPNs and mismatched IT solutions in terms of security, ease of management, and cost-efficiency.

Leveraging Tempered's AirWall platform, Intelligent Buildings effectively secures the disparate and fragmented operational systems and IoT sensors found in commercial buildings, such as HVAC, access control, elevator, lighting, parking, and others. Intelligent Buildings' managed service for commercial property owners and managers is a turn-key offering that integrates and simplifies a wide range of vendor risk management services for existing building systems and networks that are proving to be more vulnerable to cyberattacks and local mismanagement.



About Intelligent Buildings

IntelligentBuildingsŪ is the only company focused on Smart Building advisory, assessment, and managed services at scale for new projects and existing portfolios. We help our customers manage risk, enhance occupant well-being, and continually improve performance by providing unmatched expertise, practical recommendations, and targeted services. Since 2004, we are the most trusted and experienced name in Smart Building services. Visit

www.intelligentbuildings.com/cyber



Tempered

makes the industry's only truly native Zero Trust Software-Defined Perimeter (SDP) solution. Airwall is the modern air gap for all connected things. Airwall makes it easy to create and maintain hyper-secure networks across complex infrastructure anywhere, including IT/OT/ICS/SCADA, remote and in the cloud. Airwall networks are multi-factor authenticated, micro-segmented, encrypted end-to-end, and impervious to lateral movement. Ready to make your company's critical assets and infrastructure invisible to threats? Visit

https://tempered.io

.















---


[Click Banner To Learn More]
[Home Page] [The Automator] [About] [Subscribe ] [Contact Us]