Nikki Cuban
Technology Marketing Planner
TXU Energy
---
What was the industry doing before online training? Who cares? Check out this Web-based system and see how learning and working has been made considerably easier.
For starters, I can't imagine a world that requires continued education without online training. Nothing is more expensive than learning. It requires time, money, and spaces to apply knowledge. All of this while endeavoring to gain specialized experience and understanding. But with each passing level, the pace of change demands more time, more money, and more space just to remain functional, much less competitive. For these reasons, and because remaining functional in business is being competitive, optimizing each element of the learning process to continually educate team members is critical for sustained success. Fortunately, we have the Internet and the desire to "digitize" everything - this will make it easier.












The experience required of those in the building automation and management industry is demanding enough without adapting to the Internet. Even to be a generalist in maintenance one must know mechanical, electrical, and plumbing systems. With electrical systems alone continued education is needed to maintain awareness of new techniques for identifying problems early such as using ultrasound or infrared technologies. The Internet and publications like this one that bring awareness to online educational opportunities will only make becoming that expert who knows everything from running the sprinkler system to "rebooting" the building automation system much easier. However, now that Internet technology is involved in the process, there's a bit more to learn and a lot less time to learn it.
As the chillers, boilers, and air handling units - to name a few - are busy getting networked together, the knowledge base of a facility manager is increasing considerably. Let's review. Operators must understand a plethora of equipment made by many manufacturers. They also must know corrective, preventative, and predictive maintenance strategies as well as the root causes of degradation. There is also proprietary software that automates the building and requires its own specialized training course - hopefully with a user manual that can be taken with you. And now, there's set-top boxes or routers, sensors, adapters, high-speed cable, on-site servers, Internet service providers, off-site servers and a central data center that all work together, so operators can react in real-time.
Because of increasing knowledge requirements, "real-time" communications, and the demand from companies to decrease or eliminate as much down-time as possible, supplying operators with an intuitive interface to their facility will make the best use of their knowledge as well as keep them learning. Access to this type of interface is available and in use at TXU Energy. It is important for our central control operators because the more intuitive the interface, the more they concentrate on operating procedures rather than "control, alt, delete." For example, central control operators must know normal operating parameters at unique commercial buildings, manufacturing facilities, industrial plants, entertainment venues, hospitals, and educational facilities. They also must know how to use the monitoring system and react when a server is down to prevent disparate data. In order to streamline productivity, training, retraining, and develop a learning organization among operators, custom images are created to simulate the exact environment at each location.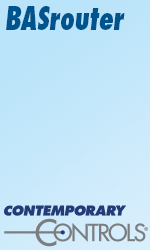 Figure 1 is a graphical representation of an air handling unit actually located in a four-building office complex. When the unit is running, the graphic displays the movement of air flow from the outside damper through the fans until it reaches supply. If the supply temperature is not at the desired set point, an alarm will notify the operator. Without an intuitive interface, the first reaction to this supply temperature alarm not only could take longer than necessary, but could also be wrong. In this example, operators can immediately glance at the surrounding measurements and discover within seconds that the root cause of the alarm is actually a malfunctioning hot water valve. What's more, is that an operator looking at the graphical display for the first time would likely come to the same conclusion - relying on years of mechanical, electrical, and plumbing experience rather than technical.
With an intuitive interface that provides access into operations at unique locations, managing alarms and communicating with on-site staff is fluid and accurate. Currently, control center operators must react quickly to critical situations from as many as three different manufacturing brands of chillers and boilers with multiple product lines, three brands of generators with two different types - diesel and gas-fired - four brands of cooling towers, three brands of air handling units, and two different UPS systems. Back when the earth was cooling before on-line training was available, individual training sessions would be conducted on each type of equipment. With an intuitive interface and a system that communicates with each type of equipment, adapting to frequent changes in operating characteristics is less troublesome than attending individual educational courses. Web-based systems can simulate the exact operational environment of any site thus creating fluidity in communication between central control operators and on-site staff. Figure 2 shows a panel from a York Chiller that is graphically displayed to the operator in the control center and exactly reflects the panel used by the on-site operator. Thus, communication between team members is streamlined. As a result, the conversation covers the condition of the chiller rather than issues that may develop from the on-site operator and the control center staff being in separate locations.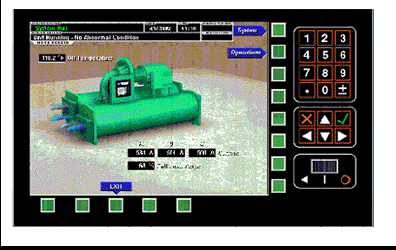 A system with such an intuitive interface of course does not remove any obligations toward continued education. However, what it does do is enable experts in mechanical and electrical engineering to engage in continued education on the subjects that will take them to new levels of expertise in their fields. With so much software development, networking, and communications targeting the building automation industry, understanding those activities will begin to play a bigger role in the learning process. The Internet is used for many activities and online training will only continue to increase. It's faster, less expensive, and less trouble for the end-user.
---
Nikki Cuban is the Technology Marketing Planner for TXU Energy's real-time monitoring and control center. Her background includes knowledge of home networking, standards organizations, and wireless communication. She has authored industry reports and spoken at international tradeshows. Evidence of her work has appeared on Wireless Design onLine, AutomatedBuildings.com, as well as print publications. Email: nikki.cuban@txu.com
---
TXU Energy provides large commercial and industrial customers a full-range of energy, monitoring, and control solutions for optimizing operational performance. As part of the TXU family of companies, we are a global energy provider with more than 100 years of experience and eleven million customers worldwide - making TXU the largest energy services retailer in the nation.
---


[Click Banner To Learn More]
[Home Page] [The Automator] [About] [Subscribe ] [Contact Us]