---

VirtuaWattTM is an online demand response auction application that is designed to help customers more easily navigate the complex energy market.



Joe Franz
Director of Product Management
Constellation NewEnergy
Joseph.Franz@constellation.com



Del Hilber
Director of IT Demand Response
Constellation NewEnergy
Del.Hilber@constellation.com
Optimizing a building's performance through programs such as demand response has emerged as a very effective strategy to help improve a company's bottom line. Demand response programs represent a potential stream of income for participating customers in the form of recurring availability payments for committing capacity to the program and complying with such commitments, as well as an energy payment for reducing load during an actual event.











To take advantage of these economic benefits, more and more companies are enrolling facilities in demand response programs. These customers not only want to closely monitor a facility's energy usage, but they also want to have a better understanding of their facility's ability to shed load at specific times which maximizes the economic benefits associated with enrollment. This is where online management tools, such as Constellation Energy's newly launched VirtuaWattTM, can provide significant benefits. VirtuaWattTM is an online demand response auction application that is designed to help customers more easily navigate the complex energy market.
VirtuaWattTM is a secure web platform that allows customers participating in demand response programs to schedule load. In the synchronized marketplace, VirtuaWattTM provides a user-friendly interface that enables customers to nominate load on an hourly basis and informs them if they have been awarded and/or called upon for a demand response event. In the day ahead and real time markets, it also allows customers to bid load and prices into the market.
By allowing customers to track what has been nominated, awarded and accepted, VirtuaWattTM also gives customers the freedom to select their market auction, the region into which they wish to bid and the accounts that are located in that region. With the ability to bid up to seven days into the future, a consumer can use VirtuaWattTM to show their history of bids and provide them with their baseline energy consumption as a reference to assist them in planning their load reduction.
Directly connected to Constellation Energy and the Independent System Operator (ISO), VirtuaWattTM also allows customers to login to view a projection of their load and specify what hours they will be able to decrease power below their projected load and at what price. This feature provides customers the opportunity to participate in markets where incentives have been established for curtailing load on a real time basis.
If you think of VirtuaWattTM as a "conversation" between the customer, the ISO, and Constellation Energy, just imagine the potential energy savings as well as the impact that thousands of similar conversations would have while being held throughout the work day and across multiple regions. When considering that these conversations are taking place in the dynamic and ever-changing energy market place, automated buildings clearly have an advantage when it comes to optimizing participation in demand response programs. By integrating building automation systems with real-time energy market data and pricing signals, a building can automatically make these exchanges of information with the provider and reduce targeted electricity loads within a facility.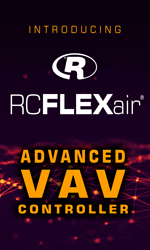 To help bridge innovations by demand response providers with new developments within the automated building industry, the NewEnergy AllianceSM has emerged as a model for future collaboration. As an organization comprised of equipment manufacturers, building automation companies, systems integrators and software application businesses, NewEnergy AllianceSM members are committed to identifying best practices, protocols and standards for bringing about the changes that will move us to a future smart grid. One of the best practices being implemented by this experienced membership is the creation of Energy Responsive BuildingsSM.
Ultimately, this new approach may be able to provide greater building efficiency and allow facility owners to better manage energy costs while continuing to maintain comfort and operating standards. On a broader scale, this is aimed at ushering in a longer-term business model. By advancing the concept of interoperability and development of enterprise level software platforms and applications, this will help building systems to optimally respond to energy pricing signals and real time supply options that can significantly lower energy costs.
In order to make the biggest impact on the bottom line, new online management tools, such as VirtuaWattTM and collaborative organizations such as the NewEnergy AllianceSM, help to leverage the paramount asset of smart energy management—the educated consumer—with sophisticated systems integration of energy procurement with a building's environmental control. These dynamic systems are providing 21st century solutions for savvy businesses and organizations looking to maximize assets, reduce energy spending and develop new streams of income.
---
Authors Note: The opinions expressed in this article are the author's alone and do not necessarily represent the views of Constellation Energy or any of its subsidiaries or affiliates.
The information contained in this article has been obtained from sources which Constellation NewEnergy, Inc. ("CNE") believes to be reliable. We do not represent or warrant as to its accuracy or completeness. All representations and estimates included in this presentation constitute CNE's judgment as of the date of the article and may be subject to change without notice. This article has been prepared solely for informational purposes. CNE does not make and expressly disclaims, any express or implied guaranty, representation or warranty regarding any opinions or statements set forth herein. CNE shall not be responsible for any reliance upon any information, opinions, or statements contained herein or for any omission or error of fact. This article shall not be reproduced (in whole or in part) to any other person without the prior written approval of CNE.

© 2008. Constellation Energy Group, Inc. The materials provided and any offerings described herein are those of CNE, a subsidiary of Constellation Energy Group, Inc. Brand names and product names are trademarks or service marks of their respective holders. All rights reserved. Errors and omissions excepted.
---

[Click Banner To Learn More]
[Home Page] [The Automator] [About] [Subscribe ] [Contact Us]