---

The next frontier for demand response is to move beyond curtailment and leverage the power of building automation systems that exist within or across collections of buildings.

Ken Sinclair, AutomatedBuildings.com
Editor

As published
Energy Management Canada

October Issue
Demand response (DR) programs - having electricity customers reduce their consumption at critical times or in response to market prices - have matured substantially over the past few years. The most recent iteration, Ontario's Demand Response 3 (DR3) program, went live this summer.











DR3 is a firm contract-based program that "sheds" electricity demand from industrial and commercial enterprises. The program pays participants for turning down their electricity by a specified amount when Ontario's electricity system reaches certain pre-established targets.
But DR is likely to develop further in the next few years. To learn more about this, I recently spoke via e-mail to Leighton Wolffe, vice-president of alliances and strategy at Constellation NewEnergy.
Based out of the company's Boston office, Wolffe's primary focus is advancement of the NewEnergy Alliance, a group committed to driving innovation in the building automation industry that will create smarter, more energy responsive buildings. Together, Alliance participants are working to forge a new electricity demand response model that will surpass the current utility-driven demand response offerings and provide customers with more control over their energy costs.
The following is an excerpt of our "conversation."
Sinclair: Leighton, tell us a little about the NewEnergy Alliance.
Wolffe: The Alliance is made up of equipment manufacturers, building automation companies, systems integrators and software application businesses that share a common goal. This goal is a commitment to forging a new DR model and driving innovation in the building automation systems (BAS) industry to create smarter, more energy responsive buildings.
We believe that the appropriate implementers of DR are the companies that already provide and support building automation technologies such as HVAC, lighting, electrical distribution, switchgear, temperature control devices, etc. These systems already monitor and control most every energy consuming device in a building and their people already know the building, the systems, operating conditions and most importantly the environmental conditions that must be maintained to ensure regulatory and code compliance.
Alliance members are trusted and seasoned service providers to facilities operations and now they can layer energy and DR expertise into their suite of offerings. The Alliance provides its members the ability to couple energy supply and demand in new ways and to allow full participation in DR programs.
Sinclair: That is an ambitious program. What's next for Constellation NewEnergy and the NewEnergy Alliance?
Wolffe: We have been very busy exploring new markets. For example, the rollout of the DR3 program by the Ontario Power Authority (OPA) has presented a number of opportunities for both Constellation NewEnergy and the NewEnergy Alliance.
The OPA DR3 program is the most recent solution in a suite of DR programs introduced to help close the gap between electricity supply and demand in Ontario. This program is also the most intricate program introduced to date, as there are very specific rules that govern participation. Therefore, it is crucial for interested parties to work with an experienced energy provider.
To assist Ontario's largest electricity consumers to navigate the complexity of the DR3 program, Constellation NewEnergy has been working directly with its commercial and industrial customers to evaluate where the flexible electricity load exists in a facility prior to enrolling a participant in the program. We have been working with customers to better understand the upfront information they need to feel confident that they can effectively follow through on the commitment to curtail a pre-determined amount of electricity when called upon with short notice.
Sinclair: The Ontario market does seem to be ripe for additional growth in DR. What role do you think the upcoming DR-Expo, on December 8-9th, will play in moving this forward?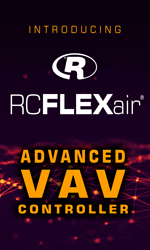 Wolffe: The very fact that DR-Expo is set to take place in Toronto reflects the potential in the province. The Expo will provide large commercial and industrial customers with the opportunity to learn more about the OPA DR3 program, as well as other North American strategic energy programs. Speakers will provide detailed and up-to-date information about U.S. and Canadian utility and electricity system operators DR programs. Customers and potential Alliance members will gain first-hand understanding of the market rules, how to participate and how to leverage existing building automation systems for maximum benefit.
Sinclair: What do you see on the horizon for demand response?
Wolffe: The next frontier for DR is to move beyond curtailment to leveraging the power of BASs that exist within or across collections of buildings, such as a university or corporate campus. This future frontier will involve a more holistic or enterprise-level approach to energy, referred to as Enterprise DR. With Enterprise DR, the entry point for introducing or extracting intelligence from buildings, plants and campuses will be achieved through telemetry served up from energy consuming devices - principally through the BAS.
Enterprise DR represents an important concept, one which elevates the discussion of technology far beyond a thermostat with radio telemetry or a remote network operating centre. Instead of these simple forms of discreet communications between two locations, Enterprise DR makes it possible for Web-enabled devices to allow for a full range of transactions.
In this new marketplace, Enterprise DR will both elevate the technology and expand the capability and degree of market interaction that can occur. This will involve the interaction between a wide array of supply and demand pricing and policy signals distributed over the Web at the enterprise level to systems and energy consuming devices within buildings.
When the BASs are configured and tuned to respond to these energy signals, a more preferred coupling of supply and demand is achieved, benefiting customers by improving supply pricing options and by reducing demand and exposure to market volatility. Our goal is to create energy responsive buildings. Based on our activities to date with the Alliance program and the BAS community, we are off to a great start.
Constellation NewEnergy is one of a number of participants in the OPA's demand response programs. For a full list of participants visit www.powerauthority.on.ca and check out the OPA Initiatives section of the website.
---

[Click Banner To Learn More]
[Home Page] [The Automator] [About] [Subscribe ] [Contact Us]