---
The Perfect Storm
Cloud Services for the Built Environment Ecosystem


Edward H. Brzezowski,




Cloud computing is taking off and according to Gartner's Top 10 Strategic Technologies for 2012 the strategies include tablets, B2E/B2C, mobile apps, context/social, Internet of Things, app stores, next generation analytics, big data, cloud computing, and private/public/hybrid cloud services.

Watching the news feeds over the past several weeks, I have seen a dramatic increase in cloud energy and cloud energy service related news items. "Cloud energy" is typically associated with the power required to run data centers, while "Cloud energy services" is the one of particular interest to Automated Building readers as shown in Figure 1.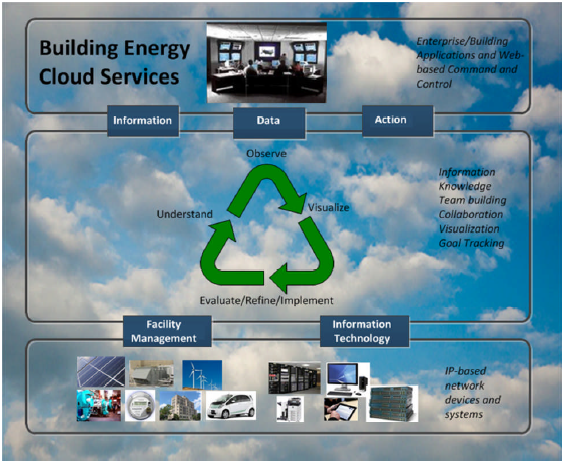 The Perfect Storm is the convergence of information technology with facility management that will enable sustainable high performance building operations. But this is more than just connecting building systems, meters and other devices to the IP network. It's really about what happens after the systems are connected and available via web browsers. It's unfolding into the Built Environment right now…

An article earlier this month about IBM's Dave Bartlett, describing him as the "building whisper," just starts to scratch the surface, "…if you really listen to all of the data, the results we're getting show that you can heal buildings of their wild energy- and water-wasting ways."

A few other interesting news items include:
Ultimately, cloud energy services will connect the Built Environment Ecosystem, which is shown at its most basic levels in Figure 2, that have the potential of unlocking several trillion dollars of sustainable work each year.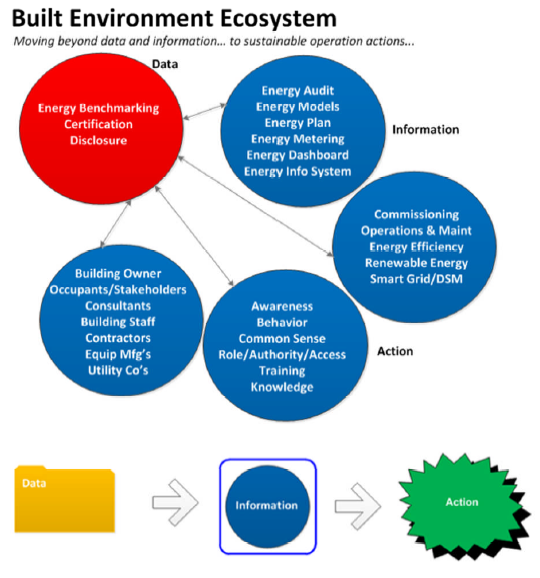 There are many parts to this including: building information modeling, electric/gas/oil/steam/water metering, weather, monitoring & control, measurement & verification, benchmarking, disclosure, certification, energy dashboards, energy audits (physical/virtual), rapid building assessment, commissioning (retro/real-time), education, research & development, incubators, training, etc.

Many of these can and will ultimately become eApps that run in the cloud used by service and consulting companies working with building owners and equipment vendors to achieve and maintain sustainable operations. The players in this space are very diverse and fragmented.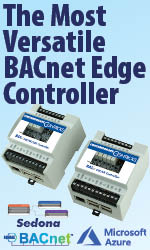 Already we can see recent movement into this area in the public and private sectors from large management firms for energy consulting and energy outsourcing such as Accenture, Deloitte, IBM, McKinsey, and Navigant.

Software, hardware and communication companies such as SAP, Verizon, AT&T Autodesk (BIM for O&M) and HP are moving to the energy services cloud for M2M and B2B growth and new market penetration.

Building automation and wireless/self-powered sensor companies are moving to the IP network and looking at subscription-based cloud services with social networking aspects such as Johnson Controls, Pacific Controls, Monnit and EnOcean.

We also have public cloud infrastructure providers: Microsoft, Yahoo, Amazon and Google to name just a few.

Industry standardization, consolidation and partnering are just starting to get underway. These are very interesting times as companies morph into energy cloud services. If Steve Jobs was still alive today this might have been his next area to venture into.

We are already starting to see the beginning of Facebook™ for Buildings and Weight Watchers™ for Buildings. Who knows? Next we may soon see Twitter-powered energy or fault detection and diagnostic agents running in the cloud from buildings around the world… stay tuned!

See also Built Environment Ecosystem blog, ebrzez@gmail.com

Other related references:
Autodesk BIM for O&M (Project Dasher) http://www.autodeskresearch.com/pages/dasher
Accenture Smart Building Solutions http://www.accenture.com/us-en/Pages/service-smart-building-solutions.aspx
Pacific Controls cloud services and gbots http://www.pacificcontrols.net/cloudservices/gbots.html
Apogee Interactive http://www.apogee.net/index.aspx
OpenDiem building clouds http://www.opendiem.com/
Retroficiency http://www.retroficiency.com/
First Fuel http://firstfuel.com/
Weather Analytics http://weatheranalytics.com/
Ecofactor http://www.ecofactor.com/ecosystem.php
Periscope http://www.activelogix.com/about_periscope.asp
EnergyAI http://www.energyai.com/EAIWeb/
BuildingIQ http://www.buildingiq.com/
Geostellar http://geostellar.com/
METERology http://www.meterology.co.uk/
Genability http://www.genability.com/
Cimetrics http://www.cimetrics.com/
eSight http://www.esightenergy.com/default.aspx
Serious Energy http://www.seriousenergy.com/
SkySpark http://skyfoundry.com/skyspark/
The Climate Corporation http://www.climate.com/


---


[Click Banner To Learn More]
[Home Page] [The Automator] [About] [Subscribe ] [Contact Us]