---
Across My Desk


snippets, blog bits, and url links that are about to fall off my desktop

Founder, Owner, Publisher AutomatedBuildings.com
Every month there is a blizzard of information contained in the emails and newsletters that cross my desk on their way to AutomatedBuildings.com. Some of this information is not in the form of any type of content we can publish but I feel I should share with you these snippets, blog bits, and url links that are about to fall off my desktop.
Re-tuning Commercial Buildings Resources Researchers at the Pacific Northwest National Laboratory (PNNL) have developed a number of useful resources to help re-tune large (>100,000 sf) commercial buildings with building automation systems (BASs):
CANDI takes an innovative approach to create smart buildings We created an open software translation layer that automatically coordinates data communication between legacy building control subsystems, next-generation IoT devices, and best-in-class business intelligence apps for smart buildings.
NALMCO Launches New Controls Certification NALMCO launched the Certified Lighting Controls ProfessionalTM (CLCPTM) designation. Intended to demonstrate a high degree of general knowledge in lighting controls, the CLCP is based on the Lighting Controls Association's Education Express online education system.

New youtube Siemens IOT2020 - installing and testing Node-Red, MQTT and SQLITE3
DoE pumps millions into wireless peel-n-stick sensors
http://hpac.com/archive/energy-dept-announces-19-million-building-efficiency-investments
Question - once sensors become really cheap and plentiful, what do we do with all that data?
'The Open-Source Revolution'. For those of you outside of the geek-world, open-source means that the source code of a project is freely available for use without requiring attribution, payment or anything owed to the original creator. For my definition, I've expanded this philosophy to include any act by an individual that serves others equally or more than it serves themself.
Fourth industrial revolution
The ongoing global development and application of new technology will inevitably change the way we live and work over the coming years. According to Schwab[4], the development that the World Economic Forum has branded the 'fourth industrial revolution' is the result of the "fusion of technologies and their interaction across the physical, digital and biological domains that make the fourth industrial revolution fundamentally different from previous revolutions".
RENEWABLE ENERGY SOLUTIONSThis course is aimed at personnel and consultants who need to make an informed decision on which renewable energy technology will meet their specific needs or the needs of their clients. Discover the advantages of zero carbon, low carbon energy sources and their applications.
Are blockchain, smart machines, IoT and other emerging technologies on their way up or down the Hype Cycle? August 19, 2016 Contributor: Kasey Panetta Right now, blockchain is gaining traction because it holds the promise to transform industry operating models. It is also one example of an enabling technology of the platform revolution trend, one of the three trends along with transparently immersive experiences and perceptual smart machine age highlighted in the Hype Cycle for Emerging Technologies 2016.
SOFTWARE OPEN-SOURCE PLC (ARDUINO compatible) Programming according to the industry standard IEC 61131-3
Modern Toolsets. One Workspace. Data-Driven. All Yours.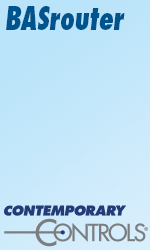 DGLux5, our "drag & drop" rapid application development and visualization platform enables individuals and teams to design real-time, data-driven applications and dashboards without ever writing a single line of code. It maximizes analysis efficiency and enables faster communication through real-time, data-driven dashboards for web, desktop and mobile devices. Significantly reduce time and money in project design, creation and deployment with a modern platform that everybody loves, DGLux5.
The report considers the development of attitudes towards sustainable building. Namely how the evolution of green buildings is not only reducing energy consumption but also enhancing quality of life of buildings occupants as well as creating cost savings and productivity gains which are positively impacting building owners bottom lines. "Although they are not taking it for granted, forward-thinking developers, owners, and tenants have started treating sustainability as a given — they simply assume that maximizing sustainability is part of their brief," states a new report from Philips on "living" smart buildings.
Which Raspberry Pi should you choose for your project? There are a number of different models and versions of the Raspberry Pi computer. But which one is best for your project? Here's a summary of the main models
We are a global community of more than 4000 people over 60 countries building a global Internet of Things data network.We use a long range and low power radio frequency protocol called LoRaWAN and for short range Bluetooth 4.2.The technology allows for things to talk to the internet without 3G or WiFi. So no WiFi codes and no mobile subscriptions.
As developers adopt IoT, Data Science for IoT will provide some unique challenges. This new course targets developers who want to be data scientists with an emphasis on IoT. This Data Science for IoT course aims to equip you with the skills to solve problems, providing you with a toolkit (code) and templates.
Selling "light," not light bulbs, is one way that companies producing long-lasting L.E.D. bulbs hope to stay in business, even after "socket saturation" sets in. Definitely a new way of thinking and imaging.
INTRODUCING THE DIGITAL CEILING ZK Research defines digital transformation as the application of innovative technology to build new operating models, processes, software and systems by leveraging the convergence of people, business and things. Digital trends are reshaping the business environment faster than ever before. A digital world is a world where everything is connected, creating a vast "Internet of Things" (IoT). And the IoT can be leveraged to change the way organizations deal with customers, make the workspace more dynamic, and create new processes and market opportunities.

---


[Click Banner To Learn More]
[Home Page] [The Automator] [About] [Subscribe ] [Contact Us]