---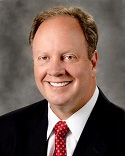 EMAIL INTERVIEW – Ken Sinclair and Phil Rogers
Phil Rogers, CEO, Albireo Energy
---
"Brand Agnostic?"
With 75 billion devices on the market and the genesis of Master System Integration (MSI), a firm needs to understand and have experience with a diverse amount of technology, a variety of systems and the data they produce.
Sinclair: Tell me about Albireo Energy. Where does the name comes from, what does the company do, and how is the company bringing value to clients around the globe?

Rogers: Albireo Energy comes from the Albireo star system. The Albireo star system is a double star or partner star containing one blue and one gold. We have been delivering smart building solutions and services since 1975. We currently have 720 employees within the U.S. and offer a comprehensive suite of systems, smart building automation and integration, monitoring and energy services to maximize control, efficiency and ROI. We believe that partnering with our clients, our technology providers, employees and other firms within the ecosystem is the way business should be conducted today.

Sinclair: What types of clients do you engage with?

Rogers: We work with a variety of different vertical markets, including life sciences and pharmaceuticals, commercial real estate, data centers, healthcare and educational institutions (schools and universities).

Sinclair: What does it mean to be "brand agnostic?"
Rogers: To us, brand agnostic "means we have the expertise related to any system or brand and are not tied down with one solution set. With 75 billion devices on the market and the genesis of Master System Integration (MSI), a firm needs to understand and have experience with a diverse amount of technology, a variety of systems and the data they produce. Focusing on one product or brand severely limits the problem solving and integration capabilities of a company. We believe solutions must be engineered for simple deployment and have the capability to scale and add new feature sets as building owners ask for more. While no single solution will suit every organization, a balanced approach between connectivity and technology plays an increasingly prominent role.

Sinclair: With the breadth and depth of Albireo's reach, what are you hearing from customers in terms of pain points?

Rogers: This is an interesting question. We're hearing customers say that they want to reduce complexity, achieve improved operational performance outcomes and improve occupant experiences. In addition, they are saying they want to optimize space and reduce energy and water consumption.

They are also saying they must control and maintain costs. Capex and Opex are extremely important in operating and managing any building today.

Customers are increasingly focused on features. For example, they want green compliance while also having best of breed technology. It's important to deliver those LEED and other certifications in a cost-effective manner. These certifications will impact the efficiency of a building as it goes into an operational state.

Finally, what we're being told from customers is to "mitigate my risk as much as you can." In other words, integrate and aggregate all these systems within my building on time, within budget and within a cyber secured environment.

Sinclair: You mentioned the term "MSI" earlier. What is a Master Systems Integrator, and what does that delivery model look like?

Rogers: Currently, MSI is an interesting kind of definition in the marketplace because there is no one definition. Many owners and developers have their thoughts or definitions about a master system integrator. We define master systems integration as aggregating traditional disparate building operational systems within one, unified OT/IT environment. With those disparate systems, you can have all of the technology in the world operating a building, but if the data is not accessible, aggregated, actionable and intuitive, it will not be considered a smart, intelligent, brilliant building. This is because when you have so many different systems and so many operators that require training on all those different technology systems, you are increasing your operational costs. In the aggregation component, it's merging all of that data into an actionable, intuitive user experience. And then delivering a frictionless user experience. You don't want to create more friction in your day to day operation either from an operator or from a user experience. You want to create a smooth flow throughout a building. That is what master systems integration will deliver.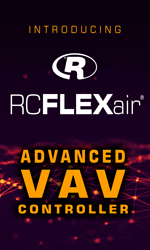 Sinclair: How does the traditional building controls delivery model differ from the MSI delivery model?

Rogers: The traditional model the industry has used for decades is basically that an owner will come up with a vision for a building. The general contractor will hire a mechanical contractor to deliver several different systems or subsystems within that building in order to make it mechanically and operationally efficient. The general contractor will also hire an electrical contractor to deliver the specific systems. And the FF & E, the furniture, the fixtures and equipment components. All of these specialty systems are traditionally managed by and purchased by the owner. The issue here is there are disparate connections and integrations that are often overlooked.

We believe that in an MSI model, the contracting vehicle is a hybrid between direct to owner, direct to the general contractor or a combination of the two, but the sole responsibility and risk involvement is all on the Master Systems Integrator. The MSI will monitor, control and coordinate all of the sequences of events that must take place in a construction event. This mitigates any finger pointing and any cost and time and budget overruns that take place. The process here is building out from the very beginning. The very early stages of a building should include the Master Systems Integrator at the table during the design phase of a project. With the MSI, all the different subcontractors report to the MSI. It allows for all of those systems to be sequenced and properly commissioned, and to integrate the equipment and all the data exchange required between those traditionally disparate systems. This enables us to deliver a fully functioning system on day one. It also mitigates budget overruns, change orders, etc. The risk is mitigated through the Master Systems Integrator to the general contractor and the owner, and the system will be up and fully running on day one. And based on the criteria, all of the LEED and "well" certification components can be built into this model and all of those specialty technology systems can be incorporated and collaborate with all of the different traditionally disparate systems.

Sinclair: How about customer service? How is Albireo excelling in this area?

Rogers: We have built our reputation on service excellence. We believe in customizing our service model delivery based on the customer's needs, requirements and desired outcomes. We don't try and fit a client into a service and delivery box. It's important to us that we provide our clients with facilities managed by people who know the buildings' systems inside and out. Our experience in systems is comprehensive, covering building automation, integration, lighting, central plant control, access and security, fire, electrical and IT.



---


[Click Banner To Learn More]
[Home Page] [The Automator] [About] [Subscribe ] [Contact Us]