---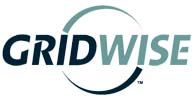 FAQ
GridWise - What is it? a council? a conference? a convention? a constitution?












The Reason
The GridWise Architecture Council was created in 2004 following the August, 2003 Northeast Blackout and in response to Congress and the Department of Energy's call for a next-generation electric system.

This Architecture Council brings the advancements occurring in information technology to electric system operations by establishing broad industry consensus in support of the technical principles that enable the interoperability necessary to transform electric power operations into a system that enhances our socio-economic well-being and security, while optimizing energy cost.

The Conference purpose is to discuss and ratify an Interoperability Constitution that states the fundamental principles that will facilitate the interoperation of intelligent demand-side or customer resources (load, storage, distributed generation) with supply side electric system generation and transmission over the coming decades

The Event

Electricity is critical to the US economy and yet the reliability is at risk. This event will ratify a constitution to define reliability and energy efficiency for the Electric Grid for 30 years

Focal point for expansion of Clean energy, high wage jobs in the Energy sector

The outcome will have a huge impact on energy cost and energy reliability

The outcome will transform the electricity business and help reduce the need to spend $450 billion on power plants to meet a 40% increase projected in electricity demand by 2025
Define the requirements for a common information technology backbone for the electric industry, an Internet based energy business

This can result in a smart grid that is self healing to avoid interruptions of power

It can also transform the energy industry and create new technology based jobs that will make it possible to dispatch energy efficiency instead of starting a power plant.

The market opportunity is conservatively 10% of the $250 billion electricity market and expected to save US consumers $80 billion
Who will be there?
Political leaders: Senator Bingaman, Secretary Bodman and others such Governor Richardson

Energy Industry leaders: Utility and Technology Company CEO's

Regulators

Energy Efficiency and Renewable Energy leaders

DOE and the GridWise Architecture Council
The Benefit
These leaders can establish themselves as thought leader on a critical national energy issue be in the forefront of a major future industry.

This effort will make our electric system more reliable, save money, help us to address rapidly escalating energy demand and create new business opportunities in the energy industry and potentially jobs in your State.
More info see our editorial.
---

[Click Banner To Learn More]
[Home Page] [The Automator] [About] [Subscribe ] [Contact Us]