---
ibX Forum - Building Value with Intelligence


Thursday 5th October 2006
ConnectivityWeek, Amsterdam RAI, 3-5 October 2006











Information Technology is fundamentally changing the way in which we design, operate and use our buildings. We live in an unpredictable world in which natural resources such as water and land are becoming increasingly scarce. Energy prices are rising rapidly, and requirements to cut carbon emissions are forcing us to review the ways we produce and use energy. Global market competition is driving efficiency in business processes, costs and resource usage. In combination these factors are forcing us to be more progressive about our use of buildings, employing every available intelligent solution to deliver better performing buildings.
ibX is a one-day international forum examining Building Value with Intelligence which is being organised by i&i limited as part of BuilConn Europe. BuilConn Europe is taking place at the Amsterdam RAI from 3-5 October 2006.
The forum will be structured into three distinct sessions, bringing together i&i limited's unique perspective of looking at intelligent building solutions from a demand side and supply side viewpoint.
The first session entitled "Building the Value Bridge" will make the connection between building intelligence and building value. It will identify key stakeholders and their value opportunities, focusing on proving the business case for building investors, owners and end-users.
The focus will then move to the supply side for the second session entitled "Evaluating & Sizing Market Opportunities in Europe". Leading suppliers will deliver case study examples of how understanding these market opportunities, with the help of market intelligence from i&i limited, has enabled them to concentrate on and exploit different geographical and vertical markets.
i&i limited will use this session to launch and demonstrate its new Online Business Information Intelligence Service (OBIS). This new tool will show how it is possible to identify priority markets for Total Building Solutions across different vertical markets and countries establishing the market potential for new projects and retrofit business.
The final session will consider "The Roadblocks and How to Overcome". The concept of intelligent buildings has been around for many years. However the application of intelligence in buildings has yet to deliver its true potential. This session will identify the roadblocks to the effective implementation of intelligent building solutions and present strategies for overcoming them. This session will provide examples where IT and Technical Building Services have been brought together effectively, and examine the technologies required to deliver truly integrated intelligent building solutions. The leading role of The Centre of Excellence for Intelligence in Buildings (ibexcellence) in main-streaming intelligent building solutions will be highlighted.
ibX Forum is part of a programme of geographically-focussed events which will take place in Singapore 14-16 November 2006 and Chicago in Spring 2007. To find out more about the ibX Forum, ibexcellence or i&i limited please contact Alison Nicholl on +44 1923 665950 or email alison.nicholl@iandi.ltd.uk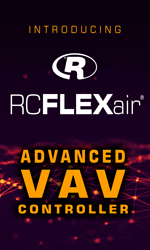 i&i limited is the world's leading global consultancy on the markets, technologies and value of intelligent buildings. Established in 1998 by three of Europe's leading experts in intelligent buildings, i&i limited has unrivalled understanding of this complex and multi-dimensional field. Using a unique blend of complementary skills and experience, i&i limited offers world-leading research and consultancy on the intelligent buildings industry, and how the use of information technology can change the very way in which buildings function and perform. i&i limited's focus is on providing high-quality information and insight to help its clients develop appropriate marketing and business strategies, together with the stimulus to invest creatively and dynamically in the established and emerging technologies of intelligent buildings.
The Centre of Excellence for Intelligence in Buildings (ibexcellence) is an open network promoting the development and delivery of intelligent building solutions as an integral part of achieving a sustainable built environment.
ibexcellence provides a focal point for disseminating best practice and supporting the knowledge exchange in the successful application of intelligence in buildings. ibexcellence is funded and directed by sponsors from leading commercial, public sector and government organisations. http://www.ibexcellence.org

BuilConn is a unique event that unites all the individuals involved in buildings and IT to take an objective and comprehensive view of buildings and facilities, understand the technologies and trends that shape it, and discover the steps required to implement truly intelligent, integrated buildings.
As the gathering place for Building-IT Convergence, all issues pertaining to the evolution of this space will be presented, discussed, and developed at BuilConn.
http://www.BuilConn.com
---


[Click Banner To Learn More]
[Home Page] [The Automator] [About] [Subscribe ] [Contact Us]