Connecting Connection Communities

Our October theme is the topic on my mind because I have been in dialog with several in the industry about our event at this year's AHR Expo "Why we need to be part of several Connection Communities?" One of our Education Sessions, Dallas AHR Expo 2013.
Over the last several years organizations and groups have been extremely successful in connecting our industry. The name "Connection Communities" has been attached to the purpose and function these organizations provide. I invite you to join us to learn about existing connection communities, and educate yourself to the advantage of being part of various communities.
We started our first education session at Dallas AHR Expo in 2000, and in this summary of our first year I stated, "The Automated Buildings Industry is a small tightly controlled community and is generally extremely fragmented and difficult to reach. Our involvement in The State of the Art Building Automation session at the AHREXPO 2000 helped us both inform and be informed about the rapid web growth as well as the exciting topics of evolving communication standards."
This 14th year's session has a similar message but our industry has grown immensely, control by a few has shifted to many, and communication standards have greatly evolved and their respective connection communities have grown extremely large. Connection to the cloud is no longer just buzz, but a reality and a necessity.
This has created a very different industry in which the ability to interact and change are key requirements of all. Our Free education session in Dallas will open dialog on this change Click here for a sneak preview.

Our October content provides insight to several connection communities existing and evolving and their interactions with each other and our industry. Be sure to read our industry interviews and Andy McMillan's column A Vision for Connection Communities from several of these communities. We hope to hear more from other connection communities in our issues leading to AHR Expo Dallas.

As always this new issue is a nest of great articles, columns, reviews, new products, interviews and of course the steady stream of news depicting our rapidly evolution of "Connected Communities"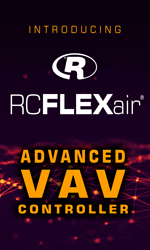 We welcome the return of

BAS Services & Graphics LLC BASSG is an OEM of EnerCase Niagara framework products, Solidyne and SkySpark distributor. We are developer of PB+ & basMaker modules that simplify Niagara and SkySpark projects.

Tell all our sponsors you saw their ads on the AutomatedBuildings.com web site and thank them for supporting your free access to evolving Automated Building Industry information. Click on their ads and view their valuable products and services. Please review all Our Sponsors.

I am assembling a self-maintained global network of "Who is Who in building automation". Presently my network includes over 3990 please join us.

Please join our Group on Linkedin with over 1520 others and interact with our magazine and online resource in real time while sharing your thoughts with our editors and other readers around the world.

The news just keeps flowing thru our web site and RSS feeds daily, and of course the only way to truly find what you are looking for in the vast quantity of information on our site is with our site search engine http://www.automatedbuildings.com/search/sitesearch.htm

As always lots of new products, plus be sure to check our event calendar to see the number of events we have in our future.



---


[Click Banner To Learn More]
[Home Page] [The Automator] [About] [Subscribe ] [Contact Us]