---
Partnerships & Investments in Startups Gain Momentum





as Smart Building Players Boost Innovation



Daphne Tomlinson,
Independent Consultant,
Tomlinson Business Research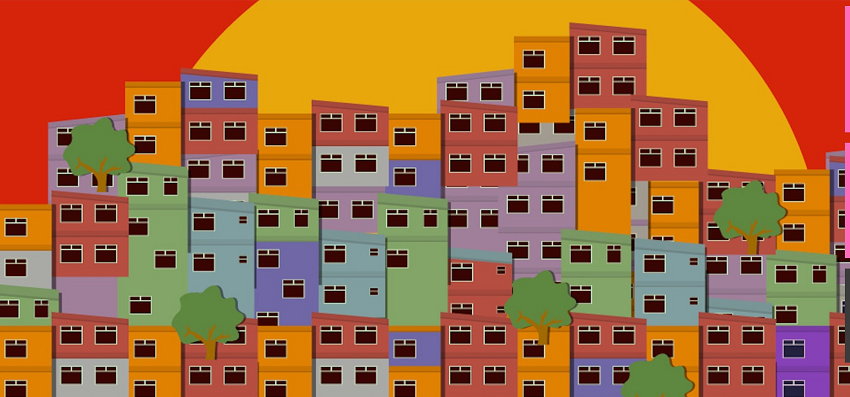 Smart building players are strengthening their open innovation capabilities through investments and partnerships with startups and the incubators and accelerators that support their development.

Corporates are recognizing the need to increase their agility and speed in developing smart connected products and services by leveraging software, analytics and the Internet of Things (IoT) in order to maintain competitive advantage, to gain access to emerging or disruptive technologies and to accelerate digital transformation. Meanwhile, startups need access to key industry players to better understand the unique challenges and opportunities of the smart buildings sector.

Over the past two years, major suppliers of building automation, fire and security systems (UTC, Schneider Electric, Johnson Controls and Siemens) have been sponsoring or launching incubator and accelerator programs for startup companies. Established players have also been working together with startup companies with a focus on flexible, early-stage, open-ended partnerships.

Following on from UTC's announcement in March 2017 of a $300 million investment in a Digital Accelerator based in Brooklyn, New York, the group's Climate, Controls & Security business is focusing its attention on smart building innovation in India.

The unit partnered with Hyderabad-based T-Hub, one of the largest startup ecosystem builders, in August inviting startups that are working on video analytics solutions to apply for the Smart City / Smart Building NanoAccelerator® program, in order to enhance UTC's integrated platform with reliable and efficient video analytics software and embedded intelligence, through open innovation frameworks.

The partnership was strengthened by the announcement this week that UTC has entered into a strategic tie up with T-Hub to launch an advanced emerging technologies laboratory at the T-Hub building in Hyderabad. United Technologies Hyderabad Research and Design Center (HRDC)'s will use this space as a launch pad for its engineers to design and develop innovative solutions leveraging the startup ecosystem. UTC will also use this lab to showcase its building products and platforms so that startups get an opportunity to develop collaborative solutions with the company.

Other examples of similar partnerships in India include Bosch India's accelerator program which is looking to collaborate with startups who are working in areas such as the internet of things (IoT), deep learning, analytics, cloud computing, virtual reality, and blockchain technology. Danfoss is also keen to acquire startups in India, including in the energy monitoring field after having set up innovation hubs in Denmark and Germany.

In May, Honeywell, who have not been known previously as a major investor in startups, launched a $100 million venture investment fund, indicating a new focus on early-stage, high-growth companies.

Murray Grainger, Managing Director and Head of Honeywell Ventures said "Honeywell Ventures will invest in partners that have technologies or business models that are strategically relevant or potentially disruptive to Honeywell's ecosystem. Investing in these partners will add value to our existing portfolio of software and connected devices, provide more innovative solutions for our customers and strengthen our overall long-term growth profile."

Honeywell's building technologies business is also establishing its innovation activities in a new environment. In December 2016, Honeywell announced that it would move to Midtown Atlanta into the new software development center and headquarters of its Home and Building Technologies division. Proximity to a network of universities and colleges anchored by Georgia Tech and Atlanta Tech Village, a technology startup center with whom Honeywell has partnered, aims to serve as a catalyst that connects them deeper into the Atlanta tech community.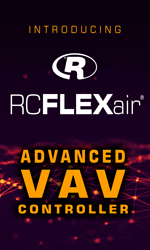 Recently, Stephen Gold, Honeywell Vice President and General Manager Connected Enterprises, indicated that cultivating startup companies, both as suppliers to Honeywell and as potential customers of the company is part of their mission and Atlanta could be one of the cities where the newly announced venture fund might look to invest.

Real estate service providers have also been seeking to differentiate through investment in PropTech and early stage ventures. In July 2017, CBRE Germany entered into a strategic partnership with Disruptive Technologies, a Norwegian specialist in wireless sensor networks, founded in 2013. The aim of the partnership is to identify, pilot and scale innovative applications of sensor technologies for commercial real estate. The range of possible applications includes the optimization of building and plant operation, sustainability solutions and innovative workplace design.
"At CBRE, we see it as our task to identify new technologies and innovative solutions for the real estate sector. This partnership gives us an early insight into technologies and applications that have great potential for increasing efficiency in the real estate of our customers and gives them real added value, "said Thomas Herr, EMEA Head of Digital Innovation at CBRE.

The established players in building automation, facilities management and real estate services are collaborating with startup engines and incubation centres worldwide to leverage the innovation done by startups. They are increasingly seeing their role in smart building technologies as a co-innovator and partner to scale products for the benefit of their clients.

---


[Click Banner To Learn More]
[Home Page] [The Automator] [About] [Subscribe ] [Contact Us]