---

In the name of fostering in-building wireless technology and adoption, the In-Building Wireless Alliance (IBWA) has formed.

Kris Kolodziej, Author & Industry Consultant
kkolodziej@indoorLBS.com
www.indoorLBS.com
Knowing the location of resources and users as they access the wireless network is becoming increasingly important. Being able to track the physical location of wireless devices facilitates a variety of innovative applications.











The applications serve diverse needs, including "way finding" indoors, querying objects and community building (relating people, events and objects based on location), entertainment (location-based games), and education (location-based media). Thanks to expanding use of technologies such as "always on" General Packet Radio Service, Wi-Fi and Bluetooth access points, and Radio Frequency Identification (RFID), new capabilities will help develop location-based services (LBS) resulting in "intelligent buildings."
Commerce likely will drive the adoption of intelligent environments with "smart shopping." Imagine arriving at a local supermarket, and, immediately after crossing the door, you receive a welcome message on your mobile phone that informs you about the day's promotions. Automatically, a shopping list and route map is generated based on your refrigerator contents and consumer habits. At checkout, users just confirm the total and accept the electronic payment with an RFID-enabled mobile device acting as a credit or debit card. RFID chips will be important, because they're small, don't need a power supply, can have embedded documents containing location information, and can be read at a distance.
Such intelligent environments could be the "next big thing," with a paradigm shift from "anything, anytime, anywhere" to "right thing, right time, right place." Consider the example of a large, multi-facility hospital. A doctor, equipped with a tablet PC, which she uses to access patient records and images in real time, is conducting her patient visits. As the doctor moves from the general patient unit into the intensive care unit, the location-aware network senses her movement and instantly instructs the underlying data network to adjust its quality-of-service (QoS) settings to help ensure that she has the highest level of bandwidth priority. In this way, even the largest image file receives guaranteed delivery when it matters the most.
Indoor LBS and IBWA Vision for "Seamless Location" and "Seamless Communication"
With the proliferation of wireless devices and wireless broadband connectivity storming all over the voice and data world these days, real estate developers, architects, building management firms, and wireless companies are putting their heads together to understand how the building of the future will support voice, data, and location technology with a common communication and information technology infrastructure.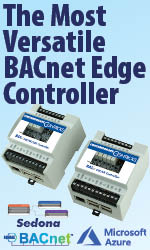 In the name of fostering in-building wireless technology and adoption, the In-Building Wireless Alliance (IBWA) has formed. The goal of the newly formed group is to promote increased coverage, productivity and safety. Founding members include Akridge, ADC, Sprint, LGC Wireless, Motorola and PRTM. Additional members include companies that represent the commercial real estate, communications infrastructure and services, and the public safety sectors. IBWA is trying to "accelerate the adoption of in-building wireless as a means of unlocking value to all stakeholders of communication and information within a building."
IndoorLBS has the vision for creating "seamless location," whereas the IBWA has the vision for creating "seemless communications" with buildings and how various location technologies will support better communication with workers and tenants.
The IBWA estimates that the aggregate value of In-Building Wireless (IBW) can exceed $5 per square foot, per building, per year. The Alliance's research shows that if a building owner was to invest in an IBW solution, which could typically cost from $0.55 to $1.25 per square foot (depending on the complexity of the solution and the feature set provided), the business value to the building owner could be greater than five times the original investment made. One of the aspects to be considered is the communications requirements and concerns of the public safety community. If concerns are identified up front, they can be addressed and mitigated. The public safety savings are estimated at $59-$103 million annually for fire emergencies alone.
According to a recent IBWA survey of more than 70 participants from the real estate and public safety communities, the areas designated as having the greatest need for coverage improvements include parking garages, elevators, and open areas. In addition, building owners rated the ability to coordinate with local emergency responders as the most important public safety feature.
IBWA refers to the complete set of applications, products, services, and networks that collectively enable people and critical assets within a building to reliably communicate with one another. IBWA also reduces the incidence of dropped calls and improves reception in building "dead zones" such as elevators and garages created by newer building materials and architectures.
Please contact me if you would like to obtain more information on IBWA, including membership information.
---


[Click Banner To Learn More]
[Home Page] [The Automator] [About] [Subscribe ] [Contact Us]