---
Last winter, Luciano, a proactive Italian service owner, looking to break out of a flat revenue and profit trend, turned to Fault Detection Diagnosis and Impact (FDDI) technology enabled by IT based remote monitoring techniques. The technology allowed a business strategy transformation, which resulted in increased revenue and reduced expenses! The clients of the service branches have raved about this summer's comfort consistency and improved energy and maintenance bills even during the heat waves.











Luciano dreamed for years of a revolutionary way to transform his service operations and customer service with prognostic tools that would allow his staff to continuously monitor many machines and locations from his service headquarters. He thought it would be fantastic to be able to transfer even a limited portion of his 30+ years of machine diagnostic skills into an automated system that even first year technicians could benefit from. He felt that such advantages would make him so efficient and customer friendly that it would win him warranty responsibilities from major HVAC manufacturers.
JUST A DREAM
Luciano and his team have vast thermodynamic and mechanical engineering knowledge, but limited IT skills or time to learn them. Remote monitoring methods he was aware of were costly and complex due to the efforts required for installation, communication costs, and the vast number of machine protocols. He also recognized that a continuous automated fault detection and diagnostic system would be hard to realize since machines were different due to the increasing number of options, installation factors, and continuously changing ambient conditions. To Luciano's delight, he learned that there were some solutions that addressed his concerns.
TECHNOLOGY
To address the need for the service business to remain focused on their core maintenance competencies and not have to learn or manage new IT skills, they turned to Sensus M.I., a SaaS (Software as a Service) provider, which offers browser based monitoring and FDDI solutions.
Technology Enablers
Software as a Service (SaaS)
Internet for Machine Data Transfer
Wireless Mesh Network
Protocol Translation Service
XML / Web Services
Real Time Multi-threading
After logging into a web page, results are seen and notifications can be setup from any device with a browser. Everyone is always using the latest version and they benefit from not having to install and maintain servers and software. A SaaS is able to offer data security, large bandwidth, processing power, database size, and server uptime through dedicated hosting partners at levels a single service operation could not justify.
Sensus M.I. prefers to use the Internet for machine data transmission. A dial-up modem involves hardware expense, running a phone line, and monthly communication costs. New GPRS and carrier data solutions are a possible alternative, but still involve avoidable costs if a permanent Internet connection is available. Luciano agreed that the majority of commercial buildings have a permanent Internet connection, which adds zero additional monthly costs and improves connectivity reliability since the connection is often closely monitored.
Wireless Enables Solutions
73% lower cost
Half day installation verses + one week for cabling
The first beta site was a large shopping and commercial office complex in Rome. It had a permanent Internet connection in the facility manager's office, but the machines were far from the connection. Roof top units were on the top of the multiple building complex, large centrifugals in the basement, and then multiple air-cooled screw chillers across an access road. There was a BMS system connected only to the centrifugals due to the complexity and cost of esthetically cabling the other units. This is where the emerging wireless networking technology was utilized to communicate machine control data in a reliable wireless mesh. Line of site distance between any two machines was always within range of a node on another machine allowing the signal to hop all the way to the Internet connection. A cabled solution would have had to neatly run up and down each of the buildings and under the access paths to avoid any hanging cables. The cheapest proposal was ~$3,250 to run cabling and would take more than a week to install. A combination of short cables and wireless cost 73% less and took only a few hours to install and test. The facility manager was very impressed when the 802.15.4 Zigbee network continued to work, even in the basement next to two large inverters, where his cell phone and walkie-talkie would not operate. This site is a perfect example of where wireless not only provided cost savings, but enabled solutions that were previously unavailable.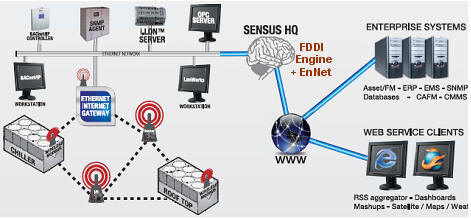 This beta site presented another problem because all the machines did not communicate with the same protocol. The Sensus M.I. partnership with the industry leading Gridlogix generated the solution. Sensus has fully integrated web based administrative pages and front-end user interfaces with Gridlogix's EnNet product. Different protocol data from multiple wired and wireless devices and locations is sent over the Internet to a Sensus server where the EnNet service efficiently translates this data into XML / Web Services or other protocols for submission to other machines or systems. The Sensus FDDI engine, administrative pages, front-end applications, and databases can now easily consume this web service data.
TRADITIONAL REACTIVE SERVICE
Luciano agreed that HVAC service is complaint driven and 'quick fix' oriented. Technicians are often alerted to faults by a too hot or cold customer complaint normally on the hottest or coldest days of the year. A technician will travel to the job site not knowing if they possess the proper parts or skills to identify and fix the problem. Once the technician arrives, there is a good chance that the problem is not immediately apparent because conditions have changed since the client's complaint. This lack of preparedness often means multiple visits are required.
It is possible to have an active static alarm from the machine. These alarms do not diagnose the problem, indicate severity, or fault impact. They often indicate if a sensor value is too high or low. Their main purpose is to prevent catastrophic failures, so when the alarms occur they may trip the machine to turn off. With the very high technician demand, a common 'quick fix' to satisfy an aggressive client is just to 'reset' this alarm and the machine will work again although poorly. Ambient conditions have probably changed since the alarm occurred, so the machine is able to meet requirements and give clients a false indication that everything is ok even though the underlying problem still exists, the machine is operating very inefficiently, and is quickly wearing down components.
FAULT DETECTION AND DIAGNOSIS
A service company using an automated FD (Fault Detection) system is given an early indication if a machine is working properly or improperly and if improperly, the severity. Machine data is determined to be in a steady state and then analyzed in the FD engine, which continuously learns about the equipment using artificial intelligence. It is key that the 'FD' system is a multi-threading service so it is scalable and reliable. A full FDDI (Fault Detection Diagnosis & Impact) system will also provide a couple of words diagnosis naming the fault, such as "Low Refrigerant", or "Dirty Coil". The energy or machine longevity impact of the fault is also calculated.

PROACTIVE SERVICE
The service company coordinator in the office, who is in charge of scheduling service technicians and often answering client complaints, now has a new single dashboard FDDI reporting tool that contains machine severity rankings, fault diagnosis, and impact summarized by row with the initial, last, and total time a machine has been in fault. The coordinator now sorts the data by combinations of ranking severity, fault, and impact to determine his service technician schedules. The biggest problems may not always get the priority. For example, often there are multiple machines at a site, but a technician may be making a preventative maintenance or repair visit due to one machine. They can be prepared to solve more minor problems on the other machines at the site as well. This new dashboard tool requires the coordinator's time, but this has shown to be offset by the reduced number of client complaint phone sessions, since most maintenance was performed before any client impact was felt, resulting in proactive service.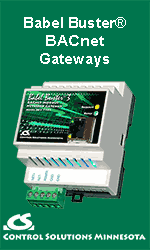 SERVICE COMPANY REDUCED COSTS AND INCREASED REVENUE
Luciano has built up an alliance of service contractors across Italy, allowing him to offer service throughout the country. He often out sources service work in areas where he does not have a local office and understanding the proper costs and ensuring that the work is satisfactorily performed is very difficult. The FDDI system ensures more accurate costs and confirmation that the work is complete. The service coordinator's new knowledge of equipment problems allows proper scheduling of skilled internal and outsourced technicians and ensures that they have the necessary tools and parts to finish the job in one trip. The service company is providing better service even though they are making fewer visits to fix the same problem. This reduces costs and frees up technicians to take on new clients, increasing revenue.
Luciano's new understanding of the energy and machine longevity impact of faults and machine operations for particular client usage patterns empowers him to approach clients with ROI calculations for repair service, parts, retrofits, and new equipment, which greatly enhances his chances to make the sale.
Early fault detection, even during average temperature days and low load machine requirement periods, allows repairs to be scheduled during a service company's 'off season'. This dramatically reduces the chance that faults, which generate customer complaints, will occur during the extreme condition days when service technician demand exceeds supply. It also allows his current technicians to accept new clients during high demand periods generating additional revenue without adding personal costs.
The FDDI system has given a risk adverse Luciano the confidence to offer Full Service contracts to clients for the first time. Using sensor data, alarms, and FDDI results that are continuously stored in a database, analysis of past service and equipment performance has given him the assurance to offer fixed pricing to a large OEM to manage their warranty service and extended warranties. Part of the agreement, was that a FDD system be installed at the OEM's test stand to ensure manufacturing defects are limited.
Service and Warranty Operation FDDI Benefits
| | |
| --- | --- |
| Increase Sales | Lower Costs / Improve Efficiency |
| Justify ROI for repair service, parts, retrofits, and new equipment | Remotely verify service tech. & subcontractor performance |
| Smooth service load providing more resources on high demand days | Bring proper parts & skills on the first trip |
| Confidently sell extended warranties and full service contracts | The growing HVAC-R technician shortage creates additional demand for FDDI systems. |
EQUIPMENT OWNER AND USER BENEFITS
Energy Savings
$478 per month for two medium sized machines with minor problems
The shopping center complex had two 263 ton air cooled screw chillers. One was detected to have a 20% dirty coil with an energy impact based on the center's 6 hour per day usage of 5.6% or $263 per month. Another unit was detected to have a 6% under refrigerant charge, which was reducing compressor life. This amounted to a 5.0% or $215 per month increased energy bill. In both cases, there were no static machine alarms or client complaints because the machines were able to meet cooling demands. Refrigerant leaks often progress into problems that do affect comfort and result in equipment failure and significant higher electrical bills. Client complaints were avoided with these particular problems. They were detected in the springtime and proactively fixed during a time the units were normally not in use resulting in zero machine downtime, the prevention of high-energy bills, and use of low cost parts.
Owner & User Benefits
Optimal Energy Efficiency
Consistent occupant comfort and health
Elimination of client complaints
Longer equipment life
Reduced maintenance costs
Reduced unscheduled costly equipment down time
The service company has a few hotel and super market clients with multiple locations. These clients appreciate the opportunity to also continuously monitor their equipment. They often already have a SCADA system, BMS, or asset management system. EnNet allows FDDI results or machine data to be integrated with existing systems, so users do not have to manage or learn yet another interface. The Sensus administrative pages, which provide a browser based front-end to many EnNet features, allow for email, SMS notifications, or database automated work order triggering to be setup based on customized formulas and parameters. Such features are considered very valuable in situations where equipment downtime can have significant financial consequences.
CONCLUSION
The 'New Buildings Institute' summarized results from 4 studies on 503 commercial rooftop units (avg. 7.5 tons per unit) 4 years old or newer on 181 buildings in 5 states. 71% of units studied had some kind of problem that affected performance with an average of 1.9 problems per unit. The California Energy Commission's Public Interest Energy Research (PIER) Program has stated that more than 28% of the electricity used in California commercial buildings is for air-conditioning, heating, and ventilation. At least 10% of this energy is wasted due to excessive run time and problems in the HVAC equipment and controls.
"71% of units studied had some kind of problem"
The need exists for scalable and economical remote monitoring and FDDI solutions that will assist to dramatically improve service operations and reduce environmental impact, while providing clients more consistent comfort and financial benefits. Rapid adoption can occur as the technology drivers that enable the benefits can now be outsourced to a solutions provider allowing focus to remain on core service or warranty activities. It still remains crucial for service operators to implement the operational and strategic marketing changes enabled by this improved information flow and valuable FDDI results in order for all potential benefits to be realized.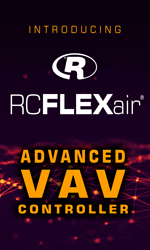 A service innovator like Luciano, has shown how his company was able to offer new service levels to clients while preparing and profiting from the summer heat through emerging connectivity technology, FDDI analysis, and his ability to capitalize on it.
Sensus M.I. and Gridlogix will be exhibiting and presenting at the BuilConn, M2M Expo, and Witivity conferences in Amsterdam October 3-5 where you can learn more about FDDI, Web Services, Wireless and their commercial applications.
For more information contact Brian Thompson at b.Thompson@sensusmi.com or visit www.sensusmi.com
---
About the Author
Brian Thompson is a founder and CEO of SENSUS M.I. The Sensus core business is advanced Fault Detection Diagnostic & Impact (FDDI) solutions for HVAC and refrigeration equipment targeted at OEMs, service organizations, facility managers, and facility maintenance companies. Sensus has developed unique plug-n-play connectivity solutions utilizing the internet, XML, web services, and wireless mesh, that do not require onsite IT department involvement, cabling, or software installation. This has allowed integration of FDDI analysis with equipment, control, and software applications.
Brian has experienced the needs of the commercial HVAC industry through tenure with a large global HVAC-R manufacturer beginning in the US in a global joint venture development position. He then spent 5 years in a regional EMEA role based out of Italy. Brian is a frequent speaker at industry events such as BuilConn and has had numerous articles published promoting the adoption of machine connectivity and FDD solutions.
Brian received the Entrepreneurial Kluener Award from Xavier University in Cincinnati OH, where he graduated Cum Laude. He also has lived in China and the Philippines after spending time studying in Brussels at Vesalius College with a focus on the European Union.
---


[Click Banner To Learn More]
[Home Page] [The Automator] [About] [Subscribe ] [Contact Us]