---
Unwiring Your Building

The Impact of Wireless Building Automation


Zach Denning
Controlco

The subject of wireless controls has been broached in many building automation applications due to its flexibility and ease of installation. From an engineered approach, wireless is a highly lucrative solution for retrofits ranging from pneumatic conversions to simple rooftop integrations due to the lack of wiring costs and risk of installation based mistakes. Most modern businesses have built network infrastructures based on wireless technology as connectivity strength and reliability have greatly increased over the last few years. Yet, how have are these advantages portrayed in a building automation environment? What are the impacts of moving your control system to a wireless infrastructure?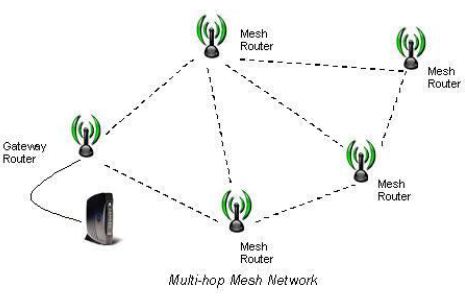 Traditional building automation systems are networked primarily in a "daisy chain" pattern, which wire all the controllers on a bus in series. Wireless technology has enhanced the traditional series based bus through the development of a "mesh" network. On a mesh network controllers pass information wirelessly between devices to the supervisor platform or hub. There are several key advantages to a mesh network:

Mesh networks span great distances depending on line of sight and interference.

A mesh network can be organized in the traditional series pattern or enhanced through a "star pattern".

Centralizing the location of devices on a network an engineer can limit points of failure on the bus and prevent communication failures to multiple devices.(i.e. if a controller were to stop functioning another controller in range would still be able to pass the information back to the hub through its wireless communication.)

Wireless controllers have the capability to reroute data throughout a network based on data traffic and failed routes of communication.
Wireless technologies are typically employed in installations or retrofits where physical connections and installation of conduit is either cost prohibitive or impractical. Other major advantages lie in applications where there is frequent construction for tenant or other build outs, as it is common for a contractor to inadvertently cut communication network lines during a demolition of a tenant or other space.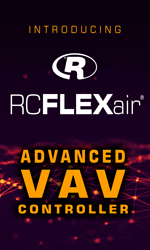 While a wireless communication strategy can be a viable and cost effective alternative to hard wired networks, wireless technology is not without its challenges. Wireless automation networks are habitually impacted by harsh radio frequency environments, and most commercial spaces contain numerous other wireless devices ranging from cell phones to computers. Physical infrastructure obstructions such as elevation changes, metal cladding, thick concrete, and even building occupants can significantly affect wireless signal strength and distance penetration. Understanding the ramifications of these issues and properly adjusting to them is critical and can greatly increase the reliability in any environment. As an example, proper antenna selection (high gain, low gain, directional, omni-directional, point to point, etc.) can make the difference between a poorly performing network and a highly reliable one.
Many different types and technologies of wireless devices exist, and no single product or technology is appropriate for every application. Controllers can be chosen based upon input voltage requirements (typically more important in retrofits), wireless protocols, or bandwidth requirements. The key to a successful installation is the proper selection of technology (controllers, antennas, and peripherals) and a correct physical installation. The best performing wireless controller will not work if housed in a metal container, nor will the best chosen antenna deliver the proper result if it is not oriented correctly.
Any application, from new projects to old BAS integrations, that are looking to reduce installation costs and increase flexibility should consider wireless technology. Through proper engineering, wireless technology might be the answer for an otherwise cost prohibitive installation or retrofit.
---
About the Author

I currently maintain an engineering sales position at Controlco. Our business is consulting customers on energy consumption through BAS systems. I'm an avid follower of the industry and am always open to new opportunities and approaches. You can reach me at z.denning@controlco.com or my cell at 510-318-4456.
---

[Click Banner To Learn More]
[Home Page] [The Automator] [About] [Subscribe ] [Contact Us]