Seizing the Opportunity

Seizing the Opportunity is a comprehensive, 32-page "possibilities brief" that covers hot-button issues like real-time pricing, integrated resource planning, and power marketing - and turns them substantially to your advantage.

This paper resource has come highly recommended. Check it out and review the ELI web site for these lighting control case studies and others.

Daylight Harvesting (Costa Mesa)
Alachua County Office of the State Attorney
---
AutomatedBuildings.com is always on the look out for great web resources that we can point our reader to and Electronic Lighting, Incorporated or ELI is one of these resources. Innovative lighting control is one of the core control components of a successful Automated Building in a deregulated world. We have included one of their articles in this issue.
BRIGHTON (COLORADO) CHARTER SCHOOL INSTALLS INNOVATIVE LIGHTING SYSTEM ENABLING LOAD SHEDDING, DAYLIGHT HARVESTING AND DIMMING OF LIGHTS BY LOCAL UTILITY DURING PEAK POWER PERIODS WHILE ENHANCING QUALITY OF LIGHT
The traditional enviromental automation industry must understand better the power of well executed lighting designs and control to achieve the total potential synergy of High Performance Automated Buildings.
Seizing the Opportunity is a publication of Electronic Lighting, Incorporated. ELI's innovative controlled lighting systems form the framework for a load management strategy that enables businesses to take a quantum leap forward in man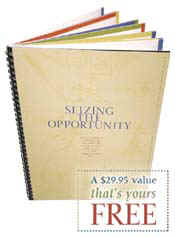 aging total energy costs while improving the quality of light. You have a few hard questions that need answering - and need answering now. Questions about the new shape of energy markets. About recent changes that have rocked the foundations of energy delivery, management and measurement as you know them. Who wins in this deregulating world, and who gets left by the wayside? How do these changes - present and future - pertain to you and your company? And more importantly, how can you profit from them?
Seizing the Opportunity has the answers.
Seizing the Opportunity is a comprehensive, 32-page "possibilities brief" that covers hot-button issues like real-time pricing, integrated resource planning, and power marketing - and turns them substantially to your advantage. It identifies breakthrough control strategies guaranteed to help your company succeed, regardless of deregulation's final form. And it can be yours, now. Seizing the Opportunity will enable you to take action, compete more effectively - and win big.
Request your FREE copy today. In just 32 pages, the future will appear much more familiar - and begin to smell a lot more like money.
---


[Click Banner To Learn More]
[Home Page] [The Automator] [About] [Subscribe ] [Contact Us]