---
The first ever "CABA Intelligent Building Ranking Tool workshop/forum" http://www.caba.org/ib_workshop.












The first ever "CABA Intelligent Building Ranking Tool workshop/forum" will be held April 12 and 13, 2004 at the Adam's Mark Hotel, co-located with BuilConn 2004. The Intelligent Building Ranking System workshop/forum is scheduled to start at 1:00 p.m. Central time, April 12 and continue April 13, 8:00 a.m. to 2:00 p.m.
The Intelligent Building Ranking Tool is intended to assist building owners/managers and the real estate industry to develop a Building Intelligence Quotient (BIQ). The workshop in Dallas will determine the relative values for a list of criteria under each of the following areas:
· Building Communication Systems · Building Automation and Security Systems
· Building & Facility Management Applications · Building Structure & Systems
Tom Lohner, Vice President, Teng Solutions and Chair of the Intelligent Building Ranking Tool Task Force will kick off the program. Each of the building components listed above will be discussed independently. Tom will present an overview of each of the areas, to be followed by a workshop/forum session led by Ken Sinclair, founder and editor of AutomatedBuildings.com, to develop the overall ranking for that IB area.
Jim Young, Producer and Founder of Realcomm will be our kick-off speaker to start the second day. Jim is a real estate and technology visionary who will offer his insights, on why technology must be a valued and integral part of any real estate project.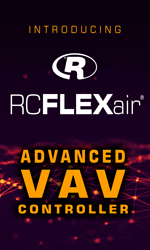 We also have committed participation from other major industry players such as Cisco Systems, Intel, Liberty Property Trust, the Appraisal Institute and the International Facility Management Association (IFMA) who will offer their perspectives as we develop this important ranking tool.
Your participation in this workshop is also important. We need a mix of individuals from various technical backgrounds to ensure that all aspects of intelligent building technologies are fairly represented in this process. We are requesting your assistance to ensure a successful workshop/forum. The agenda as well as a list of the intelligent building criteria developed by the Task Force and a draft of a ranking matrix can be found at: http://www.caba.org/ib_workshop.
Please let kirkatcaba@sympatico.ca know if you plan to attend or if you can send an alternate from your company/organization and, please provide contact information for other potential participants.
CABA: oBIX meeting/conference call The next oBIX meeting/conference call is scheduled for April 13, 2004 from 2:00 p.m. to 5:00 p.m. CST. The meeting is collocated with the BuilConn Conference (http://www.builconn.com) at the Adam's Mark Hotel in Dallas. The room name/number will be posted at the hotel.
Conference call facilities will also be available: Toll Free call-in # - 1.877.882.0542 International calls - 1.706.679.6844 Pass code: 6514974028 Please make every effort to attend this meeting, either in person or by conference link as we will be making the final decision on which hosting organization we will be recommending to the CABA Board of Directors.
---

[Click Banner To Learn More]
[Home Page] [The Automator] [About] [Subscribe ] [Contact Us]