---
Updated April 15th
Staefa Improves Building Efficiency With TALON Predator Single Duct/Dual Duct Low Flow VAV Controller
BUFFALO GROVE, Ill. – The Staefa Control System brand of Siemens Building Technologies, Inc. now includes a new HVAC Variable air volume controller, the TALON Predator Single Duct/Dual Duct Low Flow. Designed for applications where tight flow accuracies must be maintained (e.g., pressurized rooms), the controller provides quiet operation to eliminate occupant white noise and reduces energy usage for long term cost savings. It is particularly suited for critical environments in hospitals, laboratories, industrial buildings, and medical offices where highly accurate building control is required. The Predator Low Flow is best suited for flow ranges between 150-1200 fpm, with tightest accuracy particularly noticeable below 400 fpm. Staefa Control System, a brand from Siemens Building Technologies, Inc., leads the industry with the TALON open protocol building control system. For more information, visit: www.staefa.com
---












Biometric Standards Expected
Biometric device makers already have begun a handful of efforts to create standards. That would let users mix and match biometric systems. None of the standards is complete yet, but a few should gain market traction in the next few years, predicts Erik Michielsen, a director at ABI Research. Although fingerprinting will continue to find only niche use in corporations, eventually its advantages compared to traditional security mechanisms will lead to widespread adoption, he forecasts.
---
Wireless Innovator Zensys To Participate at Connections™
Dallas, TX - CONNECTIONS™: The Digital Home Conference and Showcase is pleased to announce Zensys as a gold sponsor for its 2005 event, which will be held May 11-13 at the Hyatt Regency near the San Francisco Airport in Burlingame, Calif. Zensys is a leading provider of wireless networking technology for control and status-reading applications, most notably recognized for its Z-Wave™ technology, an RF-based, two-way, mesh network communications protocol that enables everyday devices to be controlled and monitored wirelessly. Parks Associates' research shows that powerline and wireless standards simplify installation of home controls and may be applied across market segments - from small homes to large commercial office buildings.
---
Honeywell Helps Pennsylvania School District Generate Energy Savings
Tuscarora School District in Mercersburg, Pa. and Honeywell announced a $6.2 million contract - which includes a $4.1 million energy savings performance contract and a maintenance agreement for $2.1 million. Facility upgrades performed under the 15-year contract will help the school district cut its utility costs by 15 percent, while generating an estimated $4 million in energy and operational savings.
---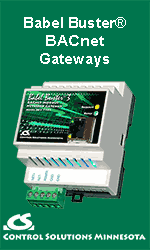 Successful Building Open Systems Seminar Series Picks Up Two New Sponsors:
Adept Systems Inc. and SensorLogic Inc.
San Jose, CA – LONMARK International announces two new sponsors for the successful Building Open Systems Seminar Series targeting facility professionals throughout the US and Canada. Adept Systems Inc. is a supplier of hardware and software products for the developing and marketing high technology products for interoperable networked control systems based on the ANSI/EIA 709.1 and other Internet Protocols such as EIA 852. SensorLogic provides the M2M application, communication, and business services to help organizations short-cut the costs and efforts required to bring branded M2M solutions to market.
---
Ember products achieve official ZigBee-compliant status
BOSTON — Ember, a wireless semiconductor solutions company which has emerged as the ZigBee market frontrunner, today became one of the first companies to earn official ZigBee-compliant status, according to the ZigBee Alliance. The certification is significant for Ember customers and partners because it brings a host of benefits, including:
· ZigBee-compliant marketing and promotional validation for their products,
· assured interoperability with other vendor's ZigBee-compliant platform based products,
· additional consumer credibility and market acceptance for their products, and
· assurance that their own end-user products will have to undergo minimal ZigBee platform compliance when they undergo 3rd-party testing, thus speeding product entry into the market.
---
Gridlogix Adds Support for LONWORKS® to Protocol Translator Software
Gridlogix, Inc., a leading creator of enabling interoperable XML Web Services technology announced enhanced support for Echelon Corporation's i.LON® 100 Internet Server. The Gridlogix EnNET® CMC Server is a software application that extends the functionality of the i.LON 100 to include robust protocol translation between LONWORKS® networks and other automation protocols and systems. Access to the LONWORKS device bus is provided by the i.LON 100 allowing BACnet/IP, Modbus RTU, Modbus TCP, SNMP, OPC DA and many legacy automation protocols to be seamlessly integrated with standard LONWORKS networks. Gridlogix www.gridlogix.com
---
BuilSpec Education Seminar at The TFM Show
April 20-22, Chicago
The BuilSpec Educational Seminar at The TFM Show™ is an intensive one-day event designed for building owners and facility managers in the midst of the sweeping changes occurring in the buildings industry. BuilSpec will shed light on how new technologies' inherent benefits can ensure the success of the facility executive and building owner and present a perspective of what is likely to happen in the years to come as the future of buildings is redefined. BuilSpec at The TFM Show is brought to you by Clasma, Inc., the organizers of BuilConn. More information is available at www.BuilSpec.com
For more information on the TFM Show http://www.tfmshow.com
---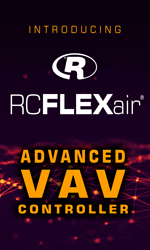 HID Strengthens Ability to Deliver Identification Solutions with the addition of Synercard
Newly Acquired ID Software Developer Brings Digital Identity and Photo Management Capability to Market Leader in Access Control Cards and Readers
IRVINE , Calif. -- HID, the premier manufacturer of contactless access control cards and readers for the security industry, announced that Synercard Corporation, newly acquired by ASSA ABLOY's Identification Technology Group will become part of HID. Synercard will be managed by the HID executive team and continue to design and distribute digital identity and photo card management software products, including the popular ASURE ID line of identification software products.
---
DestiNY USA - America's Most Visionary Real Estate Project?
Silicon Valley will go down in history as one of the hotbeds for innovation and economic prosperity. All around the world government officials, economic development staff and developers are trying to figure out what ingredients are necessary to create a phenomenon as unique and successful as the "Valley". Silicon Valley took a number of successful technology companies, added the financial muscle of San Francisco, sprinkled in the savvy of Sand Hill Road venture capitalists and added an awful lot of intellectual capital from some great universities and the rest is history. From this unique blend of skills and circumstances, a hotbed of innovation and technical prominence emerged. The questions that emerge are how and why did it happen and more importantly, can it ever happen again?
Although DestiNY USA does not lay claim to being the next Silicon Valley, this master planned, technically innovative destination could prove to be one of the most forward thinking, progressive, 21st century, NextGen projects in the world. Its vision and advanced thinking put it in the same category as Cyberport in Hong Kong, Digital Media City in Seoul and One North in Singapore. Although all of these projects represent different distinct visions, the common denominator is that they all have forward thinking ideas of what life will be like in the 21st century and are developing Real Estate projects to support and promote that lifestyle.
---
Jungo, Intel, and Direct Insight in a 1-Day IXDPG425 Application Development Seminar

28 April, 2005 Seminar held in Cambridge, UK dedicated to developing embedded Linux applications on an Intel XScale® gateway design.

In this session, you will hear about the latest developments in Intel's XScale network processor product plans, as well as how to utilize Jungo's gateway software platform to develop next generation voice, data, security and wireless networking devices. In just a few hours you will get hands on experience in creating and integrating new applications and drivers, creating and modifying GUI and compiling and running your own firmware version on the Intel XScale based gateway design.
---
At ZigBee Open House 2005, Helicomm was pleased to present…
Industry's leading ZigBee-ready M2M Network Terminal (IP-Link 2000) IP-Link 2000 Terminals are best suited for low-data-rate, short-range applications, and are ideal solutions for serial data acquisition, remote monitoring and control. In addition to short-range wireless networking, the IP-Link 2000 Terminals can be connected to GPRS/CDMA terminal family to provide a total wide-and-local transmission range M2M wireless solution.
---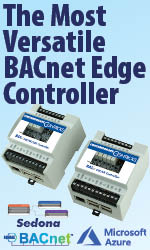 Distech Controls Awarded Outstanding Performance for 2004
Brossard, Quebec, Canada - Distech Controls was awarded the Outstanding Performance Award for 2004 by Echelon Corporation; winning the award at the annual Echelon Americas Channel Partner Conference, held in March of 2005 in San Jose, California. The Outstanding Performance Award was given to Distech Controls in recognition of its sales and channel growth, exceeding forecasted growth for 2004, and in recognition of its commitment to the promotion of open systems. For additional information concerning Distech Controls, www.distech-controls.com
---
Mija's EN-Gauge™ Electonically Monitored Fire Extingusihers Adopted by High-Security Government, Educational and Retail Facilities
Rockland, Massachusetts – Mija, Inc., the makers of EN-Gauge™, the first multi-patented electronic monitoring capability for fire extinguishers and extinguishing systems announced that its EN-Gauge technology has been adopted for use by several industry sectors. Installations have occurred and are planned in a number of correctional, educational and retail outlets nationwide with a potential of having over one hundred installed sites before year's end.
---
ON DEMAND's successful participation at Embedded World 2005
The first-time presentation of SVEN (Scalable Video ENgine) was sparking big interest among visitors and other exhibitors
Vienna - ON DEMAND's seminal innovation SVEN allows codecs such as MPEG2, MPEG4, H.264, JPEG2000 as well as WMV9 for the very computing intensive frame formats like 720p30 or 1080i60 by simply modifying the firmware making the SVEN the first processor in the market capable of handling high definition multi standard compliant video codec implementations on a fully programmable core. The SVEN is a turn-key solution, which includes all mandatory modules for video encoding and decoding such as frame parsing, entropy decoding and video processing.
---
CitectFacilities™ is Open & Reliable Way to Cut Building Management Costs & to Achieving Centralised Single or Multi-Site Control
CitectFacilities™ V6 is the 21st century answer to cutting building operating costs and to providing managers with the benefits of centralised monitoring of their real estate assets. A PC-based system, CitectFacilties V6 enables managers to integrate building features such as climate, lighting, security, electrical distribution, fire detection, lifts and other systems, and to control and monitor them centrally. This control can be across single or multi- sites with an integrated webclient providing secure, reliable and easy access from anywhere in an enterprise. The integrated webclient is just one of a host of new features adding further to the powerful functionality of the dual-redundant V6 facilities package. V6 is characterised by its open architecture, which allows easy integration of building automation protocols such as LonWorks,BACnet and Modbus, and its intuitive graphics that enable end users and independent system integrators to quickly develop and deploy building management solutions. In addition to these feature, V6 introduces the 'Process Analyst' – a next generation visualisation tool that enables building operators to quickly analyse the cause of building automation problems by bringing together trend and alarm data, which are traditionally stored separately. The new tool also goes further: helping operators to recognise patterns that lead to particular problems occurring, so that in future they can be avoided.
---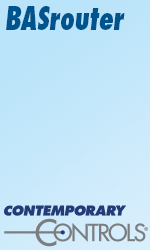 Siemens Improves Temperature Control with New RWD Series Universal and Heat Pump/Refrigeration Controllers
BUFFALO GROVE, Ill. – Siemens Building Technologies, Inc. has introduced a new family of RWD Series HVAC controllers. RWD Series Controllers are non-communicating, electronic HVAC devices with a large LCD display to view setpoint, temperature and output characteristics. RWD Series controllers are ideal replacement for old pneumatic HVAC control systems. Each controller has pre-programmed applications for quick setup of parameter settings for optimum and reliable energy conservation. For more information on Siemens Building Technologies, visit www.sbt.siemens.com
---
New Fume Hood Monitor Boasts Sleeker Design, Enhanced Functionality
ACTON, MA—Phoenix Controls Corporation has released an upgrade to its existing fume hood monitor product line. The new X30 series features a wider assortment of alarms, adjustable alarm volume, added power supply options, a streamlined appearance and backward compatibility with earlier models of Phoenix Fume Hood Monitors. A tape measure is the only tool required for commissioning the X30 series. All other tasks are performed through the touch pad on the monitor's faceplate.
---
Teletrol Systems and Veris Industries Demonstrate BACnet Interoperability for Energy Management
Teletrol Systems, an industry leader in building automation technology, and Veris Industries announce the successful integration of their respective BACnet MS/TP products in an energy management system. The system incorporated the new BACnet Energy Meter from Veris and the latest release of Teletrol's eBuilding Internet-powered building automation and control system. The BACnet Energy Meter is the latest addition to Veris' popular line of energy monitoring products. The new meter offers a combination of high accuracy, quick installing hardware and the BACnet communication protocol, making this the ideal meter for energy management applications with control systems communicating through BACnet. Installation time and cost are significantly reduced through automatic correction for phase reversal and the use of unique, patented, industrial grade split-core CT's, eliminating the need to remove electrical conductors.
For detailed product information, visit the Veris web site at www.veris.com or Teletrol at www.teletrol.com..
---
Gridlogix, Inc. announces the release of EnNET® CMC
Gridlogix, Inc., a leading creator of enabling interoperable Web Services technology today announced the release of EnNET® CMC for translating disparate control system protocols into industry standard BACnet/IP. EnNET CMC (Centralized Monitoring and Control) provides robust protocol translation so that legacy building management systems can be managed using any BACnet Operator Workstation. The EnNET CMC Server can easily translate Modbus RTU, Modbus TCP/IP, SNMP, LON, OPC DA and many legacy protocols into BACnet/IP. EnNET CMC is a very easy to use and scalable software alternative to other hardware-based protocol translators and gateways on the market. For more information visit Gridlogix www.gridlogix.com
---
Tendril Networks Teams With Ember To speed, Simplify ZigBee Wireless Sensor Network Application Development
A technology partnership has been announced between Ember and Tendril Networks that will enable companies to quickly and easily build applications that draw information from ZigBee(tm) networks. ZigBee is a wireless, standards-based radio technology that addresses the unique needs of remote monitoring and control, and sensor network applications. Tendril is developing a Web Services-based technology for ZigBee networks, called a "service broker," using Ember's ZigBee-ready semiconductor and software platform. Tendril's new service broker will shield developers from having to learn new programming skills or master the intricacies of the ZigBee networking stack. Instead, they can build applications in familiar, higher-level languages, like Java and Web Services, using the service broker to automatically extract and manage data transactions across the ZigBee network.
---
Mohawk announces the PlenumPlus family of copper cables
Leominster, MA - Mohawk, a leading manufacturer of fiber optic and copper cable products, announces the PlenumPlus family of copper cables, manufactured with a new enhanced user friendly Thermoplen LCTM jacket. This new cable jacket offers excellent flexibility, strip-ability and reduced memory effect for
ease of installation with reduced coiling. These cables meet stringent NFPA tests for flame spread and smoke to make it one of the most fire-safe cables on the market. In addition, significant improvement has been made in the jacket's ability to take color concentrates and printability eliminating the need for previously required hard-to-read marker tapes of traditional Limited Combustible constructions.
---
KMC Representation Expands in the Middle East
New Paris, Indiana - As another indication of increasing brand representation, KMC Controls has entered into a partnership with Dutco Tennant LLC located in the United Arab Emirates. This partnership enables Dutco to provide KMC products and solutions to its customer base within the United Arab Emirates and Qatar. The new alliance strengthens KMC representation in the Middle East which already includes Israel, Lebanon, Egypt, Saudi Arabia, and Kuwait.
KMC Controls (formerly Kreuter Manufacturing Company www.kmccontrols.com has been designing and manufacturing HVAC controls and building automation products for 35 years.
---












Distech Controls Obtains ISO Certification
Montreal, Quebec, Canada - Distech Controls, Inc., manufacturer of the EasyControls (tm) building automation solution, announced it obtained ISO 9001:2000 certification. The ISO 9000 mark is primarily concerned with quality management and certifies that the company fulfils the customer's quality requirements and applicable regulatory requirements, while aiming to enhance customer satisfaction, and achieve continual improvement of its performance in pursuit of these objectives. For additional information concerning Distech Controls, www.distech-controls.com
---
How the West was won!
VICTORIA, BC -- Reliable Controls® wishes to welcome to the team: Will McNeill, Regional Sales Manager - Western USA. Will is a highly ambitious technical professional with a passion for the science of technology and the art of premium service. His 15 years of controls experience with Johnson Controls, Honeywell, Yamas Controls, and Steven Engineering, and his MBA and BSc in Technology, makes a great addition to the company. We look forward to helping him grow the Western US market. Feel free to contact Will: 15510 Williams Street #L, Tustin, CA 92780 Email: wmcneill@reliablecontrols.com
If you would like more information about Reliable Controls, please visit http://www.reliablecontrols.com
---
America's first Digital Signage Summit
Become a key supplier to corporate America:
Network with blue chip companies who are looking for suppliers
Establish your reputation with leading retail stores, entertainment facilities, banks and other location owners
Benchmark your business model against your competitors
Learn about new growth opportunities for your model business – what are the future market trends in digital signage technology?
Expand your client base and network with our audience of senior executives from North America's leading corporations
Source exclusive knowledge unavailable elsewhere at this FIRST conference of its kind in the US
Connect with decision-makers who are ready to approve purchases and sign contracts
http://www.strategyinstitute.com/042605_digisign_ny_atb/dsp_digisign_ny.php.
Automated Building subscribers are eligible for a 15% discount if you register by April 8th, see the dedicated registration page for details.
---
Honeywell Introduces T7350H Communicating Thermostats for use with LonWorks® Network
Easy-to-Use, Easy-to-Program and Easy-to-Learn Thermostats Save Energy and Enhance Comfort
MINNEAPOLIS - Honeywell (NYSE: HON) introduced the T7350H Communicating Commercial Programmable Thermostats, which communicate over a single LonWorks® communication bus for truly open Direct Digital Control (DDC). Honeywell's T7350H thermostats are fully supported by the Light Commercial Building Solution control system, a portfolio of application-specific controllers, plant controllers and building managers that reside in a LonWorks network.
---
HORASet New CD-Rom with free Valve sizing programme
Hora's latest CD-ROM has been updated with new products, latest price list and a free valve sizing programme HORASet.
The latest CD-ROM contains all product information and therefore serves as a practical reference on your PC. The easy-to-use interface provides quick and convenient access to all: Data Sheets, Circuit diagrams, Operating Instructions. Other information on the CD-ROM includes product brochures, company presentation, certificates of approval and Price List B04. Further information on-line at: http://www.slaneydirect.co.uk/
---
Recently Published Titles from Fairmont Press
Handbook of Financing Energy Projects by Albert Thumann, P.E., C.E.M., and Eric Woodruff, Ph.D., C.E.M.

Facility Manager's Guide to Security: Protecting Your Assets by Robert Reid

Guide to Electrical Power Distribution Systems, Sixth Edition by Anthony J. Pansini
For more information visit www.aeecenter.org/books
---
Honeywell Receives Technology Leadership Award for its Pioneering Role in Building Integration Technologies
PALO ALTO, Calif.--(BUSINESS WIRE)--Frost & Sullivan today announced that it has selected Honeywell as the recipient of the 2004 Frost & Sullivan Technology Leadership Award. The Award follows a recent Frost & Sullivan study, Strategic Analysis: Integration of Building Technologies with BAS, which recognizes Honeywell for leading the integration of building automation systems (BAS), security systems, and fire and life safety systems, along with other shared services. Frost & Sullivan presents this Award annually to the company that has demonstrated technology leadership by excelling in all stages of the technology life cycle -- incubation, adaptation, take-up, and maturity -- to ensure a continuous flow of improvements. The Award recognizes the innovation of leading-edge concepts, which help pioneer client applications.
---
Industry's First Open, Interoperable Solution: Invensys Building Systems Adds BACnet-TM- Controllers to I/A Series-R- Building Automation System
LOVES PARK, Ill.--(BUSINESS WIRE)--Invensys Building Systems has added a series of advanced, fully programmable BACnet(TM) controllers to its popular I/A Series(R) Building Automation System, making it the industry's first open, interoperable solution with a complete range of BACnet, LON and 'native' manufacturer-specific controllers to choose from. The new BACnet models are fully programmable using the Visio(R) based WorkPlace Tech Tool, which enables the user to program the controller with easily understood drag-and-drop graphic representations of common control algorithms and functions and easy-to-use "wizards" that automate controller configurations.
---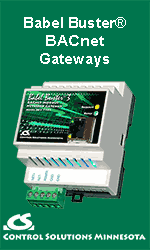 Harbour Research - Smart Buildings: A Pervasive Microcosm
The Buildings venue offers important insights into the challenges, opportunities, and progress of pervasive computing and M2M. This week's concurrence of BuilConn and the M2M Expo in Dallas, TX, gives us the opportunity to take a look at the progress of smart building technology in the context of the evolving M2M and Pervasive Internet space.
How similar are the applications in the buildings venue to those in the broader Pervasive Internet and M2M space?

Do the supply-side technologists and demand-side adopters share attributes similar to the broader M2M space?

Does progress with adoption of pervasive technologies look the same?
To read more from Harbour Research's March 23 Newsletter
http://harborresearch.com/currents/issues/20050323/currents_20050323.html
---
Realcomm Advisory Newsletter - Singapore Surpasses U.S. As Top Tech Nation!
As reported a couple of weeks back by a number of international sources, Singapore has taken the number one position in the world as it relates to information technology competitiveness. They have displaced the United States, who dropped to 5th place in the report. This has significant implications in respect to long term overall economic competitiveness and innovation. The report, produced by the World Economic Forum, basically stated that Singapore is now the top economy in information technology competitiveness. Iceland, Finland and Denmark occupy positions 2, 3 & 4 in the report with the United States dropping to 5th place.
---
Matrikon Participating at ABB Automation World April 20 - 22, 2005
Edmonton, AB – Matrikon Inc. (TSX: MTK) is pleased to participate in the ABB Automation World conference and exhibition, April 20-22, 2005, in Houston, Texas. Matrikon's alarm management expert Jeff Gould will be co-presenting along with ABB's Roy Tanner in Workshop Session 4 (PM-05) on Wednesday April 20, from 4:00 pm - 5:00 pm. The presentation "Integrated Alarm Management and Analysis with System 800xA", will address the future of fully integrated alarm management solutions. Matrikon's alarm management solution, ProcessGuard, provides ABB's System 800xA users with the ability to identify and eliminate nuisance alarms, operate closer to optimum performance levels, proactively identify equipment problems, reveal root causes and areas for improvement, and increase alarm integrity.
---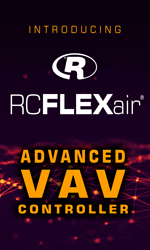 M2M United - June 27-29, 2005 Doubletree Hotel and Executive Meeting Center, Chicago - North Shore
The conference, sponsored by the leading trade journal M2M Magazine (www.m2mmag.com), is structured to provide a clear path for management, technology leaders, and operations managers to define M2M benefits, costs, and implementation processes. It is segmented in specific tracks for three major decision-making functions in an organization which are management, technology, and operations. To see the agenda and speakers for M2M United, please visit www.m2mmag.com/united
---
Homega Research Unveils Dates & New Venue for its Net-atHome™2005 event now in its 8th year
Sophia Antipolis, France - Homega Research is very proud to announce today that Net-atHome™2005 (www.net-athome.com) will be held this year on November 29 & 30, 2005, at the Meridien Hotel in Nice, on the French Riviera. Net-atHome™, produced by Homega Research, is the premier and largest international Conference and Exhibition in the field of connect home developments worldwide. Net-atHome™, now in its 8th year, has become one of the rare events that a large number of the domain's players automatically fit into their already packed schedules. Net-atHome™ brings together manufacturers from different sectors (white goods, computer and consumer electronics,energy, telecoms, etc.), service companies (energy utilities, telecom operators, water companies, cable companies, etc.), companies specializing in multimedia content, silicon and component manufacturers, software companies, integrators, state research laboratories, business angels, etc. Attendees at Net-atHome™ Events traditionally include CEOs, vice-presidents, managers of start-up companies, alongside business development, marketing and technical managers of larger companies and project managers of multinationals.
---
Millennial Net Opens New Windows of Opportunity for JELD-WEN
Burlington, Mass. – Millennial Net, Inc., the leading developer of self-organizing, wireless sensor networking systems, announced that its MeshScape™ technology is powering JELD-WEN's new Building Envelope Environmental Monitoring Service (BEEMS). BEEMS is JELD-WEN's cost-effective way to monitor environmental conditions in the building envelope, which includes the inside and outside walls, doors and windows. MeshScape allows BEEMS to be installed in new or old construction at a minimal cost—no network cables are needed. MeshScape's wireless networking technology is optimized for low power consumption, allowing it to be easily paired with temperature and humidity sensors and installed in hard-to-reach areas where water intrusion and or collection may occur and remain undetected for days, weeks, months and even years. The Millennial Net system software is optimized for robust, reliable, scalable, highly dynamic wireless sensor networking and delivers easy-to-embed hardware modules and assemblies to facilitate the development and deployment process.
---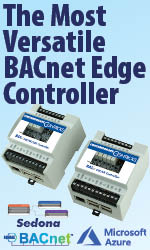 Controls Group North America to hold Integration Forum
BREA, CA – Controls Group North America, (CGNA) a nationwide network of independent wholesale HVAC distributors, has announced they will present an "Integration Forum" to their Members and Preferred Vendors at the 2005 CGNA Spring Conference in New Orleans on May 13th. The forum will feature presentations and a panel discussion focusing on the open system options now available in commercial buildings. The speakers will include a building owner with installed integration products, as well as a contractor, manufacturer and distributor all in integration. CGNA is the largest group of networked integration distributors in the country. This is their first event as they pursue a leadership role in building automation. For further information visit www.cgnacontrols.com.
---
New Ultra-Low-Cost Echelon Development Kit Makes Designing Control Networks a Breeze
SAN FRANCISCO--(BUSINESS WIRE)--Control Network Pioneer Moves Aggressively to Support Rapid Network Development and Deployment in Price-sensitive and Mass Markets. Echelon Corporation (NASDAQ:ELON), a pioneer in control networking, and the world's leading supplier of technology for the widely-used LonWorks(R) control networking platform, announced a new development kit that could dramatically simplify the process of evaluating and deploying control networks. This development kit is designed for everyone, particularly in the rapidly growing, price-sensitive "mass" markets of "smart" light switches, thermostats, and other simple devices and sensors. The new tool, called the Mini EVK is affordable for virtually any engineer to assess the viability of the LonWorks platform for his or her control network product or product line. Moreover, the richly featured Mini EVK may be the only development platform many engineers require. This announcement signals Echelon's latest move to support cost-effective development and rapid deployment of value-driven and cost sensitive control network applications. For more information visit www.echelon.com
---

[Click Banner To Learn More]
[Home Page] [The Automator] [About] [Subscribe ] [Contact Us]