---
ASHRAE to Study Link Between Thermal Comfort, Energy Efficiency












ATLANTA – With HVAC&R consuming a third of energy used in buildings, alternative systems or strategies to reduce energy use are needed.
Different approaches could include use of a building's thermal mass in combination with night cooling or heating or cooling by pipes embedded in floors, walls or ceilings. Such systems are often associated with indoor temperatures that drift during the day.
While drifting temperatures may save energy, their impact on occupant health and productivity are unknown.
Research to study the impact of drifting temperatures on thermal comfort, health and productivity is being funded by the American Society of Heating, Refrigerating and Air-Conditioning Engineers (ASHRAE).
ASHRAE recently approved funding totaling $947,167 for seven research projects in the areas of indoor air quality, comfort and health, design tools, food processing and preservation, and operating and maintenance.
Among them is Occupant Responses and Energy Use in Buildings with Moderately Drifting Temperatures, 1269-RP. The research will be conducted at the International Center for Indoor Environment and Energy, Technical University of Denmark, Lyngby, Denmark, by principal investigators Jørn Toftum, Ph.D., and Bjarne Olesen, Ph.D.
The project is expected to take 18 months at a cost of $101,520. It is sponsored by ASHRAE's Technical Committee (TC) 2.1, Physiology and Human Environment.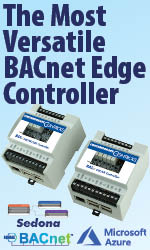 Other ASHRAE approved projects are:

Design Tools
• Application Manual for Non-Residential Load Calculations, 1326-RP, Jeffery Spitler, Ph.D., P.E., Oklahoma State University, 27 months, $174,787, TC 4.1, Load Calculation Data and Procedures.
• Environmental Weather Loads for Hygrothermal Analysis and Design of Buildings, 1325-RP, Jensen Zhang, Ph.D., 18 months, Syracuse University, $128,000, TC 4.4, Building Materials and Building Envelope Performance.
• Experimental Evaluation of the Heat Transfer Impacts of Tube Pitch in a Highly Enhanced Surface Tube Bundle, 1316-RP, Bruce Babin, Kansas State University, 30 months, $179,128, sponsored by TC 8.5, Liquid-to-Refrigerant Heat Exchangers.

Operating and Maintenance Tools
• Tools for Evaluating Fault Detection and Diagnostic Methods for Air-Handling Units, 1312-RP, Jin Wen, Ph.D., Drexel University, 2 years, $113,623, sponsored by TC 7.5, Smart Building Systems.

Food Processing and Preservation
• The Impact of Household Refrigerator Storage Conditions on Shelf-Life of Fruits and Vegetables, 1320-RP, Michael Pate, Ph.D., Iowa State University, 18 months, $126,580, sponsored by TC 8.9, Residential Refrigerators and Food Freezers.

IAQ, Comfort and Health
• Quantification and Ventilation Effectiveness for Air Quality Control in Plant and Animal Environments, 1301-RP, Xinlei Wang, Ph.D., University of Illinois at Urbana Champaign, 2 years, $123,529, TC 2.2, Plant and Animal Environment.
ASHRAE, founded in 1894, is an international organization of 55,000 persons. Its sole objective is to advance through research, standards writing, publishing and continuing education the arts and sciences of heating, ventilation, air conditioning and refrigeration to serve the evolving needs of the public.
---

[Click Banner To Learn More]
[Home Page] [The Automator] [About] [Subscribe ] [Contact Us]