---
BuilConn, M2M Expo Organizers Join with OASIS to Strengthen the Building Automation and Smart Device Industries
IRVING, TEXAS—Clasma Events Inc. announced that OASIS (the Organization for the Advancement of Structured Information Standards) will develop and host a standards track for the BuilConn Europe and M2M Expo and Conference Europe being held 8-10 November 2005, at the Amsterdam RAI.












The OASIS standards track is provided in response to the significant trend of increasing use on IT standards by the intelligent buildings industry. Originally established at the inaugural BuilConn, the OASIS oBIX (Open Building Information Xchange) Technical Committee is among several industry initiatives that are developing standards for XML and Web services, technologies critical to the advancement of the buildings industry.
Per the arrangement, OASIS will lend its expertise to the two events by developing a one-day track dedicated to the development of standards for enabling technologies such as XML and Web services. The presentations will approach the subject from a technology and business development point of view.
"Clasma Events is very pleased that OASIS will be a major contributor to what are now established events for the buildings and M2M industries," Anto Budiardjo, BuilConn Europe and M2M Expo and Conference organizer, said. "As the BuilConn and M2M events become more IT-centric, the expertise offered by OASIS will become invaluable in the advancement of the industries."
"More and more we're seeing buildings and smart devices becoming an integral part of the information architecture within today's enterprises," Patrick Ganon, OASIS president and CEO, said. "The use of standards promotes industry growth, and we're pleased to be advancing interoperability through collaboration and consensus."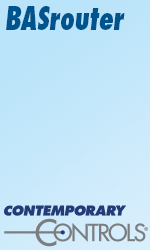 About Clasma Events Inc.
Clasma Events Inc. is a Dallas-based marketing, conference and media company specialising in providing services for the building systems and device connectivity industries. Clasma Events is made up of marketing, technical and communication professionals who have between them decades of industry experience in product development and marketing. Clasma works with a vast network of associates around the world to provide its valuable services to the building systems industry. For additional information, please visit www.clasma.com.
About OASIS
OASIS (Organization for the Advancement of Structured Information Standards) is a not-for-profit, international consortium that drives the development, convergence, and adoption of e-business standards. Members themselves set the OASIS technical agenda, using a lightweight, open process expressly designed to promote industry consensus and unite disparate efforts. The consortium produces open standards for Web services, security, e-business, and standardization efforts in the public sector and for application-specific markets. Founded in 1993, OASIS has more than 4,000 participants representing over 600 organizations and individual members in 100 countries. Approved OASIS Standards include AVDL, CAP, DITA, DocBook, DSML, ebXML CPPA, ebXML Messaging, ebXML Registry, OpenDocument, SAML, SPML, UBL, UDDI, WSDM, WS-Reliability, WSRP, WS-Security, XACML, and XCBF. For additional information, please visit www.oasis-open.org.
---


[Click Banner To Learn More]
[Home Page] [The Automator] [About] [Subscribe ] [Contact Us]