---
Updated August 12th
ISA - A Guide to the Automation Body of Knowledge












A Guide to the Automation Body of Knowledge provides you with comprehensive information about all major topics in the broad field of automation. Edited by Vernon Trevathan with contributions from over thirty leading experts from all aspects of automation, this book defines the most important automation concepts and processes, while also describing the technical skills professionals require to implement them in today's industrial environment. Whether you are an engineer, manager, control systems integrator, student, or educator, you will turn to this book again and again as the ultimate source on what is encompassed by automation. Available at
http://www.isa.org/Template.cfm?Section=Books1&template=/Ecommerce/ProductDisplay.cfm&ProductID=7931
---
CABA Intelligent & Integrated Buildings Council (IIBC)
Further to the good IIBC meeting June 29, 2005 in Anaheim, work is progressing on several key projects. Full details can be found in the CABA IIBC Forum: http://caba.infopop.cc/6/ubb.x. We are now looking for those IIBC members that want to be specifically involved with the Building Intelligence Quotient (BIQ) Project, CABA's Life-Cycle Cost (LCC) Analysis Tool and the IB Demo Project. For more information contact caba@caba.org
---
Ember announces international expansion and major milestone achievements
BOSTON — Ember announced continued global expansion with the opening of new international facilities and the signing of new international customers and distributors. The company also announced some major milestone achievements for the first half of 2005 to further strengthen Ember's position in the ZigBee wireless networking market. ZigBee is an embedded wireless network standard that solves the unique needs of remote monitoring and control, and sensor network applications. Ember opened a new research and business facility in Cambridge, England, to accommodate expansion of the company's radio IC development team, as well as a business development team serving Europe, the Middle East and Africa (EMEA). On the new customer front, Ember has announced new business with a U.S. government defense agency, valued at more than $1 million. Details of the defense application will be announced in a subsequent news release. In addition, Raymarine, the U.K.-based developer of marine electronics, is now shipping its Ember-enabled wireless autopilot system unveiled in February. Ember also announced that two major Asian distributors – Memec (Asia-Pacific) Ltd. in China and MJL Technologies Ltd. in South Korea – will distribute and market Ember's ZigBee wireless semiconductor systems to OEM customers in that region.
---
BuilConn Europe 2005 Announces Call for Papers
IRVING, TEXAS—BuilConn Europe, the premier event for the intelligent buildings industry, announces its call for papers. The event organizers, Clasma Events Inc., are accepting papers on all subjects relating to integrated and intelligent buildings including: enterprise management systems, wireless technology, structured cabling, open systems initiatives, and building and IT convergence. Proposals may be submitted to content@clasma.com.
People wishing to receive information on BuilConn Europe 2005 or companies wishing to participate as sponsors and exhibitors at the 2006 conference should fill out the appropriate forms available at www.builconn.com/europe.
---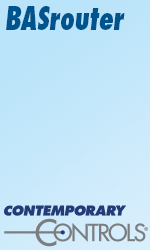 M2M Expo & Conference Europe Announces Call for Papers
IRVING, TEXAS—The M2M Expo and Conference Europe, the premier event for machine-to-machine communication and smart devices, announces its call for papers. The event organizers, Clasma Events Inc., are accepting papers on all subjects relating to the subject of M2M including the enabling technologies, application strategies and business implications that will redefine current business models including distribution, supply chain management and the route to market. Proposals may be submitted to content@clasma.com.
People wishing to receive information on M2M Expo and Conference or companies wishing to participate as sponsors and exhibitors at the 2005 event should fill out the appropriate forms available at www.m2mexpo.com.
---
NBCIP Announces Report Supplement on Product Testing of Duct-Mounted Relative Humidity Transmitters
The National Building Controls Information Program (NBCIP) has released a report supplement on the performance of relative humidity transmitters entitled Product Testing Report Supplement: Duct-Mounted Relative Humidity Transmitters. This product testing report can be downloaded from the NBCIP Web site at www.buildingcontrols.org
---
New VFD Tools From Siemens Help Customers Understand Variable Frequency Drive Technology
BUFFALO GROVE, Ill., Siemens Building Technologies, Inc. has developed two CD tools to help understand variable frequency drive (VFD) technology and provide a simple method of calculating harmonic voltage and current distortion when using VFDs in building applications. The VFD "A to Z" TM CD-ROM is an educational tool that explains Siemens SED2TM VFD capabilities. It includes multimedia presentations and technical training videos on the SED2 family of products, conventional and e-bypass options, harmonics basics, and a documentation library. The SED2 Harmonee TM - Harmonics Calculator Tool CD is a powerful harmonics analysis tool that provides comparative and critically important data on the full harmonic spectrum and harmonic order values. It compares expected results with worldwide harmonics standards including IEEE519-1992 and gives the user the ability to compare harmonics generated by other comparable 6- pulse drives versus the Siemens SED2 VFD product family. It also compares conventional drives with and without the use of filtering devices to reduce harmonics such as line reactors.
Both CD tools are available at: http://www.sbt.siemens.com/HVP/Components/products/variablefrequencydrives/default.asp.
---
RoHS Compliance Plan Available to Contemporary Controls' Customers
Downers Grove, IL – Legislation pushing for "environmentally friendly" products in the industry has become a reality in the last few years. Joe Stasiek, Sales Manager for Contemporary Controls, believes the new European guidelines, RoHS and WEEE, are noteworthy developments. "We are taking a proactive approach to achieving compliance by the required July 2006 date as stated by the European Union," says Stasiek. "We feel we must continue to support our customers in shipping product worldwide. In addition, we want to help keep the Earth "green." The European Union says that Member States shall restrict their use of hazardous substances (RoHS) in electrical and electronic equipment. A second directive, WEEE, seeks the prevention of waste electrical and electronic equipment, and in addition, the reuse, recycling, and other forms of recovery of such wastes so as to reduce the disposal of waste. Contemporary Controls and its other manufacturing sites (in Europe and in China) have developed plans for fully converting to a lead-free process. All new product development efforts will result in a lead-free product. The RoHS Compliant Product Roadmap is posted on the company's main website, www.ccontrols.com
---
Siemens Invests in Kiyon's Indoor Wireless Broadband Mesh Networking Technology
Siemens leads $10 million investment in indoor wireless mesh networking company, Kiyon, citing superior technology approach and strategic relevance.

La Jolla, CA (PRWEB via PR Web Direct) -- Broadband wireless mesh networking systems provider Kiyon, Inc. announced that it has raised $10 million in an oversubscribed Series B round financing. Siemens Venture Capital led the round with Jacobs Capital Group of Pasadena, California co-investing. Kiyon is an indoor wireless broadband mesh networking company focused on the digital home, RFID, and building automation industry markets for infrastructure and direct client applications.
---
Online seminars from AEE
3D Load Profiling Using Interval Meter Data
Presented in 2 two-hour live online sessions
New Program Starts August 29
Distributed Generation: Online Economic Screening & Analysis
Presented in one 2-hour live online session
New Program Starts August 31
For information on all of AEE's realtime distance learning seminars, visit www.aeecenter.org/realtime
---
ATTEND FREE OF CHARGE – REGISTER BY AUGUST 31
CABA's Connected@Home 2005 Conference & Expo, produced and hosted by CABA, will be the pre-eminent event in 2005 where delegates will network and discuss the latest innovative hardware and services that enhance the digital lifestyle of connected consumers. The Connected@Home Conference will feature innovative connected home technologies that provide entertainment, data, voice communications and home management systems over broadband and other infrastructures. CABA has developed this free event as our thank you to our industry colleagues ($695 after Sept. 1st). This conference and expo will focus on innovative connected home technologies and applications. Our conference will be held between October 3-6, 2005 at the Mandalay Bay Resort & Casino Convention Center in Las Vegas, NV and collocated with the 2005 FTTH Conference & Expo.
CABA and FTTH Council are working together to provide exciting joint programming for the two events. The conferences will feature shared keynote speakers, and will have independent exhibition floors open to all attendees. CABA's event is expected to bring together 50 exhibitors and approximately 500 industry leaders to discuss the growing connected home sector. The 2005 FTTH Conference & Expo is expected to grow to over 100 exhibitors and more than 1,200 attendees.
Register to attend Connected@Home 2005 for Free till August 31st
---
ZONEX SYSTEMS is winner in Dealer Design Awards
(Huntington Beach, CA - ZONEX SYSTEMS was recognized for excellence in product design in the second annual Dealer Design Awards Program sponsored by The Air Conditioning Heating & Refrigeration News magazine. An independent panel of 65 contractors acted as judges in the contest that had 114 entries from 82 manufacturers. The company's ZonexCommander was the Bronze award winner in the Commercial Controls and Building Automation category.
---
Join Jungo & Intel in a 1-Day Application Development Seminar, August-26, 2005
In this session you will learn how to utilize Jungo's gateway software platform to develop next generation voice, data, security and wireless networking devices. In just a few hours you will get hands on experience in creating and integrating new applications and drivers, creating and modifying GUI and compiling and running your own firmware version on the Intel IXDPG425 Network Gateway Reference Platform. Contact details for additional information: E-mail: hava@jungo.com.
---
Make Security a part of the Bricks and Mortar
In recent years an increasing chunk of corporate security or business continuity budgets have been spent on maintaining back-up sites where data can be stored or from which the business can be run in an emergency. However, security consultants point out that risk management begins at home with measures to safeguard company headquarters, branches, factories and greenfield sites. For new buildings, less visible elements of securing corporate premises need to be thought out well before the construction begins, such as data links, ducts and wiring that are installed to support CCTV systems and various other high-tech security solutions.
---












Tough Days for Air Conditioners
SYRACUSE, N.Y.— Climatologists at the Northeast Regional Climate Center at Cornell University reported on July 26 that dew points were so high last week that in 13 major Northeast cities they exceeded the "design dew point," or maximum humidity level at which air conditioning systems can operate efficiently. According to Lawrence Spielvogel, P.E., Fellow ASHRAE, such problems can occur when air conditioners exceed design capacities for both temperature and humidity.
---
Contemporary Controls Offers the Convenience of E-Commerce to Their Customers
Downers Grove, Illinois - E-Commerce may be the modern age's most convenient form of purchasing goods. And for customers who are comfortable buying products online, Contemporary Controls is offering this service. "We accept product orders by phone, by fax and now our customers have the convenience and luxury of shopping in their pajamas via our CTRLink website," says Joe Stasiek, Sales Manager for Contemporary Controls. "The website offers the ability to purchase product via a shopping cart and best of all, 24/7 online shops don't close. The customer has the ability to select most of our Plug and Play Ethernet switches and see actual prices. It's even easier to reorder with the option to save ordering and shipping data." Stasiek says just look for the "Buy Me" and "Quote Me" buttons on the site. "As our customers should expect, it is secured by VeriSign and Authorize.Net." Currently, online purchasing allows the customers to order up to $2,000 for shipment within the United States within one working day. Shipping is via UPS standard (Brown), or UPS next day air (Red). The company accepts Visa and Mastercard. Visit the website and try out the store at www.ctrlink.com.
---
Frost & Sullivan Recognizes Schneider Electric
Frost & Sullivan, a global growth consulting company, recently announced that Schneider Electric was the recipient of the 2005 Growth Strategy Leadership of the Year Award. Schneider won this award for developing a strong strategy to facilitate significant growth in the building automation and controls market.
Central to this strategy was the formation of Tour Andover Controls, created by the merger of TAC and Andover Controls. Schneider further enhanced this company by purchasing Abacus Engineered Systems, a provider of facility energy and engineering solutions, and merging it with the Energy Solutions division of Tour Andover Controls.
---
Wireless Connectivity (WiCon)
Wireless Connectivity (WiCon) Americas is THE one stop shop for WiCon solutions in the US. It is the ONLY high level conference and exhibition to cover key technologies in the WiCon space including Bluetooth, NFC, WiFi, WiMAX and ZigBee. The highly focused developers forum attracts thousands of attendees each year looking for information and knowledge on the technologies impacting the market today. WiCon Americas will bring you up to date with the technical developments and issues currently surrounding these technologies as well as taking an in depth look at key areas of importance including the customer and what they want and convergence and interoperability issues. 5-6 October 2005, Santa Clara Convention Center.
---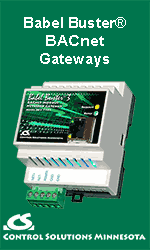 Watt Stopper/Legrand Introduces Advanced Daylighting Controls
SANTA CLARA, CA - Watt Stopper/Legrand has introduced its next generation automatic daylighting control products, the LightSaver LCD-203 and LCO-203.
The dimming and ON/OFF switching devices feature advanced control capabilities such as multi-zone control and multiple adjustable settings as well as simplified setup. The LightSaver controls provide up to three channels of independent control simultaneously from a single photocell. Each control channel offers individually adjustable settings, enabling an unprecedented level of precision. Menu-driven, pushbutton programming and automated setup simplifies installation and commissioning. Occupant overrides are available via an optional wall switch.
---
Australia's Largest Hotel Selects Tridium's Niagara Framework
Tridium, Inc., inventor of the Niagara Framework® and leader in Web enabled integration and software automation technologies announced today that Four Points by Sheraton Darling Harbour Sydney, Australia, selected its Niagara Framework, MWebCentral FM Application Suite, E2 Energy Profiler and Cost Profiler applications to integrate and support the control of its facilities and administer its energy management and security operations.
As Australia's largest hotel, Four Points by Sheraton is migrating to an open enterprise platform that integrates all of its building management systems into a single, easy to use, web enabled portal that interfaces with its guest management structure, lighting controls, energy monitoring, security systems, paging devises, guest room controls, financial systems and Oracle database.
---
2005 BACnet Interoperability Workshop
The BACnet Manufacturers Association invites all manufactures of BACnet products to attend the BMA's 2005 BACnet Interoperability Workshop (a.k.a. "Plugfest"), which will be held September 14-16, 2005 in Danvers, Massachusetts. The workshop is hosted this year by Tour Andover Controls.
For information on the workshop, please go to the following web page:
http://www.bacnetassociation.org/plugfest/. The deadline for applications is Friday August 12, 2005.
---
Richards-Zeta, Recipient of the Frost & Sullivan Customer Value Enhancement Award
San Antonio, TX – Frost & Sullivan announced that Richards-Zeta Building Intelligence, Inc. is the recipient of the 2005 Customer Value Enhancement (CVE) Award. The CVE Award is presented each year to the company that has best demonstrated the ability to expand the customer base, while concurrently maintaining its existing installed base and offering more innovative value creation and enhancement strategies than competing vendors. This Award recognizes the company's successful sales entry, customer acquisition and service strategies, and the degree to which those strategies have met customers' stated needs and requirements. For more information about Richards-Zeta visit www.richards-zeta.com
---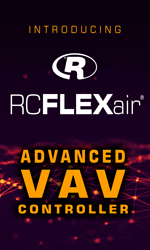 Thinking inside the box: Buildings get a brain
Stuck in a highly fragmented industry, building-automation designers are formulating new initiatives to provide interoperability, simplify management, conserve energy, provide security, and reduce costs. By Warren Webb, Technical Editor -- EDN, 7/21/2005. To read the entire article
http://www.edn.com/article/CA624945.html?industryid=2817
---
KMC Organizational Announcement
New Paris, IN – KMC Controls has appointed John Marshall to the position of Vice President, Sales and Marketing. John will be responsible for all KMC sales activity, brand development, and sales channel development. John was formerly Vice President, Sales & Marketing for VSV Group in Elkhart, IN. For more about KMC Controls (formerly Kreuter Manufacturing Company) visit www.kmccontrols.com
---
BACnet Testing Addendum Includes New Tests for Features
ATLANTA – New tests for features of BACnet and refinements to existing tests will be available under an addendum approved for publication at ASHRAE's 2005 Annual Meeting. Addendum a to ASHRAE Standard 135.1-2003, Method of Test For Conformance to BACnet, defines new tests for features of BACnet that have been added since publication of the testing standard as well as refinements based on experience testing BACnet products. Standard 135.1 defines the steps to test whether a product or application conforms to the BACnet standard and correctly provides the features claimed by the supplier. Addendum b to ANSI/ASHRAE 135-2004, BACnet - A Data Communication Protocol for Building Automation and Control Networks, also completed public review shortly before the meeting. The BACnet committee is studying and responding to the 14 comments received. The proposed addendum contains new BACnet features related to advanced trend logging capabilities and specialized alarm handling capabilities important in Asian markets. The BACnet committee also approved the last of its responses to the 53 comments received from the public review of BACnet/WS, the BACnet Web services proposal. BACnet Web services are intended to integrate building automation systems with various enterprise applications.
---
FIATECH's Fall Member Meeting - October 11-12
FIATECH members and invited guests will discuss the technological challenges facing our industry and participate in breakout sessions focused on the following four tracks: Project Planning & Management; Design & Procurement; Construction; Life Cycle Data Management and Information Integration
Registration. Register now to receive the early-bird discounted registration rate.
---
Kyocera Wireless CDMA2000 1X Trimode Module
The Kyocera 200 embedded Module is designed to enable M2M and telemetry voice and data applications such as fleet management, asset tracking, AMR (metering), security, wireless vending, exception reporting and wireless point-of-sale terminal applications to name a few. The module is equipped with CDMA tri-mode capability (including AMPS), A-GPS position location capability and support for IS-2000 data rates. Other features and functions include two-way Short Messaging Service (SMS) capabilities; simple and mobile IP; AT command interface; dual UARTs; analog audio; two RF connectors; high-speed packet- and circuit-switched data capabilities.
---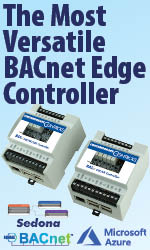 BIG-RU (BACnet Interest Group) Foundation - Russia
Is looking for 10 companies to be the founders of the association. Founder fee = 5000$. Draft of 1st year BIG-RU budget = 50000$. The main benefit to becoming a founder in comparison to an ordinary member is that a founder company will serve on BIG-RU Council for a 3 year period.
For more information visit www.BACnet.ru
---
ISC East 2005
August 24-25 With over 450 leading companies converging on the Jacob Javits Center in New York City, security professionals from across the Northeast will be sourcing hundreds of products in every security category - Access Control • Alarms & Monitoring • Biometrics • CCTV • Fire Control • Remote Monitoring Systems Integration • Wireless Applications and more.
---
Watch for the New GESecurity.com Web Site!

GE's Security business is launching a totally new and improved Web site in a few weeks. We've created a Web-based resource to make it easier to do business with GE. You'll be able to quickly locate up-to-the minute information on current promotions, products, services, solutions, and technical information, plus access the support resources, contacts and company information you need.
---


[Click Banner To Learn More]
[Home Page] [The Automator] [About] [Subscribe ] [Contact Us]