---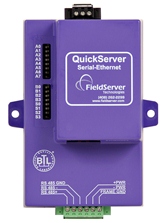 FieldServer Technologies Gateway Links Point Six Wireless Devices to Building Automation Systems
FieldServer Technologies, a leading developer of building automation interface protocol gateways, announced the release of the Point Six Wireless Gateway, Point Six Wireless manufactures a variety of unique, high value wireless solutions for commercial and industrial OEMs. The FieldServer Technologies Gateway solution enables these devices to easily interface with current open building automation protocols including BACnet, LonWorks, Metasys N2 by JCI, Modbus and SNMP. Users can now take advantage of the wide variety of Point Six environmental sensors and be assured that the data is compatible with standard Building Automation protocols making it easy to interface with building and campus management systems. The FieldServer gateway supports the complete line of Point Six Wi-Fi, 900MHz and 418/433 MHz sensors spanning from environment sensors to voltage, current and digital sensors.

For more information visit www.fieldserver.com

---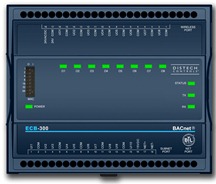 Distech Controls' B-AAC Listed ECB-300 Controller Now Shipping to Broaden its New Standard in BACnet® Offering
ECB-400 and ECB-600 Series Now Also BTL Listed as B-AAC Controllers Providing Advanced Functionality in Building Automation Applications
The ECB-300 is a microprocessor-based programmable controller designed to control various building automation applications such as small to medium air handling units, chillers, boilers, and cooling towers. The ECB-300 can be custom programmed using EC-gfxProgram graphical programming interface. In addition, the company announced that the ECB-400 and ECB-600 Series are now also BTL Listed as B-AAC controllers, providing increased data sharing services such as read and write multiple properties, alarm generation and events management, scheduling capabilities, as well as time synchronization.

To learn more, please visit www.distech-controls.com.

---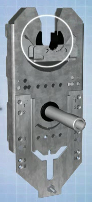 Belimo's ZG-JSL linkage offering the quickest install designed with ease in mind.

The ZG-JSL linkage is designed to facilitate the attachment of select Belimo actuators to a damper's jackshaft. The unique open ended design allows the linkage to clamp on to any part of a jackshaft measuring from 1/2" to 1.05" in diameter. The ZG-JSL linkage simplifies typical installations and eliminates the difficulties where jackshaft bearings are hard to access. By improving the method of installing actuators onto jackshafts, the installer saves on installation time translating into a cost savings. The quicker the install, the sooner the installer can move on to the next project. Now with the ZG-JSL linkage all jackshaft installations will only take minutes! The ZG-JSL linkage has a built-in shaft which allows the direct coupling of Belimo actuators. The anti-rotation plate enables the installed actuator to be rotated 90 degrees for space saving applications.

For more information visit www.belimo.com

---
The Math Makes Sense - Tasseron

If you install just 50 sensors, and save 3 minutes per, by eliminating wire nuts and electrical tape, and screwing the cover down tight, by using the Tasseron Qwik Mini with Qwik Connects and tool-less snap on cover, then you just saved 150 minutes. That's 2.5 hours! At 50.00 per hour in labor, you just saved $125.00 on that job.


We offer the highest quality materials: 316L medical grade stainless steel probe, triple sealed against condensation and water intrusion; Custom deep drawn galv housing, not a typical box you buy at the hardware store; Full anti vibration pad (Qwik Box); Gasketed cover with dual slotted screws (Qwik Box); Qwik Snap on tool-less injection molded polycarbonate cover (Qwik Mini); IP54 Injection molded glass filled nylon housing (Qwik Mini); Patent Pending Qwik Connects eliminate wire nuts and tape, saving time and money; 5 year limited warranty; CE RoHS Compliant.
Please check us out on the web at www.tasseronusa.com

---
Innotech Control Systems are proud to announce the release of innSIGHT, the IWS01 Supervisor Web Server.
The Innotech® innSIGHT Supervisor Web Server allows easy access to user selected information from controllers connected to the Innotech Net Comms network through the embedded web server. The information selected can be accessed with Internet Explorer® version 8 or above web browser, and is as simple as browsing a typical web site. It allows you to view and modify accessible point values, without being immersed in the technical details of the configuration. Features - 2 x Isolated RS485 Net Comms Network ports (PC and NET)• 1 x Isolated Ethernet (10baseT) port• User selectable Baud rate on RS485 Net Comms Network ports• All wires connected by pluggable screw terminals• Program resides in non-volatile flash RAM• Real-Time Clock (battery backed)• Visual indication of power, system, and communication activity• Embedded web server•
For more information visit www.innotech.com.au or www.innotechamerica.com

---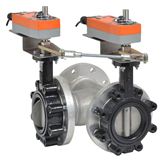 Belimo - Butterfly Valves - Economical and Efficient Control
With its comprehensive range of butterfly valves, Belimo offers integrated and cost effective solutions for controlling medium to high flows. The extreme low pressure losses of the grooved pipe butterfly series assure optimum energy efficiency in all open/closed shut-off applications for heating and cooling. The comprehensive line of butterfly valves is available in sizes 2" to 30" and fulfills the requirement of commercial and industrial HVAC applications requiring positive shut-off for liquids. Applications include chiller isolation, cooling tower isolation, change-over systems, large air handler coil control and bypass including related process control.

For more information visit www.belimo.com

---
Unique Features in OPCAlarm.NET
Following are a few attributes of the OPCAlarm.NET control and service configuration:
Real-time and Historical Alarm Window for Smartphones * Real-time and Historical Alarm Window for Windows *
Send E-Mail Notifications and Text Messages *Retain Alarm States and Times on System Restart *Custom History *
Programmatically Acknowledge Alarms *Programmatic History Methods *Retain User Settings *Programmatic Access to Alarms *Track Real-Time Alarm Totals *Track How Long Individual Alarms Are Active *Adjust Alarm Limits Automatically
Visit http://www.opcsystems.com/contact.htm for a free trial.

---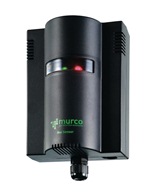 Murco - A new low cost fixed infrared gas detector for halocarbon refrigerants

The new fixed infrared gas detector for halocarbon refrigerants manufactured by Murco now offers an alternative to aspirated IR systems. Our new infrared detector has been specifically designed to offer better performance at a fraction of the cost of many competing products. It is suitable for supermarket and industrial applications and can detect most popular refrigerant gases. The halocarbon IR gas detector is a new addition to Murco's MGS gas detector range and offers reliable, real-time and continuous monitoring of potentially hazardous leaks. This eliminates the problems that may occur with aspirated systems due to blocked filters, damaged tubes and delayed air sample analysis. The popular MGS product is a 12/24 volt gas detector with analogue and relay outputs. It can be installed on a standalone basis or integrated into a controls or a building management system.

For further information visit www.murcogasdetection.com

---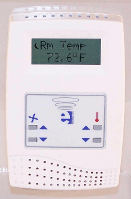 ExactLogic's BACnet controller/thermostat offers unparalleled functionality at low cost.

ExactLogic announces the release of the EXL-1610 BACnet Thermostat. This heating and cooling thermostat supports modulating or 2-stage outputs and multiple-speed fan control which can be installed for stand-alone control, also communicating with any BACnet system via standard BACnet objects. Numerous other configurations are available. The ExactLogic thermostat is user-friendly and customizable to display useful information specific to each user. The modern, functional design contains a backlit LCD display with large text, making it easy to read and understand. Our zone control BACnet thermostats are accurate to ensure a controlled comfortable environment. In a networked environment significant energy savings can be obtained via scheduling. Quick, easy installation makes for a profitable project. High reliability, competitive pricing and simple configuration result in seamless BACnet integration and highly satisfied customers. Software upgrades are easily downloadable to accommodate new applications as the market expands and new technology evolves.

For more information visit http://www.exactlogic.com/


---
---


[Click Banner To Learn More]
[Home Page] [The Automator] [About] [Subscribe ] [Contact Us]