---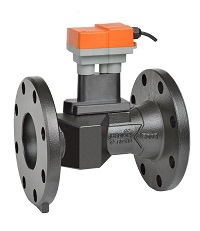 Belimo Releases New Ultrasonic Flow Sensors with Glycol Compensation
Danbury, CT, July 16, 2019 – Belimo releases new larger sizes inline flow sensors, 2½ to 6" that offer automatic glycol measurement and compensation for optimal system performance. Trusted flow measurement is essential in maximizing HVAC system efficiency and ensuring occupant comfort. Belimo flow sensors utilize ultrasonic technology with glycol compensation to provide accurate and repeatable flow measurements of water and water/glycol mixtures without drift in any HVAC application.

For more information visit website at http://www.belimo.us
---
Ebtron - CENSus-C100

CENSus-C100 is a unique solution for reliable and cost effective occupancy counting. Ideal for Demand Control Ventilation (DCV) applications. Designed for single width interior doors or openings. Multiple counters can be installed on rooms with more than one entry.

Bi-directional: counts people entering and leaving Accuracy rating is +/-5% or 3 people whichever the greater.
For more information visit https://ebtron.com/product/census-c100/

---
Delta - EZNS-T100

The eZNS-T100 network sensor offers building occupants an intuitive touch-interface to adjust individual comfort levels while tailoring to the needs of their specific market. Featuring a standard temperature sensor with humidity, CO2 and motion options, the eZNS also offers a choice of backlit colors to provide additional user feedback and aesthetic appeal.

The eZNS sensor's NFC technology allows installers to use NFC-enabled mobile devices to configure the eZNS and enable enteliWEB integration. The eZNS is suitable for a wide range of sensing applications, from basic temperature monitoring, to indoor air quality and occupancy sensing. A customizable interface allows for intuitive user interaction. An available external input allows for additional zone monitoring such as window or door contact, temperature averaging or other dry contact sensor information.

When paired with an application controller, the eZNS supports advanced control strategies such as demand control ventilation, energy savings based on occupancy and optimal user comfort.
For more information visit https://www.deltacontrols.com/products/hvac-controls/network-sensors-io-expansion-modules/ezns-t100
---
Is Acreto IO a better way to do Cyber Security in Smart Buildings?

Security-as-a-Utility; because the Internet of Things assets are codependent on applications and users, we have to be able to support not just IoT devices but the applications and users that they talk to. So we enable the customers to create what we call an "ecosystem" which consists of devices, users, and apps.

Link to https://controltrends.org/controltrends-news/featured/07/is-this-a-better-way-to-do-cyber-security-in-smart-buildings/




---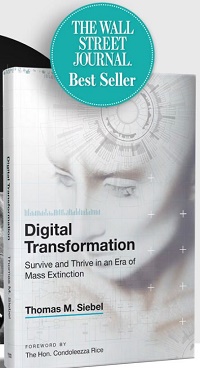 Digital Transformation
Survive and Thrive in an Era of Mass Extinction
"Tom Siebel makes a compelling case that your job—and your company's future—is on the line if you haven't read this book. In an age of unprecedented disruption, Siebel skillfully describes the new technologies that you must understand to give you confidence to ask the right questions and drive change that delivers both short-term results and long-term competitive advantage."

Robert Simons
Professor, Harvard Business School

For more information visit https://digitaltransformation.c3.ai/
---
---


[Click Banner To Learn More]
[Home Page] [The Automator] [About] [Subscribe ] [Contact Us]