NEWS BRIEFS - Updated December 13th
Andover Controls Introduces web.Client
Manage Your Entire Facility: Environmental Control Security/Access Control Video Surveillance Alarm and Event Monitoring ...from a Single Browser Interface












Why not use your familiar web browser to access your facility management system? You can! Introducing Andover Controls web.Client. With the release of web.Client, users can now manage their entire facility from a single browser environment. web.Client allows authorized users anywhere on the corporate network to take control of their facility—view live graphic displays, adjust schedules and setpoints, view and acknowledge alarms, view groups, edit personnel records, and view live and recorded video from any camera on the network. For more information visit www.andover.com
---
The Watt Stopper Adds BACnet Integration Software to Their Lighting Control Panels
Santa Clara, CA December 2002 - The Watt Stopper announces the release of CC-BACsoft system integration software for the company's Complete Control lighting control panels. As a result, any BACnet compatible building automation system (BAS) may now enjoy the convenience and flexibility of integration with a powerful, full-featured lighting control system. Such an integrated system allows the use of a single BAS software package to monitor multiple control systems, including the lighting control system, HVAC or security networks. BACnet, ASHRAE's building automation and control networking protocol, was designed to provide a single, uniform standard for building control systems.
---
ITRAN Introduces New Products
ITRAN will be introducing their new Power Line Communications (PLC) products and tools for SCP and other PLC solutions at International CES 2003 in Las Vegas, January 9-12, 2003.
---
New Reference Design for Next Generation Cable Modems
Jungo and Texas Instruments Incorporated (TI) (NYSE: TXN) together announced a reference design for next generation cable modems. This reference design enables our joint customers to build CableHomeT-based residential gateways for the DOCSIST cable modem market.
The new TI-Jungo hardware and software platform enables cable modem manufacturers to smoothly integrate a range of standards-based, manageable and secure home networking applications into cable modem designs. The highly integrated platform significantly reduces product development time of CableHome-based devices and cable modem residential gateways.
---
New ABB Technology Report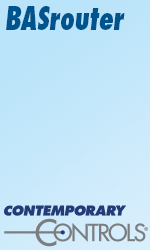 Comprehensive Report Profiles Leading-edge Technology, IndustrialIT Integration, In Power, Automation, Engineering and Manufacturing, Oil and Gas, Industries
NEW BERLIN, WI, December 2002 This new comprehensive, 57-page Technology Report profiles ABB's technologies in power, automation, engineering and manufacturing, oil and gas, industries - and illustrates how IndustrialIT brings real-time information integration into the everyday decision making process in these industries. To date, 35,000 ABB products have been IndustrialIT-enabled - a patented concept, designed to improve productivity through increased uptimes, with improved maintenance processes.
---
Infrasafe/Advantor selected to provide key role in the National Security
Orlando, Florida USA - Infrasafe's government division, Advantor Systems Corporation, has just completed major upgrades to the Physical Security System at a nuclear facility near Tashkent, Uzbekistan. The company has performed similar activities at a dozen sites within the Former Soviet Union under the Nuclear Non-proliferation initiatives of the U.S. Government.
Infrasafe/Advantor was selected to play a key role in a cooperative effort of the National Nuclear Security Administration (NNSA), the U.S. Department of State, and the Institute of Nuclear Physics in Uzbekistan. Under contracts from NNSA, Sandia National Laboratories, and the U.S. Department of State, a two-phase upgrade was implemented. Certain elements of the project were conducted under a rapid deployment plan due to the dramatically increased terrorist threats and close proximity to Afghanistan. The upgrades further advance the Bush administration's non-proliferation goal of increasing security and control of nuclear materials. Better security at the Institute became an urgent concern when terrorism risks escalated in the region.
---
J.D. Edwards & Company and FieldCentrix Inc. Interface
J.D. Edwards & Company and FieldCentrix Inc. announce the certified interface between FieldCentrix Enterprise field service automation software and J.D. Edwards CRM software. The integration was built using XPIT (eXtended Process Integration), J.D. Edwards' technology that allows multiple, disparate applications to share information in real time within the enterprise, and provides external collaboration among vendors, partners and suppliers.
---
Teletrol Participates in Largest Annual BACnet "Plugfest" Interoperability Workshop
Manchester, New Hampshire - Teletrol Systems Inc., an industry leader in building automation technology, participated in the third annual BACnet Testing Laboratories (BTL) Interoperability Workshop held November 20-22 in Atlanta, Georgia. Sponsored by the BACnet Manufacturers Association (BMA), the workshop was open to BMA corporate member companies with products that implement BACnet, giving them an opportunity to test the interoperability of their products with products from other companies attending.
This year's three-day session attracted 19 participating BACnet organizations and was the largest "Plugfest" to date with 45 participants who brought products that are released, at beta or near beta level. The purpose of the workshop was to conduct both pair-wise and multiple system testing in a controlled yet convivial atmosphere with plenty of knowledgeable BACnet-users around to help resolve any questions of protocol interpretation that might potentially cause interoperability problems in the field. During the workshop, the BTL collected data on interoperability problems, which will be used to improve product-testing procedures and to provide feedback to the BACnet committee.
---
Janus Technologies Launches PowerBus AMR Solution
Meter logs and communicates consumption data using Domosys' power line ICs
Quebec City, Canada – Janus Technologies announced the product launch of their new automatic meter reading (AMR) solution. Developed by Janus, and using Domosys' PowerBus ICs for power line communications, the solution is comprised of three main elements:
RMU (Remote Meter Unit): This small card can be inserted into both electronic and electromechanical electricity meters. The RMU records the consumption pulses coming from the meter, logs the information, and periodically sends the data to the gateway over the power lines, using Domosys' U-541 PowerBus IC. The RMU also has a 1 Amp relay for remote disconnection, a sensor to detect tampering, and two outputs for communicating rate changes to the meter.
Gateway: An industrial PC that is generally installed in the Medium to Low voltage substation. The gateway reads the data from the RMUs over the low voltage power lines and stores it in a local database. Communication between the Gateway and the utility's back-office network is done either via modem (telephone, GSM, or radio), or directly via Ethernet (TCP/IP).
MeterGate: This is the client interface for the bi-directional communications between the utility's databases, and the deployed Gateways in the substations. It available for both Windows and Linux platforms.
---
Parks Associates announces CEA as new CONNECTIONS™ Partner
"The Digital Home Showcase and Conference" to be held May 7-9, 2003, in San Jose
December 2, 2002 — Parks Associates and the Consumer Electronics Association (CEA) announce their new partnership in CONNECTIONS™, an international showcase and conference for home networks and gateways.
Together, CEA and Parks Associates will expand CONNECTIONS™ to include more emphasis on entertainment and home controls networking as well as maintain its presence as the showcase of innovations and knowledge forum for data networking. To emphasis this, CONNECTIONS™ theme is changing from The International Home Networking and Gateways Showcase to CONNECTIONS™ 2003: The Digital Home Showcase and Conference.
---
Free White Paper on Integrated Network and Facility Monitoring for Telecommunications Industry
Paper Outlines Cost Savings Achieved with Remote Environment Monitoring of Telecom Network Infrastructure
Andover, Mass. - Andover Controls Corporation, a leading manufacturer of smart building solutions, today announced publication of a free white paper, "Integrated Network and Facility Monitoring Systems for Telecommunications." The paper outlines the business case for Telecom facility automation and remote monitoring, which result in lower operations and maintenance costs. The white paper can be downloaded at http://www.andovercontrols.com/WhitePapers/telecommunications.htm.
---
Contemporary Controls - Slide Chart Puts Ethernet Basics At Your Fingertips
Downers Grove, Illinois Contemporary Controls offers a new slide chart that summarizes Ethernet and TCP/IP basics on a pocket-sized reference tool. It's a handy guide you can keep in your desk, and it's small enough to fit in your shirt pocket. The chart outlines the most popular types of Ethernet: 10BASE-T, the most popular 10 megabit copper format, and 10BASE-FL, the 10 megabit fiber equivalent; 100BASE-TX, for 100 megabit copper; 100BASE-FX for 100 megabit fiber; and the older 10BASE5 ("Thicknet") and 10BASE2 ("Cheapernet"). For each of these media formats the chart provides data rate, maximum segment length, topology, connectors and application notes.
A table shows the meaning of acronyms such as CSMA/CD, STP and UTP. It includes drawings of the popular ST and SC fiber connectors and pinouts for RJ-45 copper connectors. There's a table of Ethernet hardware definitions, a list of private IP addresses for local LANs, and conventions for Link and Transmit LED's. The chart is available FREE for the asking. Just visit www.ctrlink.com and it will be sent to you via first class mail.
---












TAC wins product competition
TORONTO - Nov. 1, 2002 - At LONWORLD™ 2002, the TAC Xenta® 110 dual zone controller took the prize for "Best New Product," making this year the third time TAC has won the competition. The TAC Xenta 110 dual zone controller offers flexible solutions for climate and lighting control in one or two zones. Alternatively, this controller can provide a configuration for controlling heating/cooling, constant light and lamp actuators, and monitoring room occupancy.
For more information visit www.tac-americas.com
---
BZ Dual Voltage Power Pack Available from The Watt Stopper
The full-featured BZ Dual Voltage Power Pack offers the flexibility to work with a variety of applications.
SANTA CLARA, CA - The Watt Stopper has developed a new power pack that provides users with an advanced range of features and added functions. In addition to providing 24 VDC to power occupancy sensors, the BZ Dual Voltage Power Pack also enables unique hold-ON and hold-OFF applications.
The dual voltage BZ operates at either 120 or 277 VAC, eliminating the potential for ordering errors. In addition, the BZ provides a true 150mA output, meaning that it offers 150mA to operate occupancy sensors and other devices after its relay is connected.
---
BioLab to Adopt M2M Technology for Wireless Pool Monitoring
Professional Consulting Services to Deploy Opto 22-Nokia M2M for World's Largest Provider of Water Treatment Products
Temecula, CA - BioLab Inc., a wholly-owned subsidiary of Great Lakes Chemical Corporation and one of the world's largest providers of water treatment products for recreation and industrial markets has entered into a strategic alliance with Opto 22 and Professional Consulting Services (PCS) to remotely monitor and automate water treatment equipment at commercial pools throughout the US. As a result, BioLab will be first in the U.S. to offer Opto22-Nokia M2M services and equipment through a network of authorized resellers.
---
Pen size gas detector that will fit in your shirt pocket
This is a breakthrough for anybody working or living with gas. For the first time an affordable hand held personal gas detector is now available. Using the latest sensor technology the unit also boasts the added feature of detecting and absorbing static. The yellow neon will illuminate if pipework contains a static charge when it comes in direct contact with the static aerial situated on the back of the unit. To view visit www.HVACtool.com.
---
West Coast Energy Management Congress (EMC)
The West Coast Energy Management Congress (EMC) is where top professionals from throughout California and other western states will come to get up to speed on the latest energy marketplace developments, explore promising new technologies for their facilities, compare energy supply options, and learn about innovative project implementation strategies. September 17-18, 2003 San Diego, California. For more information on exhibiting jamie@aeecenter.org
---
Bioscrypt Secures Kiosks for National Scholastic Fitness Program
CIT Biotech Kiosk brings benefits of physical education back into US schools
TORONTO – Bioscrypt Inc. (TSX: BYT), a leading provider of advanced fingerprint technology, announced today that ALPHA CIT, a provider of advanced computer technology, has integrated Bioscrypt's fingerprint technology into its commercial fitness management solution. The system, called CIT Biotech, will be rolled out in schools throughout the United States to promote fitness and healthy lifestyles to children. In the initial year of rollout, ALPHA CIT expects that over 350 schools will subscribe, deploying between one and six kiosks per school. Thereafter, they expect approximately 90 schools to subscribe on a monthly basis.
---
BSH commences field trials with networked smart@Home home appliances in private households
Cannes/ Munich/ Cologne - December 2002 sees the start of field trials in collaboration with ProSyst, Setrix and Siemens, with the installation of the first systems from the new smart@Home product generation of networked home appliances in 25 German households. Thanks to networking, users are being offered new services and functions for their home appliances, such as remote control or handy tips and tricks. For instance having left the house, they can use their WAP cellphone to check the status of their cooker hob, and in an emergency can switch the appliance off.
---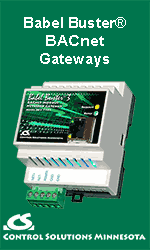 ExperTune - Quickly Tune Slow Loops
Slow loops can take a long time to tune even using a software package. This web-based presentation outlines a fast way to tune these slow loops. The presentation is available at no-charge, anytime, anywhere via a web browser and your Internet connection from: http://www.expertune.com/present.asp?name=FastTest
Or from the presentation page at ExperTune.com: http://www.expertune.com/LearnCast.html
---
DOMOSYS and OPENSUGAR partner to offer OSGi services on smart devices
Quebec City, Canada – Domosys and Opensugar announced a strategic partnership to offer an OSGi-based solution for monitoring and controlling devices via the power line. Based on the open model defined by the OSGi Alliance, this end-to-end Java solution will enable integrators to quickly and easily create customized applications for large installations of remote devices.
The first application to be demonstrated is the real-time monitoring of residential energy consumption and temperature setpoints. Utilities will be able to initiate energy curtailments during periods of peak electricity demand by changing the heating/cooling setpoint, and split the cost savings with the customer. Customers will also benefit from a web interface to monitor their energy consumption, and a more intuitive way of programming their intelligent thermostat to maximize their comfort level and energy savings.
---
Overall Attendance at SimplexGrinnell's Ongoing Series of Fire Protection and Life-safety Seminars Approaches 2,000
HOUSTON, Texas and WESTMINSTER, Massachusetts - SimplexGrinnell, North America's leading fire and life-safety provider, has now drawn nearly 2,000 attendees to its fire protection symposiums as the highly successful seminar series continues to hit major cities throughout the United States.
The Fire Protection and Life-safety Symposiums provide a unique opportunity for SimplexGrinnell to present, in five-hour or daylong seminars, a detailed overview of the latest trends and developments in fire protection and fire systems. The symposiums are geared to architects, engineers, electrical contractors, facility executives, building owners, local fire officials and others involved in specifying, designing, purchasing and overseeing fire systems. A full range of fire and life-safety topics is addressed, including electronic fire detection and alarm systems, fire sprinklers and extinguishers, and special hazard protection.
---
Power Measurement Receives 2002 BC Export Award for Advancing Technologies
VICTORIA, BC - Power Measurement was among nine British Columbia companies recognized at the 20th annual British Columbia Export Awards for outstanding achievements in exporting. More than 400 business people gathered at the Sheraton Vancouver Wall Centre Hotel to honour the companies and individuals who have achieved excellence in exporting, and made outstanding contributions to the exporting sector in the past year. Power Measurement, a Victoria-based provider of web-enabled energy management systems, received the 2002 BC Export Award for Advancing Technologies.
---


[Click Banner To Learn More]
[Home Page] [The Automator] [About] [Subscribe ] [Contact Us]