---
Switch Automation Increases New York Presence to Tackle the World's Most Pressing Challenges

DENVER, CO, Nov. 8, 2019 – Switch Automation, a commercial real estate software as a service (SaaS) company, launches new Switch Dx³ (Digital Data Discovery) product and increases New York presence through participation in accelerator programs and premier real estate PropTech events.

MIPIM PROPTECH 2019
As a part of the annual NYC Real Estate Tech week, Switch will launch their Switch Dx³ (Digital Data Discovery) product at MIPIM PropTech NYC 2019. Switch Dx³ connects building systems via the Switch Gateway to assess data connectivity, network integrity and overall readiness for a smart building program.

Switch CEO Deb Noller will participate in a panel during MIPIM PropTech NYC alongside Bill Lee of Gaw Capital (formerly Head of Real Estate for Microsoft) and other esteemed real estate experts on creating value from connected assets. Tickets to the event can be purchased at https://nyc.mipim-proptech.com and the Switch team will be at booth C13 on November 12-13 to answer questions around creating a digital facilities management strategy.

METAPROP ACCELERATOR PROGRAM
Switch Automation is the anchor company in the 2019/2020 MetaProp Accelerator program, following a year of explosive growth fueled by their pioneering approach to digital facilities management.

The MetaProp Accelerator is a 22-week program run in partnership with Columbia University that helps PropTech companies accelerate market penetration. MetaProp's team of strategic investors focuses exclusively on real estate technology. Collectively they have invested in 50+ companies across the full real estate value chain that have raised over $2 billion and employ over 1,500 people globally.

Switch's participation in the MetaProp Accelerator program is just one initiative centered around New York City's expansive real estate industry, where Switch integrates with historic and brand new flagship buildings, several involving NYSERDA-funded projects.

UNREASONABLE IMPACT
After a rigorous selection process involving hundreds of world-class companies, Switch Automation was chosen to join 14 other growth-stage ventures at the 2019 Unreasonable Impact Americas program. For twelve intensive days this past October, Switch CEO Deb Noller joined other entrepreneurs from across North America at the 10th Unreasonable Impact program to accelerate the growth of their companies.

Unreasonable Impact is an innovative partnership between Barclays and Unreasonable Group that supports high-growth ventures tackling some of the world's most pressing social and environmental challenges to scale and create thousands of new jobs. Each program connects the entrepreneurs to a global community of world-class mentors and industry specialists, including experts from across Barclays.

Daniel Epstein, Founder and CEO of Unreasonable Group, said: "Unreasonable Impact represents one of the fastest-growing networks of impact ventures in the world, demonstrating that it's possible to do well and good at the same time. We are humbled to welcome Switch Automation into this global community, and we are privileged to continue to support the growth of over 100 ventures to date."

Cumulatively, the fifteen ventures have generated more than USD $245 million in revenue and raised USD $410 million in funding. To date, the ventures that comprise the Unreasonable Impact community have positively impacted more than 187 million people, reduced greenhouse gas emissions by 28.8 million tons, and generated more than 20,000 net new jobs. The companies have also collectively raised more than USD $2 billion in funding.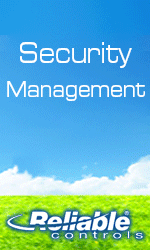 About Switch Automation
Switch Automation is a global real estate software company that helps property owners and facility managers reduce operating costs, improve energy efficiency and deliver exceptional occupant satisfaction. Our comprehensive smart building platform integrates with traditional building systems as well as Internet of Things (IoT) technologies to analyze, automate and control assets in real-time. We serve enterprise customers and partners in a variety of industries including financial services, retail, grocery, commercial real estate and more. Learn how Switch Automation creates technology to bring people and planet to the center of building operations at www.switchautomation.com.

About Metaprop
The MetaProp NYC real estate technology accelerator is the world's leading growth program for early stage companies. The program boasts over 80 mentors, world-renowned corporate partners, and widespread media coverage from The Wall Street Journal, Forbes, Inman, Tech Crunch, The Commercial Observer, Real Estate Weekly, Curbed and more.

About Unreasonable Impact, created with Barclays
Unreasonable Impact is an innovative multi-year partnership between Barclays and Unreasonable Group to launch the world's first international network of accelerators focused on scaling up entrepreneurial solutions that will help employ thousands worldwide in the emerging green economy. Since 2016, Unreasonable Impact has hosted programs each year in three distinct markets: the Americas, UK and Europe, and Asia Pacific. To date, the more than 100 ventures that comprise the global cohort operate in more than 180 countries, have raised over $2.1bn USD in funding, have generated over $2bn USD in revenue, and have created more than 20,000 net new jobs since joining Unreasonable Impact. For more information, please visit www.unreasonableimpact.com.


---

[Click Banner To Learn More]
[Home Page] [The Automator] [About] [Subscribe ] [Contact Us]