---
Ember and Atmel Bring Ultra-low Power 2.4 GHz ZigBee Networking and Microcontroller Platform to Market












San Jose, CA, and Boston, MA - Atmel® Corporation (Nasdaq: ATML), a global leader in the development and fabrication of advanced semiconductor solutions, and Ember® Corporation, a leader in low-power wireless semiconductor solutions announced their partnership on the ultra-low power ZigBee™ semiconductor platform. Atmel's AVR® 8-bit Flash microcontrollers combined with Ember's wireless semiconductor systems let OEMs take advantage of the emerging ZigBee application market with a complete, integrated microprocessor, radio and software solution.
ZigBee is a wireless, standards-based radio technology that addresses the unique needs of remote monitoring and control and sensor network applications.
The partnership has already borne fruit, with many electronics manufacturers (OEMs) bringing real-world ZigBee-based products to market. For example, NURI Telecom, one of Korea's leading IT integrated management solution and automatic meter reading (AMR) solution providers, has developed a ZigBee-based AMR product and Home Network Solution using Atmel's and Ember's platform. NURI Telecom has also developed a ZigBee-based communication module as a OEM product for many other AMR and Home Network Solution providers. Currently in pilot testing in Korea, and soon to be launched in the U.S., NURI's wireless AMR system will save utility companies millions of dollars by eliminating the need to manually read electric, gas and water meters at homeowners' premises. It will also bring new revenue opportunities by enabling utilities to play in the emerging Digital Home market by providing remote monitoring and control services for home security, anti-fire system and home appliance control.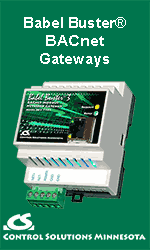 OEMs like NURI can rapidly build applications for the Atmel/Ember platform using the Ember's 2420 Developer Kit. It includes hardware that comprises the Atmel AVR® microcontroller, development tools, and software for embedded applications. The kit's software also includes a service-aware API that simplifies code development and lets OEMs focus on their embedded applications.
The Atmel and Ember ZigBee ready offering is designed as a complete, fast-to-market solution for OEMs building products for home and building control, automation, security, consumer electronics, medical monitoring and toys. These applications require a technology offering long battery life, reliability, automatic or semiautomatic installation, and simplified addition or removal of network nodes combined with a low system cost. The companies' ZigBee ready solution supports all these requirements with wireless mesh monitoring and management networks that automatically configure and heal themselves while working for years on very little power.
Atmel's AVR Flash microcontrollers (MCUs) are ideal for battery-powered ZigBee applications because they offer the lowest operating voltage and up to 50 times less consumption than other Flash MCUs on the market. Additionally, because network nodes must be field upgradeable over the ZigBee network, Atmel's Flash based AVR MCUs provide field upgrade ability without extra system costs. The AVR-Ember solution complements other Atmel ZigBee initiatives such as Z-Link™ products.
---


[Click Banner To Learn More]
[Home Page] [The Automator] [About] [Subscribe ] [Contact Us]