---
Echelon and TEMA AG to Host World's Largest LonWorks Event in Europe
LonWorld 2005 Exhibition and Conference to Take Place in Paris, France, October 20 - 21, 2005












SAN JOSE, Calif. & AACHEN, Germany--Echelon Corporation (Nasdaq:ELON), the creator of the LonWorks(R) device networking platform for networking everyday devices to each other and the Internet and TEMA AG, a leading marketing services company for the European technology market, today announced that Paris, France has been selected as the location for the LonWorld(R) 2005 International Exhibition and Conference. The two-day event will take place from October 20 - 21, 2005 at the Congress Center EuroDisney, Paris. Each year, the LonWorld event is located in a different region to serve the worldwide LonWorks market. This year's event promises to be the largest ever event in Europe, bringing together suppliers, buyers and users of the platform from around the globe.
The LonWorld 2003 event in Munich, Germany, the last European LonWorld event, was the first co-organized by Echelon Corporation and TEMA. LonWorld 2003 exceeded the expectations of the organizers, and surpassed all previous LonWorld events in attracting over 80 exhibitors and 1,450 trade visitors. For the 2005 event, TEMA AG will be responsible for the promotion and organization of the Exhibition, while Echelon will be the organizer of the co-located seminar, the Developers' Conference.
About LonWorld 2005
LonWorld 2005, open to all members of the LonWorks community and other interested companies and individuals, will be comprised of two parts: an Exhibition featuring company exhibits and a LonWorks Conference featuring education, technical and business sessions. The LonWorld event is the world's leading annual forum for the LonWorks industry, allowing hardware and software manufacturers, specifiers, integrators, value added resellers, consulting and design engineers, distributors, facility managers and executives, energy managers and executives, and buyers of "smart" products to see and learn firsthand about new products, applications, and technological advances in networking everyday devices.
For registration, exhibition and conference information, please visit http://www.lonworldexpo.com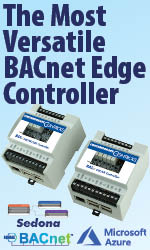 About TEMA Technologie Marketing AG
TEMA Technologie Marketing AG, Aachen, Germany, offers Public Relations and Marketing solutions for both young and established High-Tech enterprises. TEMA AG was created in 1994 and has profited from continual expansion. As a full-service provider, areas such as consulting, online/offline public relations, advertising, event management and business development, as well as online/offline investor relations, belong to its core competences. TEMA AG's personnel are made up of graphic designers, booth constructors and artists, together with its core team of international marketing and PR specialists. TEMA AG enables its clients to receive all services across Europe and Far East Asia from one single source. Further offices are located in Berlin, Dortmund, Paris and Beijing. Further information can be found at http://www.tema.de.

About Echelon Corporation
Echelon Corporation (Nasdaq:ELON) is the creator of the LonWorks platform, the world's most widely used standard for connecting everyday devices such as appliances, thermostats, air conditioners, electric meters, and lighting systems to each other and to the Internet. Echelon's hardware and software products enable manufacturers and integrators to create smart devices and systems that lower cost, increase convenience, improve service, and enhance productivity, quality, and safety. Thousands of companies have developed and installed LonWorks products and more than 40 million LonWorks enabled processors have been shipped for use in homes, buildings, factories, trains, and other systems worldwide.

Further information regarding Echelon can be found at http://www.echelon.com
Echelon, LonWorks, LonMark, LonWorld and the Echelon logo are trademarks of Echelon Corporation registered in the United States and other countries. Other marks belong to their respective owners in the United States and other countries.
---


[Click Banner To Learn More]
[Home Page] [The Automator] [About] [Subscribe ] [Contact Us]