ARC Advisory Group News
6.6% Annual Growth Projected for Automation Products Serving Discrete Industries in EMA












Dedham, Massachusetts; The EMA (Europe, Middle East, and Africa) market for Automation Products and Services for Discrete Industries is expected to grow at a healthy Compounded Annual Growth Rate (CAGR) of 6.6 percent over the next five years. This market was over $8 billion in 2001 and is forecasted to reach over $11 billion in 2006 according to a new ARC Advisory Group study.
In Europe, manufacturers are continuing to be cautious as their economic strength declines. "While the current slowdown in the economy has severely impacted the industrial automation business in the EMA region, many bright spots are ahead with automation products and services for the discrete industries. High growth is projected for Eastern European and Nordic countries. Germany is the largest country for discrete products and services in the region and will also outpace the market growth rate", according to ARC Senior Analyst Himanshu Shah (mailto:hshah@arcweb.com), the principal author of ARC's "Total Automation Business for Discrete Industries EMA Outlook, Market Analysis & Forecast Through 2006."
Many Factors Fuel Growth Advancement in technologies brings more functionality, ease of use, and lower cost to automation products and makes their adoption easier among users. Wide acceptance of the PC as an integration platform for HMI, logic solving, motion control, and vision systems make use of automation easier across the plant floor. Progress in establishing networking standards, a single programming and diagnostic environment, and standards for data exchange facilitates integration of various automation elements in a consistent manner, further fuel the growth.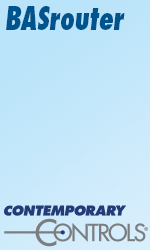 Additional information on this study can be found at: http://www.arcweb.com/research/auto/auto_disc_ema.asp
---
Worldwide HMI Market to Reach $590 Million
Dedham, Massachusetts; October 8, 2002: The Human-Machine Interface (HMI) market, which totaled $414 million in 2001, will hit nearly $590 million in 2006, outperforming the industrial automation market and growing at a Compounded Annual Growth Rate (CAGR) of 7.3 percent over the next five years, according to a new ARC Advisory Group study.
Senior Analyst Dick Slansky (dslansky@arcweb.com), the principal author of ARC's "Worldwide HMI Market Study" said, "Significant contributing factors and emerging technologies will influence and contribute to growth in the HMI market. These factors include the adoption of Internet-based technology for distributed infrastructure, collaborative manufacturing architectures that will define the exchange of information from the embedded device level to enterprise tier applications, wireless HMI products, the incorporation of HMI software into integrated automation solutions, and the need for interoperability across all systems and applications."
Further information on this study can be found at: http://www.arcweb.com/research/auto/hmi.asp
---
[Home Page] [The Automator] [About] [Subscribe ] [Contact Us]